The Weird Obsession of Swedish Santa Candy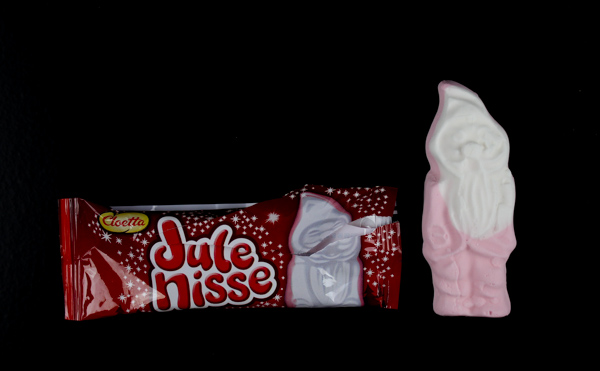 Every year Swedes eat more than 200 million marshmallow santas. Learn about the Weird Obsession of Swedish Santa Candy.
There's a weird obsession of Swedish Santa Candy that takes place during the months leading up to each christmas. I'm talking about the marshmallow santa candy obsession that are called Juleskum in Sweden.
There's lot to be said about Sweden and the christmas food but most of that is what you expect. We've got the herring, the meatballs and the ham. But we also eat 200 million marshmallow santas flavored with artificial strawberries. Because nothing says Christmas like fake strawberry flavor.
In the ongoing Swedish Christmas Series here at Ateriet I mostly covered the more obvious things about the Swedish christmas. The Julmust, the glögg and the ginger snaps. But the tradition of candy is a very strong one that we need to take a look at. Much of it is made at home but there is one candy that we all buy in stores. The Juleskum. The king of the Swedish santa candy. Let's take a closer look.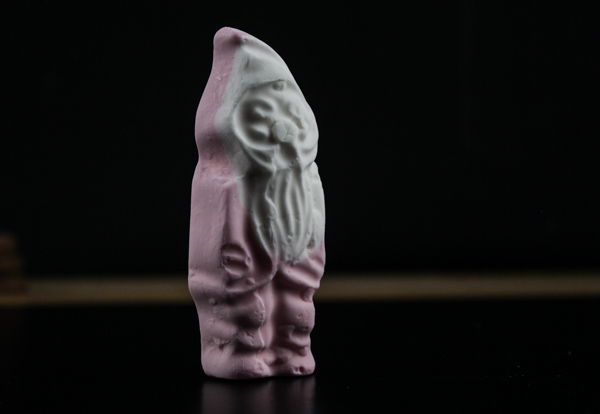 What is Juleskum
Juleskum is a soft marshmallow-like soft candy. It is shaped like a santa and is colored in pink and white. It is kind of a slightly chewy marshmallow with a strawberry flavor.
Juleskum can be found in any supermarket in Sweden during the months leading up to christmas. There's a variety of different sizes and flavors. The most common one is the santa that you can get in a bag or bigger sized box. There's also chocolate dipped hearts sold under the name Juleskum and individually packaged santa's called Julenisse.
Juleskum is a brand-name for the candy producer Cloetta. There are other types of marshmallow santas made by other producers but the ones from Cloetta is the ones you're likely to find in stores.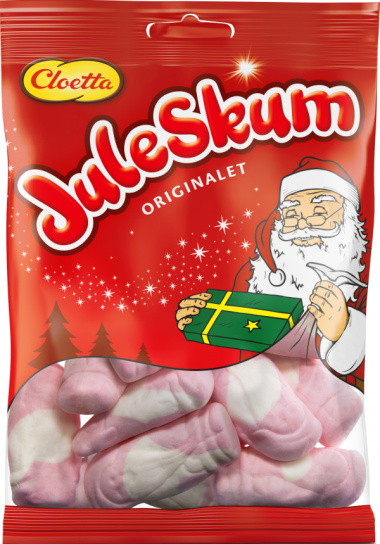 What does the name mean?
Juleskum translates to Christmas foam. Jul or jule meaning christmas and skum meaning foam. But people often called the candy Skumtomtar which means foam santas. So this candy goes under lots of names.
As mentioned Juleskum is a brand name owned by Cloetta. So you can find santas that are called Skumtomtar from other producers.
The word Skumtomte can be a little bit tricky as well because if you split it up from Skumtomte to skum tomte it means something else. Skumtomte translates to foam santa. Skum tomte means weird santa or shady santa.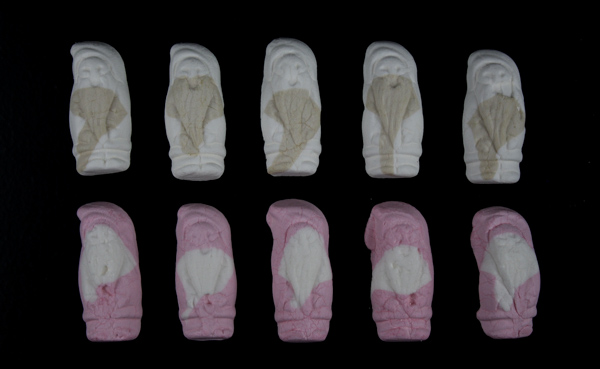 Who makes it
For this part I'm leaving out all the other makes of skumtomtar and focus on the market leader Cloetta who makes Juleskum.
Cloetta is one of the biggest candy producers in Sweden and owns and markets some of the biggest candy brands like Kexchoklad, Läkerol and Polly. All brands that you'll find in any store in Sweden. They also market some international brands like Pez and Jelly Bean Factory.
Cloetta products are sold in over 50 markets in the world.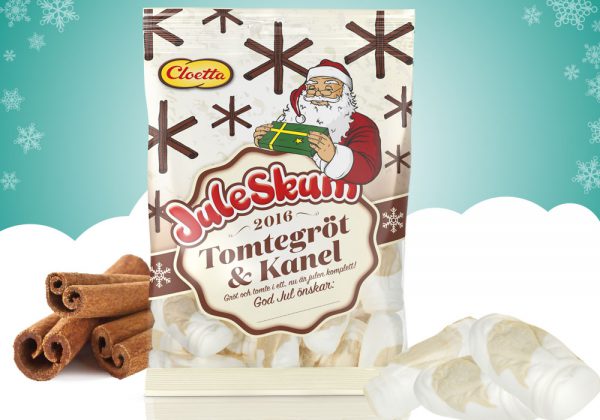 This tradition goes back further than you think
Eating candy around christmas in not new but most people would guess that the Swedish santa candy would be fairly modern. Turns out it dates back far more than you might think.
The first foam candy products by Cloetta was produced in 1934. The christmas santas like the ones they sell today was first launched during the 1960's.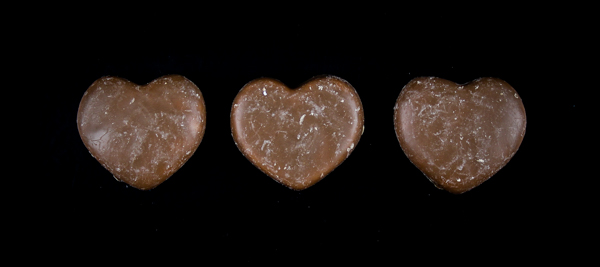 Juleskum Limited Editions
Besides the original Juleskum and the chocolate dipped Cloetta have started a tradition of making a limited edition for each christmas. The tradition was started in 2011 when the first limited edition was launched. These are the limited editions so far.
2011 – Polka flavor
2012 – Winter apple
2013 – Christmas Fudge or Knäck as it is called in Sweden
2014 – Ginger snaps
2015 – Clementine
2016 – Christmas porridge and cinnamon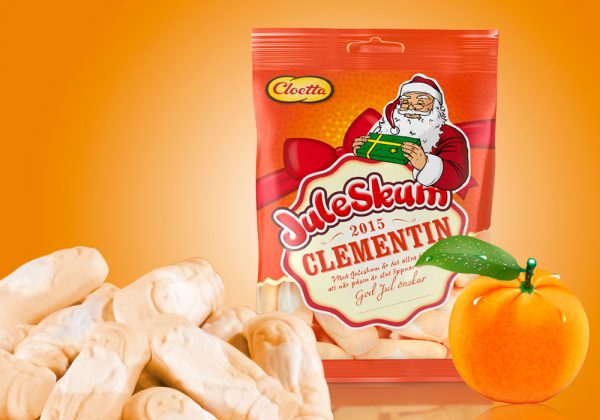 In 2012 a summer edition of the Juleskum was released called Juliskum or July Foam, a play with words. The flavor was Pear Popsicle and Cola. The packaging was completed with a santa holding a bathing ball, apparently on vacation from the north pole.
I really do like Juleskum and usually eat at least my share of the 200 million or so consumed in Sweden each christmas.
If you'll find them where you are get the original or the chocolate dipped ones. The limited editions are more fun marketing than great flavor.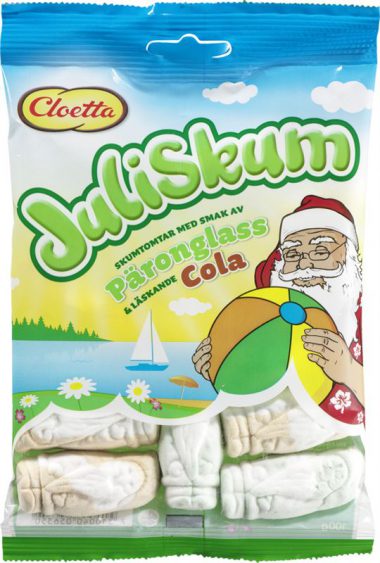 Ateriet Swedish Christmas Food Series
Here at Ateriet we love the Swedish Christmas Food and we have published some other articles about some of the classic drinks and foods of the Swedish Christmas. All our articles on Swedish Christmas can be found here.