Sweet Botanicals Packaging Design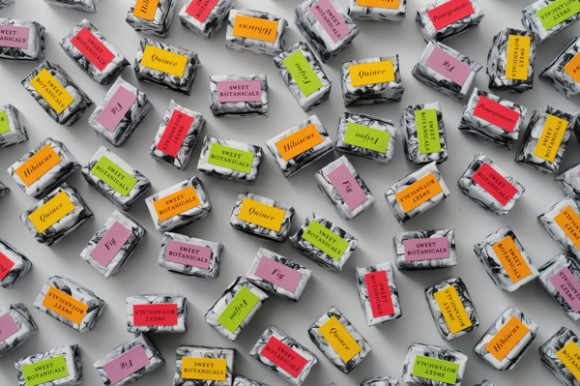 Sweet Botanicals are organic hard candies which comes in five different flavors, fig, pomegranate, hibiscus, quince and feijoa. This packaging design is made by Miguel Yatco who we have written about before here at äteriet, then about Swedish Fish.
Now he have designed these beautiful candy packagings by getting inspired by chocolate bars. Instead of using the traditional twist wrapper he have packed each candy in a paper and then packed together in a box shape. Together the eighteen candies looks like a chocolate bar. The illustrations are made by Natalia Tyulkina who makes beautiful illustrations of fruit and vegetables, among other things.
To take a look at Miguel work at his behance portfolio, and stop by Natalias as well.