Tabasco Art – When hot sauce and art meet

Check out a collection of Tabasco art, when the classic hot sauce finds its way into the art world.
Time to check out some Tabasco art. Whenever a product or brand get iconic enough it tends to travel to the artworld. Many major food brands have seen their products being used in new and creative ways ever since Andy Warhol started out with his iconic Campbell's cans and Brillo boxes.
Tabasco is one of those brands so I decided to round up a collection of some great examples of Tabasco art, enjoy.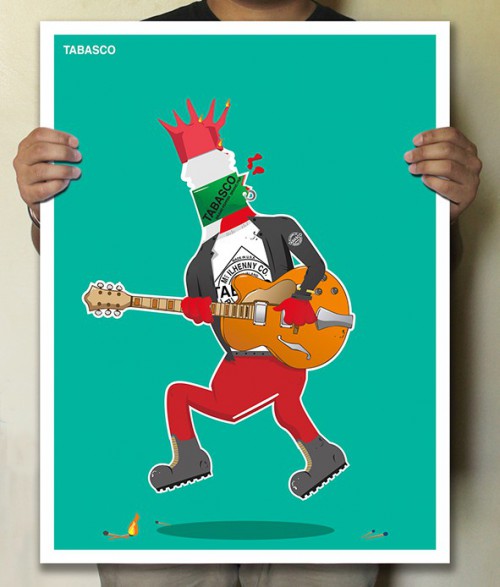 Cool poster of a rooster who is rocking out Tabasco style. (source)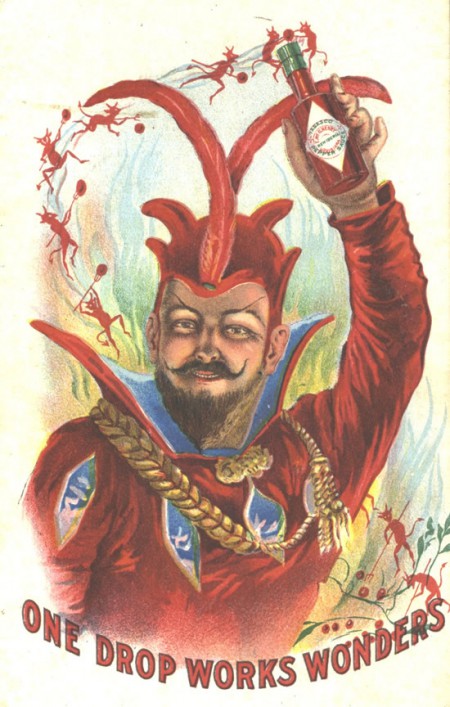 This one is an old ad for Tabasco and not intended as a piece of art when created. But now there is no question that this can be considered art. (source)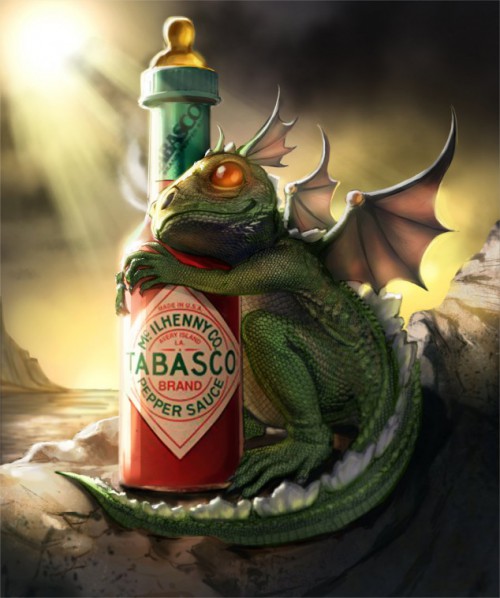 Digital skills was made to make this cute dragon that has found his love for the classic hot sauce. (source)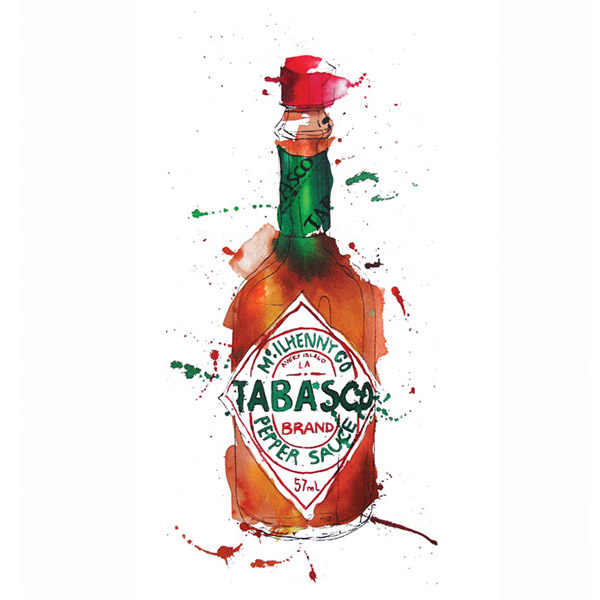 Cool illustration by Georgina Luck who we featured here before.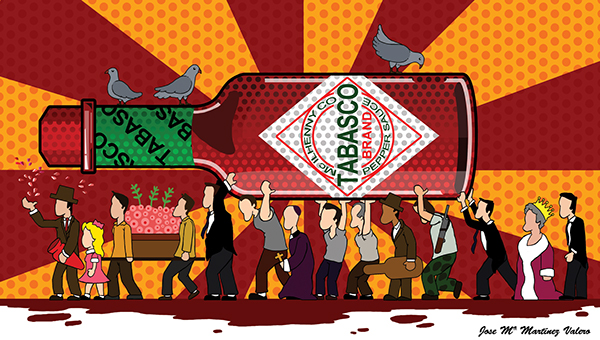 Bring that Tabasco bottle to the feast. (source)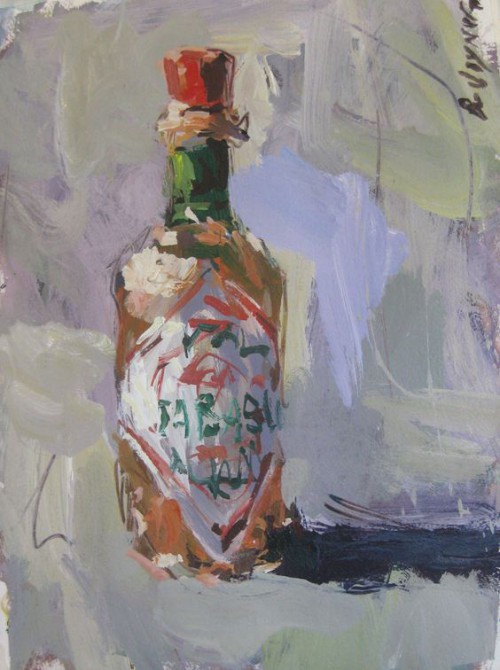 Now we are getting in to some more traditional looking art, not much to see but no doubt that this is a bottle of Tabasco. (source)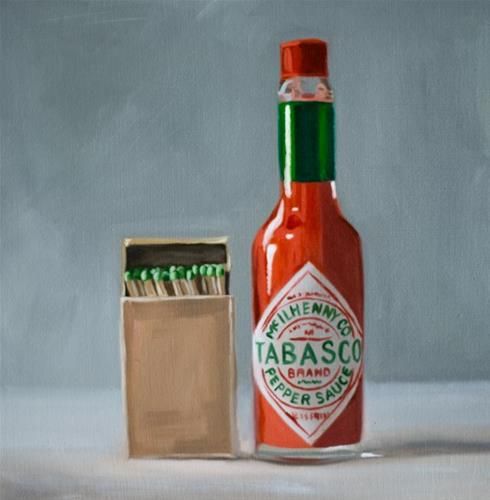 This is my favorite, minimalistic with just some matches to go with the bottle. (source)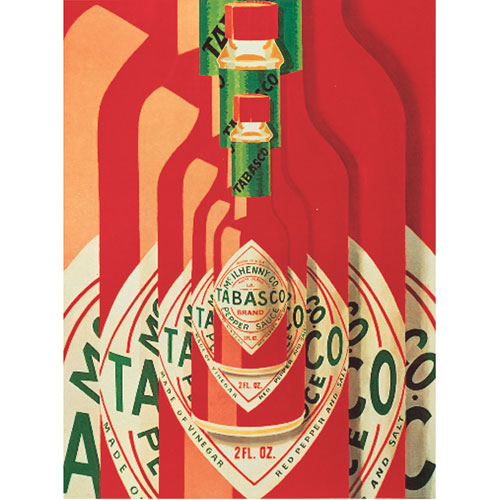 Another cool one with plenty of bottles, you migth get a little dizzy if you keep looking at it for too long. (source)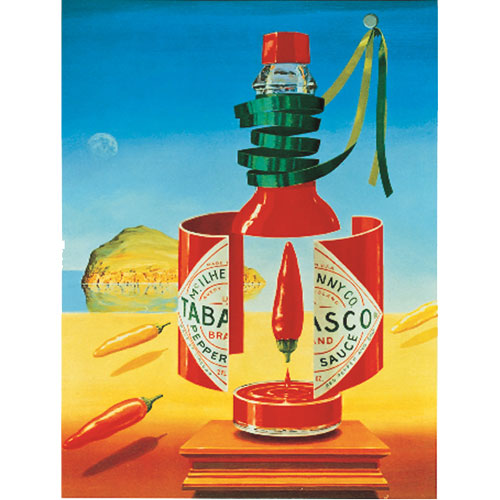 Surrealism in a bottle. (source)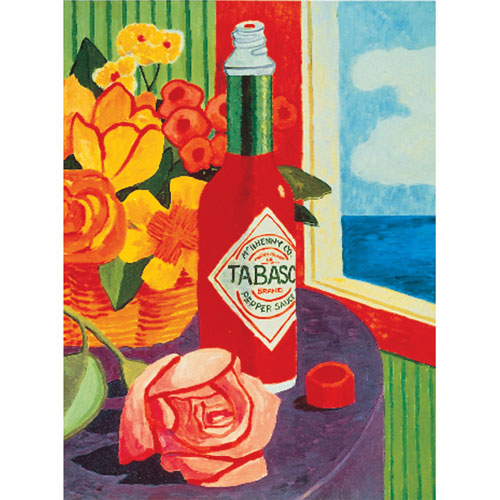 Classic French style of painting, not a favorite of mine but sort of cool anyway. (source)