The Table8 App Will Always Make Sure You Eat at Great Restaurants
Imagine…never again will you be left without a table for that night out or at the next important business dinner. The Table8 app will always be there for you, read all about it.
Are apps like Table8 the future of securing great tables at restaurants? It might just be the new way of always having a great place to eat. Let's find out more about it.
What is Table8
Table8 is an app and a web-based resource used for booking restaurants. But not like your regular booking apps. The app has two components – a dining club for $95 a year that provides extra perks for members and free use for users to secure prime time reservations and discover exciting culinary events. Table8 allows users access to tables at restaurants where you normally have to wait months to get a seat, and at a time that suits you,
Doesn't sound too bad does it? Table8 solves much of the problem with dining and making reservations. We've all been there, arriving in a new city and deciding where and when to eat. Sure there's always the fast food option but if you love food that's not an option and you don't want to walk around for hours to find a table at a good place.
Sure, you can make reservations ahead of time with plenty of apps and booking services but the trouble is that you rarely have the luxury of planning weeks ahead. This is especially true for business travelers whose schedules change constantly. This is where Table8 comes in.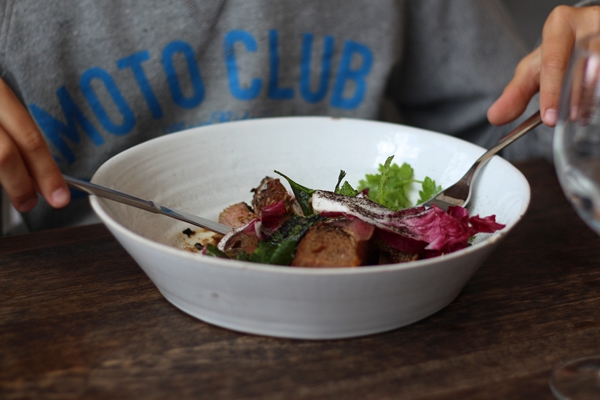 How it works
Table8 works with select restaurants in most major U.S. cities. These restaurants hold a number of tables for the members and users; options at peak hours are offered exclusively to the dining club members.
But that's not all; besides helping you score tables at great restaurants the app also gives its members invites to special events like Chef pop-ups and restaurant previews.
A list of curated restaurants
Table8 doesn't work with every restaurant, instead, they work with sources on the ground in each city to find quality dining experiences. This means a curated list of restaurants that you can trust.
Unlike most other apps or websites Table8 curates the selection so their users don't have to scroll through hundreds of places. Diners can further refine their search by cuisine type and location.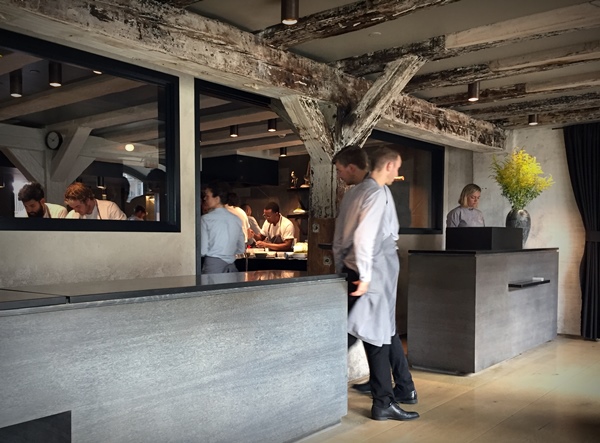 Will apps like this be the future of dining?
It very well could be. More people are dining out than ever before and getting the right tables at the right time is a crucial part of dining. This is just one service on a new market where many will want to find a spot.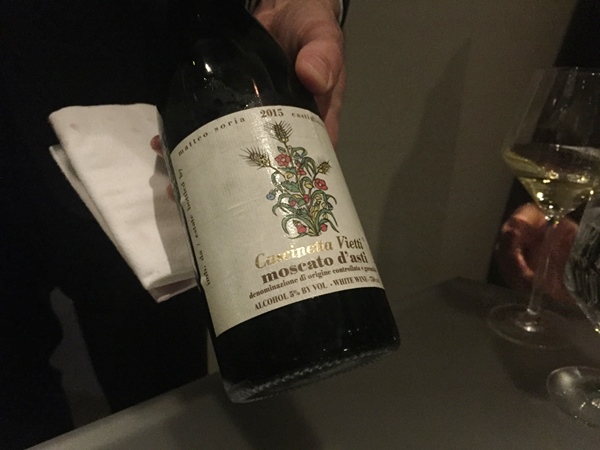 About the team behind Table8
Founded in 2013, Table8 is the brainchild of Silicon Valley Venture Capitalist Peter Goettner, co-founder and CEO of DigitalThink, and Santosh Jayaram, who was the first business-executive at Twitter. Frustrated with their restaurant routines and the lack of availability at both new and classic dining destinations, Goettner and Jayaram created Table8 to open up last-minute access to these prime seats to all diners.
In January 2015, Goettner and Jayaram enlisted respected Bay Area food and drink writer Virginia Miller as Senior Managing Editor and Vice President of Content for Table8. In her role, Virginia leads the development and curation of Table8's concierge restaurant databases in cities around the world.