Now you can get Taco Sauce Chocolate in Sweden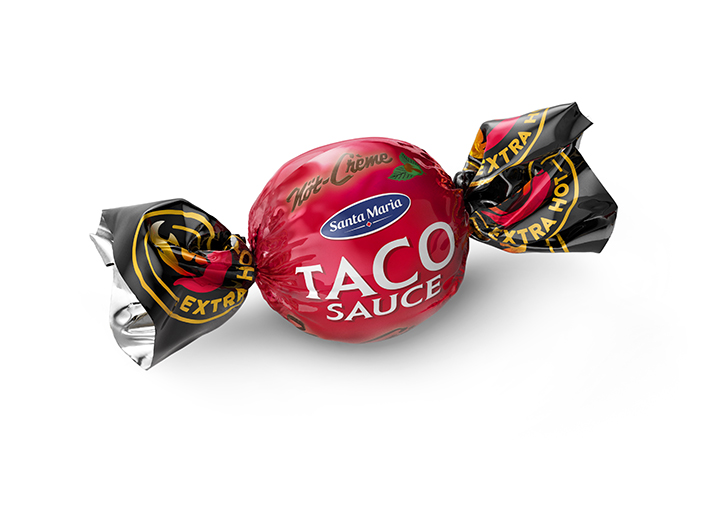 It's not clear why, but Sweden's largest Taco company teamed up with a candy company and a candy store chain and created a candy-filled with taco sauce, read all about this taco sauce chocolate.
Easter is close and thereby also the high season for candy sales. This year the Swedish spice and taco company Santa Maria has teamed up with candy maker Printzells and created a twist on a beloved candy classic. 
Printzells is the company behind the Nöt-Crème-pralin, basically a round chocolate candy which normally is filled with hazelnut cream and is delicious. A few years ago Printzells started experimenting and have come up with a couple of varieties on this classic. But this is something new.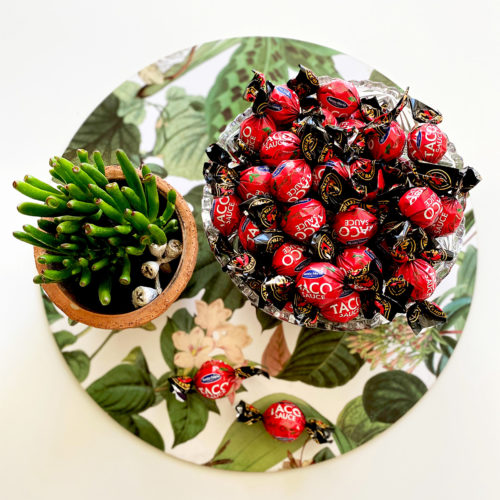 Now, during a limited time, the chocolate will come filled with hot taco sauce. The idea of pairing chocolate with spicy things like chili or pepper is not new but this is the first time I've heard of a candy-filled with taco sauce.
The candy will be called the Santa Maria Taco Sauce and you'll find it in all Hemmakväll candy stores in Sweden for a limited time only. Hemmakväll is the largest candy store chain in Sweden. 
This is great marketing
I've always been a fan of brand collaborations and creative ways to market in new ways. What I love about this idea is that it's the perfect match between three loved brands in Sweden. A taco company, a candy producer and a chain of candy stores. That means more muscle, great distribution and more attention. 
Let's hope we'll see more fun collaborations like this in the future. Sadly I haven't had the chance of trying the candy yet but I will make a trip to my nearest store in the very very near future. 
Love candy? Make sure to check out my full coverage here.
Do tacos and chocolate sound revolting? Don't worry, here's a full collection of great taco recipes.