We love tacos. We love t-shirts. How do you think we feel about taco t-shirts?
We scrambled around the web and put together a collection of some of the greatest taco t-shirt out there, and if you've want more food t-shirts you should check out our full food t-shirt coverage here at ateriet. The fact that we have posted enough t-shirts about food says a lot about our obsession so check them out.
But first check out the Taco T-shirts, each name have a link where you can check them out more and buy your own favourite.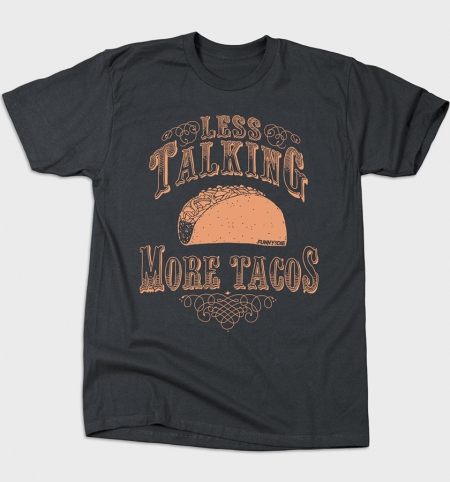 Less talking more tacos – get yours at Bustedtees.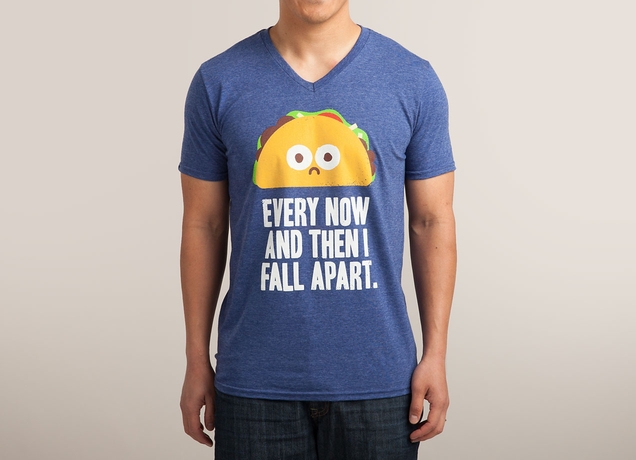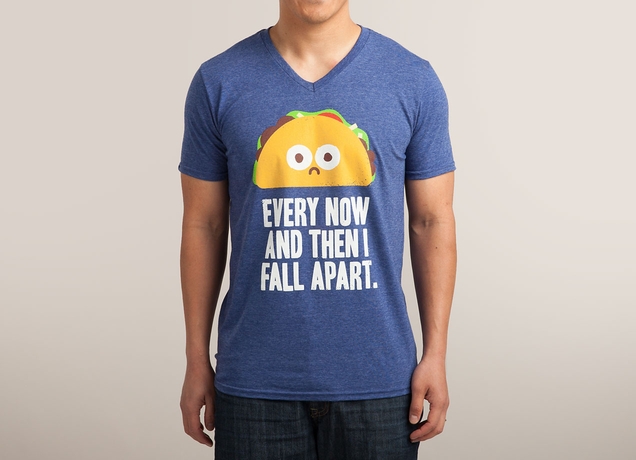 Every now and then I fall apart – buy it at Threadless.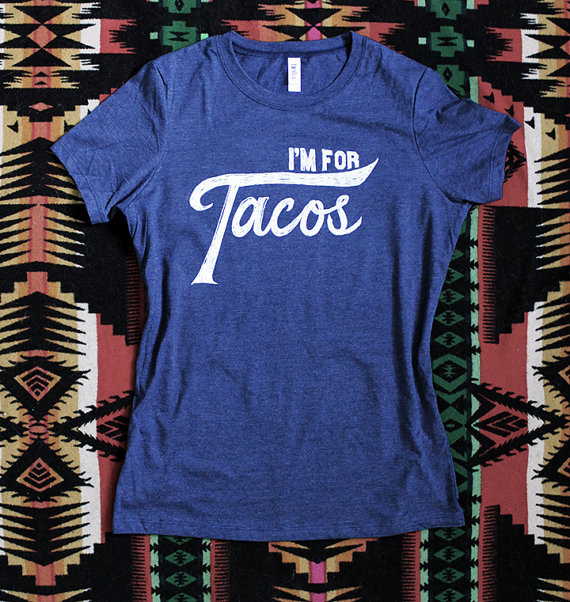 I'm for Tacos – get it at Etsy.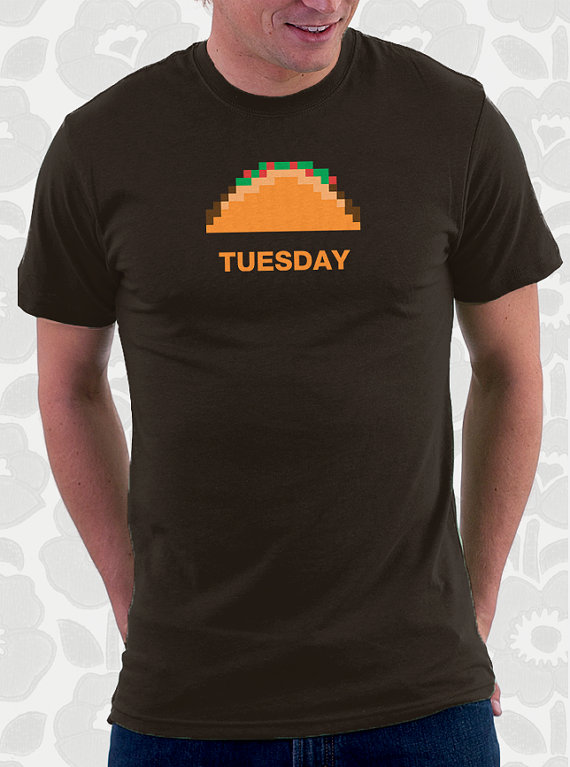 Taco Tuesday – get it at Etsy.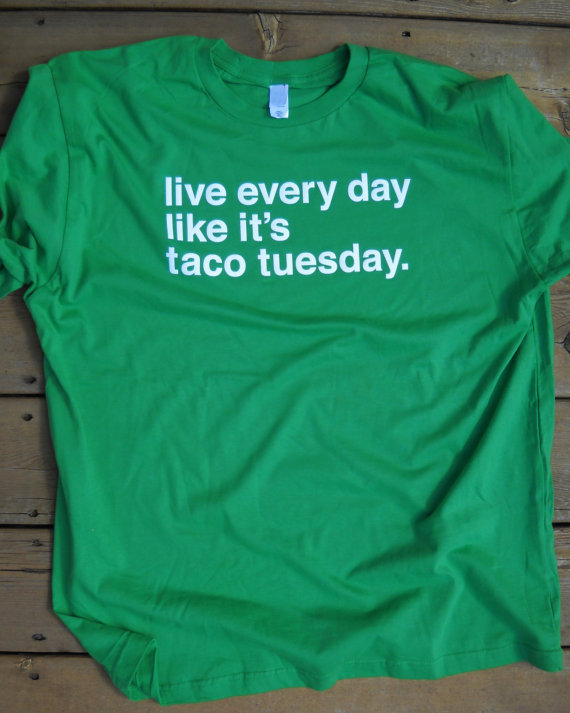 Live everyday like it's taco tuesday, word. – Get it at Etsy.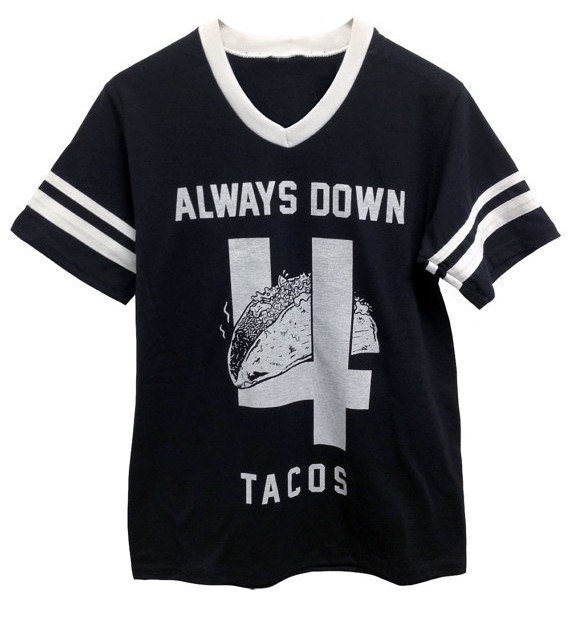 Always down 4 Tacos – at Etsy.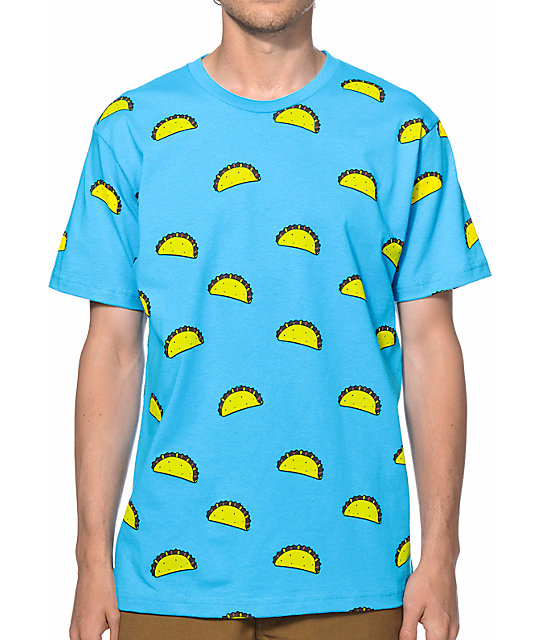 Text free taco t-shirt – buy yours at Zumiez.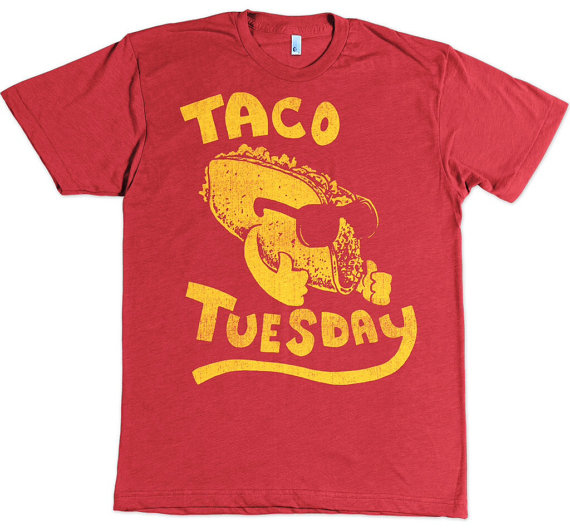 Taco Tuesday – available at Etsy.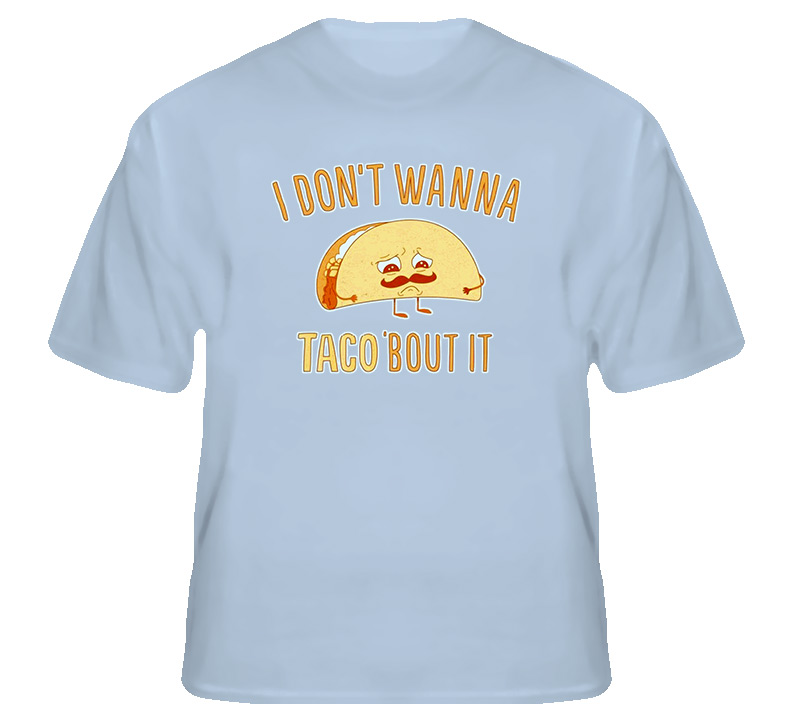 I don't wanna taco bout it – get it at Threadsquad.com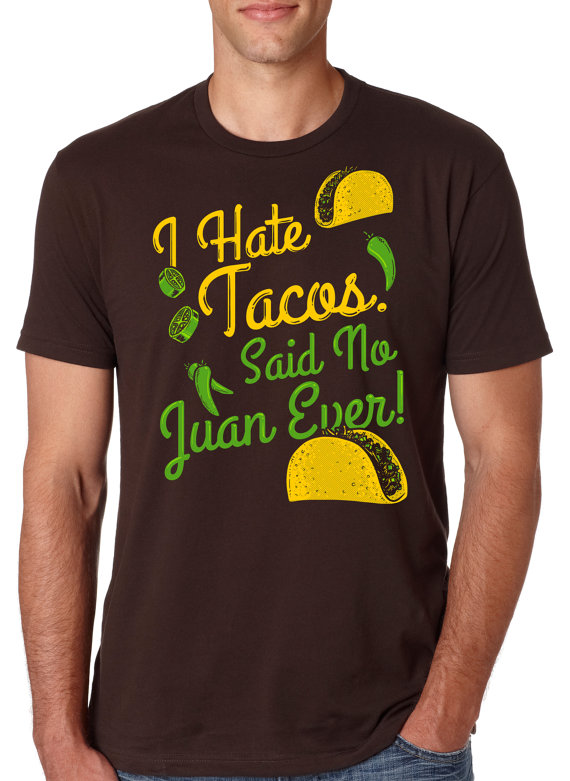 I hate tacos, said no Juan ever – get it at Etsy.