Taco Toaster – Could you live without it?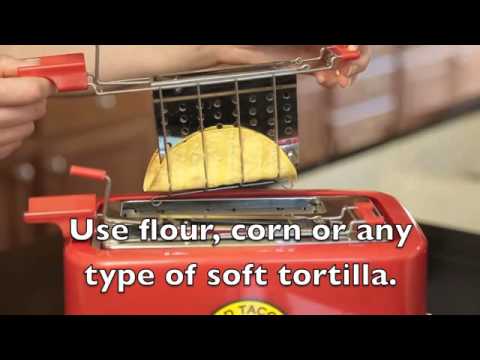 When life gives you tortillas make tacos? Maybe but not that we guess that must be the idea behind the Taco Toaster from Nostalgia Electrics.
All you do is put in some soft tortillas, adjust the heat to your preferred roasting and taco away! I guess will require some training before you turn those soft tortillas into hard taco shells, and in the same process make them almost impossible to eat without losing your dignity.
Jokes aside, the Taco Toaster is a fun sort of a spoof product but Nostalgia Electrics have loads of other cool stuff that might be worth checking out if you into fifties style food like hot dogs, popcorn and stuff like that. They also sell some of their range at Amazon so you could check them out there as well.