No Need To Choose Between Tea Bags and Loose Leaf Tea Anymore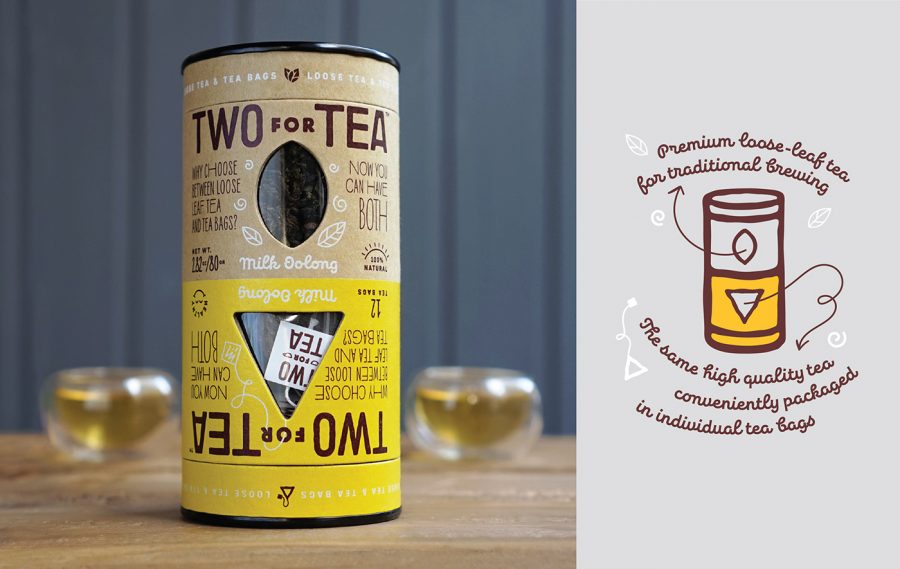 Tea Bags or loose leaf tea? You know you're one of them, but you don't have to choose anymore. Check out Two for Tea, a concept that lets you have both in one.
Two for Tea, the words sound a bit flipped when you first say it. Shouldn't that be Tea for Two? I guess that switch was intentional since this is a tea brand that offers two types of tea in the same packaging, but it's the same tea. Does that make sense? If not let's clear things up a bit.
It's both tea bags and loose leaf
This is actually very simple. Each packaging holds one type of tea. Like Earl Grey, Green Jasmine or any other lovely tea blend.
But instead of choosing loose leaf or tea bags you'll get them both. Just open the packaging on either side and you can use whichever type of tea you want.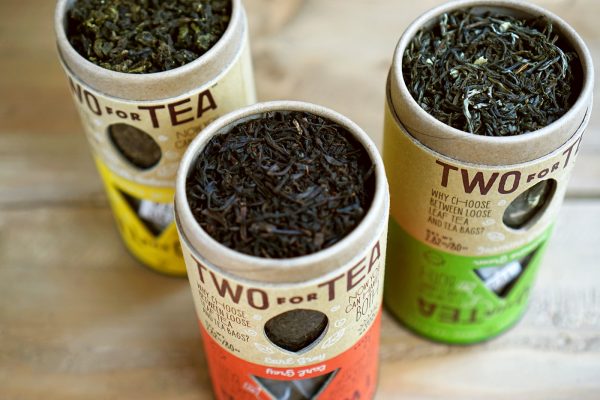 Does this solve anything?
I'm not sure, personally, I use both tea bags and loose leaf. I wouldn't say that this depends on how many I'm making tea for. I choose mainly by flavor or type of tea. So honestly I don't know if this solves a problem or not.
With that said I can't say that I think this is a bad idea, it's just something that adds little value for me personally. This might be a Hallelujah moment for many fellow tea drinkers.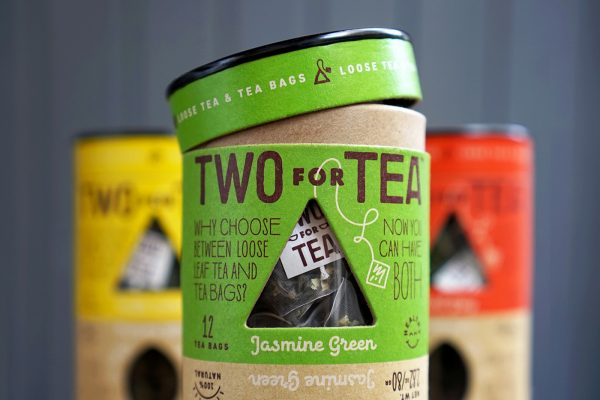 The design looks great
The main reason I still chose to feature this packaging is how great I think it looks. I convenient tube that you can open and close as often as you need. The main color is just the brown recycled paper, combined with clear saturated colors like orange and green this turns out beautiful.
All in all, I think this is a fun idea, maybe not for me but there is added value and innovation in it. I love the look and that is enough.
For more about this project check the project out here.