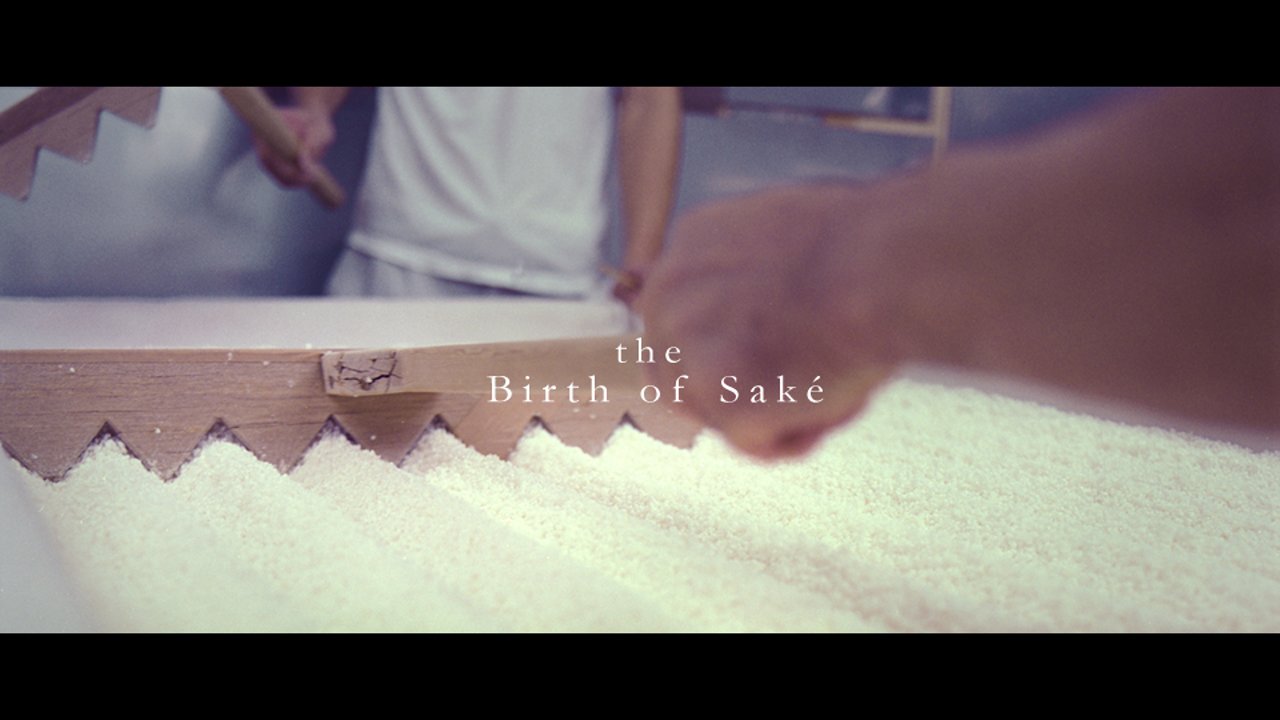 The Birth of Saké is a documentary by Erik Shirai and Masako Tsumura where we get to follow the hard life and process of producing saké.
In the cinematic documentary The Birth of Saké we will get to follow a small group of workers at the world class 144-year old Yoshida Brewery in northern Japan. The 2000 year old tradition of making saké is a rare tradition in a world where most things are mass produced and marketed all over the world.
Not so for this group of dedicated workers who spend six months out of the year in a harsh climate to produce world class saké almost completely using manual labor. The Japanese sure take their drinks serious.
By the look of the trailer for the film the photography is stunning and the story of these workers who sacrifice much of their family and personal it is something to look forward to.
The Birth of Saké was first a successful Kickstarter project and Erik Shirai and Masako Tsumura have been working on this film since 2012 and have been living amongst the workers at the factory to be able to capture the intense process of saké producing.
About Erik Shirai / Director (from Birth of Saké website)
Erik Shirai is a NYC filmmaker working around the world on renowned documentaries and TV shows. Erik has worked as a cameraman on the Emmy award winning TV show No Reservation with Anthony Bourdain and recently his food films were featured at TED conference in NYC. In 2008, Erik launched his own production company Cebu Osani Creative as a foundation for his creative ideals, to create films that are compelling, original and visually cinematic. Erik's main goal is to produce one-of-a-kind content with integrity and respect.
About Masako Tsumura / Producer  (from Birth of Saké website)
Masako Tsumura received an M.A. in Media Studies from The New School University and worked as a local producer for a variety of major Japanese TV networks including Fuji TV, TV Tokyo, and NHK. She was the editor for 'Arakimentari' (2004), a feature documentary about Nobuyoshi Araki, a Japanese photographer. 'Arakimentari' won the Best Editing Award at the Honolulu International Film Festival, and the Audience Award at the Brooklyn International Film Festival. In 2008, she completed 'Fire Under the Snow', her own feature documentary about the Ven. Palden Gyatso, a Tibetan monk who was imprisoned and tortured for 33 years under Chinese rule. 'Fire Under the Snow' was shown at dozens of film festivals around the world, including Tribeca Film Festival, Pusan, and IDFA. The film was distributed theatrically in Japan in 2010.