The DC Superhero Cookbook for all fans of Super Heroes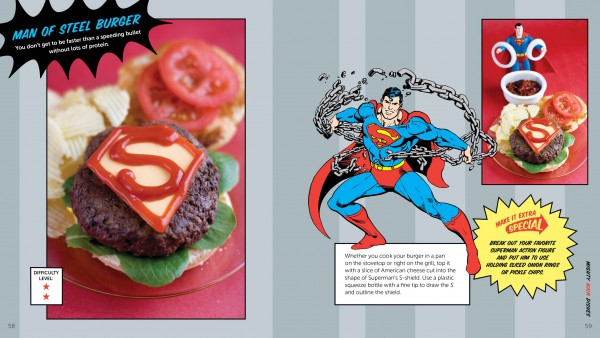 We are taking a look back on a cookbook that came out in 2013 but is worth having another look at. Especially if you're a fan of Superheroes. Take a look at the DC Superhero Cookbook.
Superheroes have become a staple in the popular culture these days. It feels like there is a new movie about another superhero I haven't heard of coming out every week. But I can't help but liking most of these movies anyway. And since there are kids in just the right age living under the same roof as me I have just found the perfect book to combine both my own interest in food and superheroes as well as my kids.
The DC Superhero Cookbook is what I'm talking about. This book was released in 2013 and in it there are more that fifty easy and tasty recipes based on all the popular DC Superhero characters.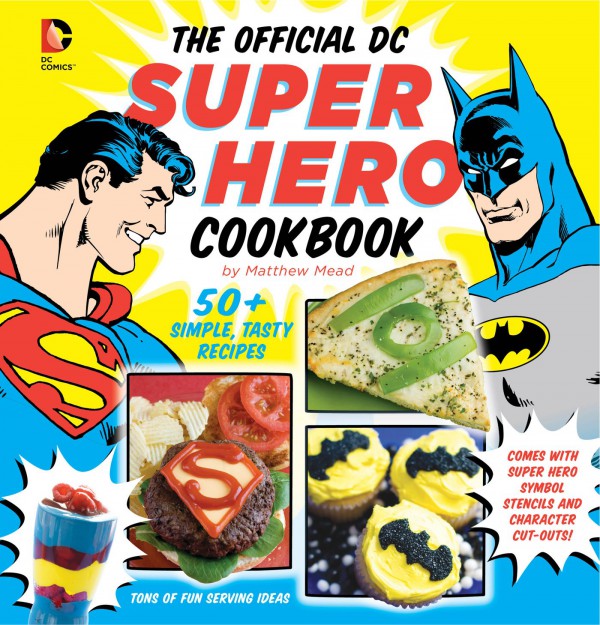 Just listen to some of the things you can prepare with the Superhero cookbook. The Up, Up and Away Parfait. The Green Arrow Fruit Kebobs, Holy Guacamole and the Martian Manhunter Malted.
And not only can you make cool sounding recipes. There is also logo stencils and character cut outs to style your food in a true super hero fashion. All the recipes comes with step by step instructions and you can cook all the superheroes favourite meals. The book includes all the classic heroes like Batman, Green Lantern, Aquaman and Wonder Woman.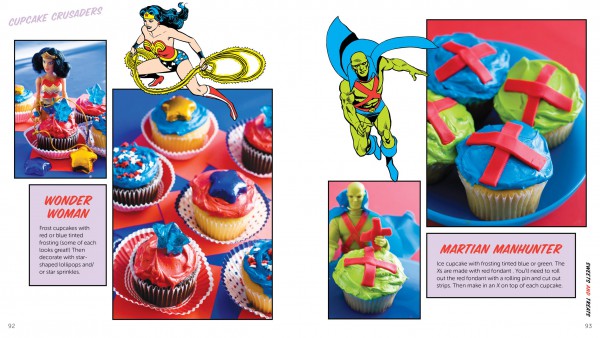 The DC Superhero cookbook is out now and ready to be shipped from wherever you get your books these days.
If you're feeling a bit childish when ordering this book and don't have kids that you can use as an alibi you can always say that you really like the graphic design. Also if you like the combination of superheroes and food you should check out our previous post on these amazing photorealistic paintings of superheroes.