The Geometry of Pasta Cookbook & Website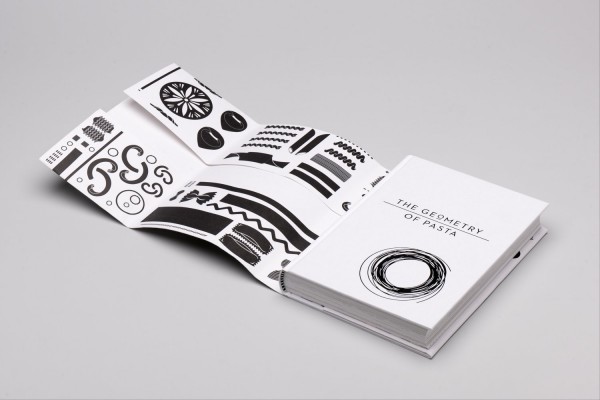 The Geometry of Pasta Cookbook was released back in 2010 but look just as cool and modern as it did then. The book with it's black and white graphics gives you recipes for more than one hundred authentic recipes and all the knowledge about pasta you could ever ask for.
The Geometry of Pasta Cookbook is written by chef Jacob Kenedy and the design is made by Caz Hildebrand and is available where you get your books.
But that's not all, now the pasta book have been awarded a second life online, at the Geometry of pasta website you can check out some of the recipes that are featured in the book as well as in the upcoming app. And you can also buy some cool looking stuff with the pasta design on.
There is even a food range of pasta sauces and pasta coming on the way.
The website is designed in the same beautiful way as the book so go check it out, and below you can check out a cool video from the makers of the book.