The Hexcup is taking Beer Pong to the next level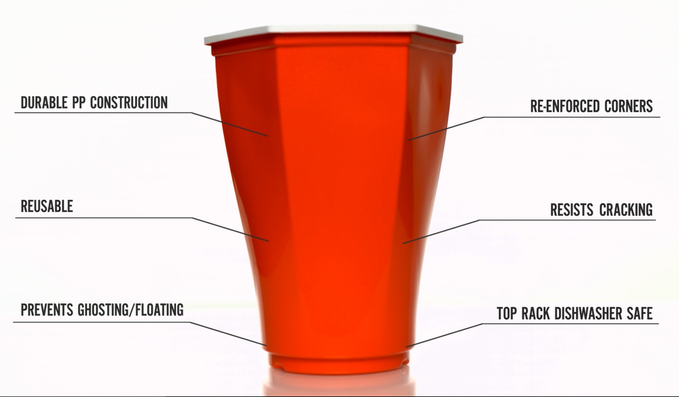 The Hexcup is the latest super successful thing to hit Kickstarter, read all about how Beer Pong will go to the next level.
It was bound to happen. Someone simply had to make the material normally used for beer pong better. We are all tired of not having enough cups, cups breaking and falling over, too much space between the cups. Mechanical engineers William Heimsoth and Aaron Atterbery are just as tired as the rest of us and they have created the Hexcup.
The Hexcup is a Beer Pong plastic cup that is hexagonally shaped (hence the name), washable, won't move during play and will last way longer than any Beer Pong cups you've used before.
The Hexcup is currently being funded at Kickstarter and with almost two weeks to go the project has already raised way more money than needed. The money will be spent to place and produce the very first batch of cups. The mold that is used is already in place and tests have been made.
To be part of this project simply head over to Kickstarter and pledge, if not just wait and you are likely to see these cups near your local college soon. For more on the Hexcup and all its benefits you can check out this video from the creators.