The Ice Cream that Understands PMS – But not for sale…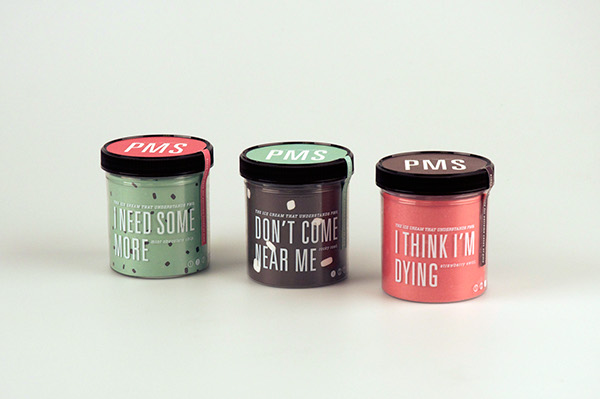 The Ice Cream that understands PMS is here, too bad it is not for sale, check it out.
Someone finally did it, The Ice Cream that Understands PMS is here. Created by graphic designer Parker Jones from Texas.
It is the ice cream that says what every girl is thinking, the ice cream packaging comes with different taglines for the mood you will be in (basically shitty) and you can choose which flavor to go with it.
The flavors are
"I need some more – mint chocolate chip"
"I think I'm dying – strawberry swirl"
"Don't come near me – rocky road"
But that's not all, the packagings also have some other great lines for you to enjoy like
anger, rage, whining, crying, anxiety, laughter, repeat.
Only bad news about this great packaging is that it is totally fictional, at least for now.
If you like this great idea and design make sure you visit Parker Jones Behance portfolio to check out some more of her great work. And for more great ice cream packaging check out a great collection here.