The Local Mbassy Australian Prohibition Era Interior Design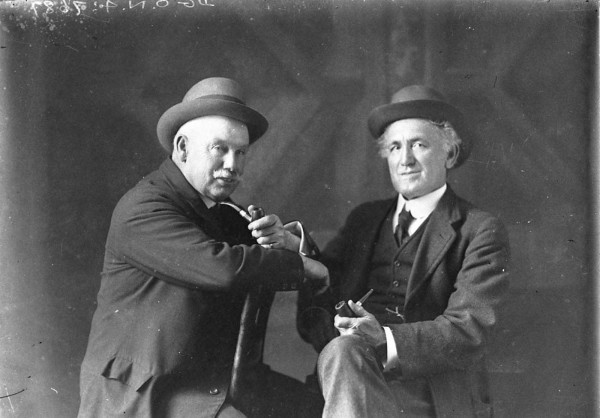 The Local Mbassy is a boutique café and kitchen that uses the Australian prohibition era as a source of inspiration in their interior design. Get your daily design fix taken care of right now and take a look at this stylish café.
The Local Mbassy is a café and kitchen in Sydney, Australia. As a starting point for their branding and interior design they chose to use the prohibition era of Australia in the 1920's. That means that they are saluting the hooligans, revolutionaries and all those who made a difference moulding up what is today's Australian art, fashion and coffee culture.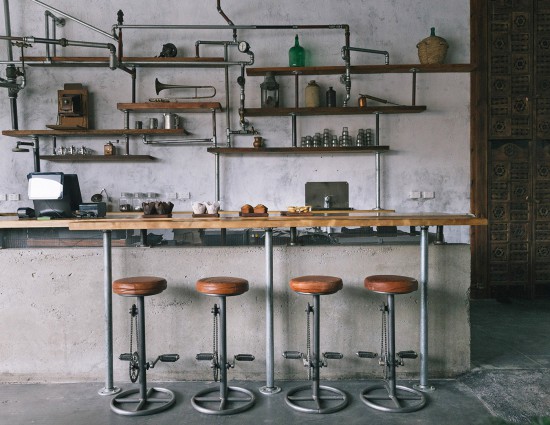 The idea to take a classic era and romanticise the bad old days is not new, it has been done in many of those hipster speakeasies in the US. But who cares, if things end up looking as good as they do at the Local Mbassy you can take your inspiration from anywhere.
The design and branding is made by Korolos Ibrahim that you can read more about here.
To keep up with the Local Mbassy you can check them out at Facebook or Instagram. We especially recommend Instagram in this case because the food look amazing. So consider your coffee spot while in Sydney the next time taken care of.
Below you can scroll through some of the great design at the Local Mbassy and watch a timelapse video on how the cool painting on the wall was made.
LOCAL MBASSY HYPERLAPSE w/ Sid Tapia. from Local Mbassy on Vimeo.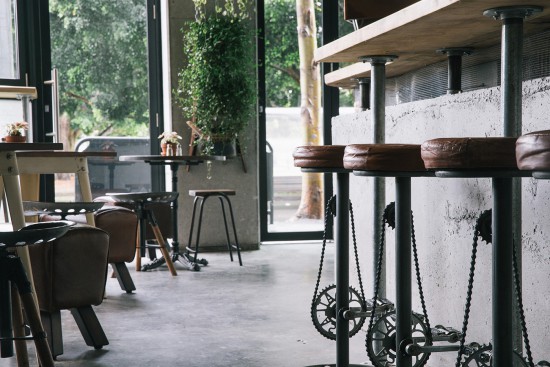 Besides hanging out in the bar you can also get some exercise at the same time. Just hop on any of these bar stools and start working those legs.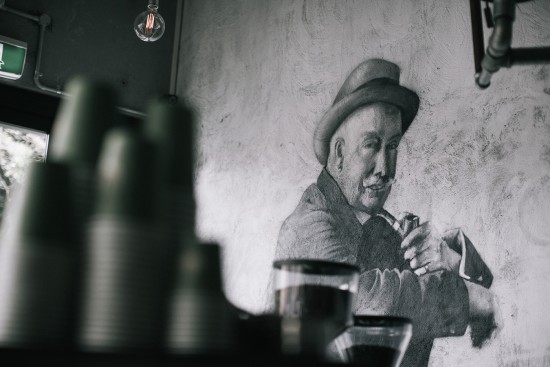 The wall painting that is being made in the timelapse video.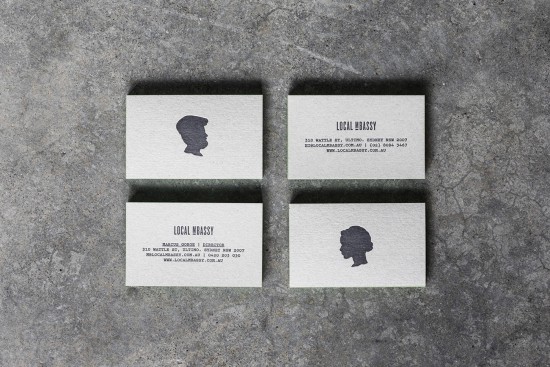 The business cards follow the design and keep things in style even after you've left.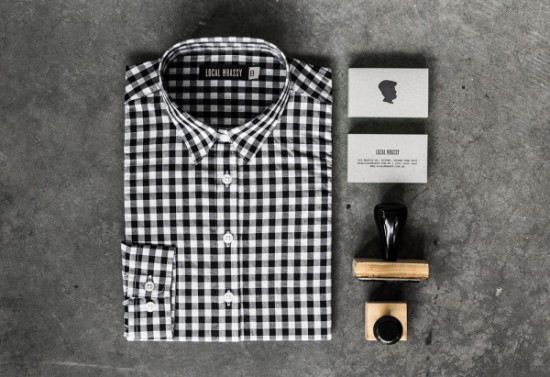 No details have been left untouched, the staff are even using these classic and cool shirts.