The New Mediterranean Table by Sameh Wadi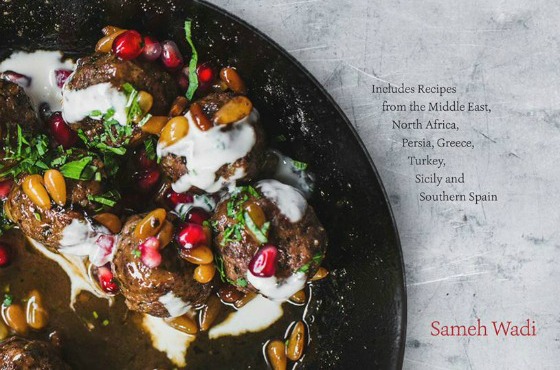 Minneapolis chef Sameh Wadi of Saffron Restaurant & Lounge and World Street Kitchen have just released his latest cookbook The New Mediterranean Table, Modern and Rustic Recipes Inspired by Traditions Spanning Three Continents.
In Sameh Wadi's new book he offers a collection of Mediterranean recipes that represent his rich heritage that has given him the culinary foundation that has made Sameh on of the tops chefs of the American restaurant scene.
125 recipes that are divided into the sections small plates, large plates, side dishes, desserts, drinks and the larder. Small plates are a collection of traditional mezze style appetizers with influences from the southern Mediterranean. Large plates are packed with street food keftas, duck tagine and other vibrant dishes with the earthy seasoning from Morocco.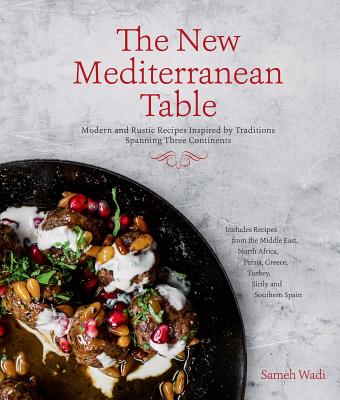 The dessert and drink sections are packed with fresh and dried fruit, tea, Turkish coffee, hibiscus tea, orange blossoms, pistachios, baklava and all the heart and soul you'll ever need from the southern mediterranean.
The Larder" is filled with recipes for Ras el Hanout, Roasted Harissa, Labneh, Preserved Lemons, and much more. These are spice blends, pastes, and preserves that are inherent to the eastern Mediterranean pantry. Many recipes have stories; I have included some of those throughout the book. Some are reflections on memories and associated emotions from my childhood, while others offer a glimpse into the mind of a chef.
The Mediterranean Table will make the lesser known flavourings and recipes from the mediterranean more accessible and will teach you both modern and traditional recipes, from the street food to the fine dining scene.
The Mediterranean Table was released by Page Street Publishing on the 14th of April and are available wherever you get your books.
About Sameh Wadi
Sameh Wadi is chef and co-owner of two of America's top restaurants, Saffron Restaurant & Lounge and World Street Kitchen, both Minneapolis, Minnesota. An Iron Chef contestant, Sameh was a semifinalist for the James Beard Foundation "Best Chef" and "Rising Star" awards. He lives in Minneapolis, Minnesota.