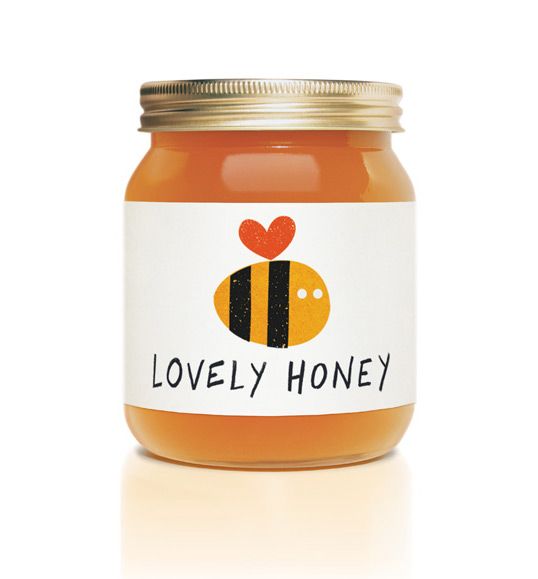 The problem with honey packaging design is that everything looks the same. If you think about it there's really just three design ideas in honey packaging design. Let's see which ideas these are and why designers aren't more creative.
How come loads and loads of honey packaging designs look almost identical? I have been scrolling through various designs of honey the last few days and have come across some very similar designs. This seems to be more common in student work since I don't think I have seen any of the designs that I am showing here in an actual store. Let's take a closer look at how the same ideas are used over and over again.
Before we'll get there I would like to point out that I am not myself a designer and would probably fall short of designing anything better of any of the examples I'm using here. And I do think they all look great. This does not make them unusual though.
The three types of honey packaging designs
These are the three basic designs that loads of people seem to use when designing any packaging for honey.  So which are there?
The cute bee. This is where you see any type of bee depicted similar to a cartoon and usually over-cute. It's an easy trap to fall in, bees are cute. If you want to add something a bit quirky to any design a bee is not a bad idea. The problem is when it is used over and over again.
The minimalistic. This is very minimalistic design, very similar to what premium olive oil usually looks like. Nothing but the jar and a small label.
The hexagonal. The hexagonal shape of the beehive cells are an amazing thing to look at, loads of designers have noticed this as well. Once again it is something that is simply used too often.
Now let's look at some examples and I think you'll see what I mean.
The Cute Bee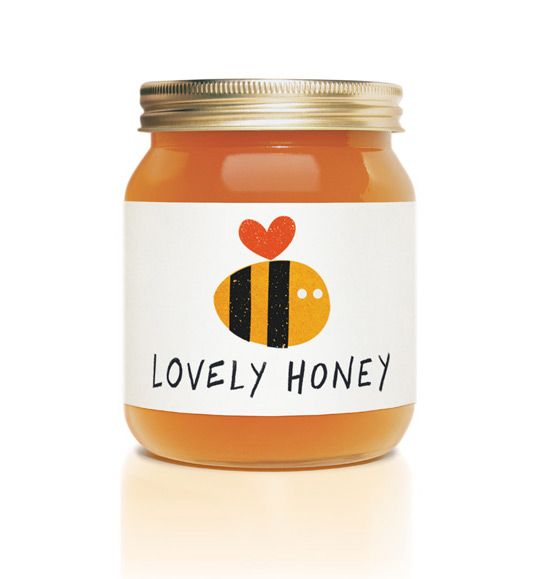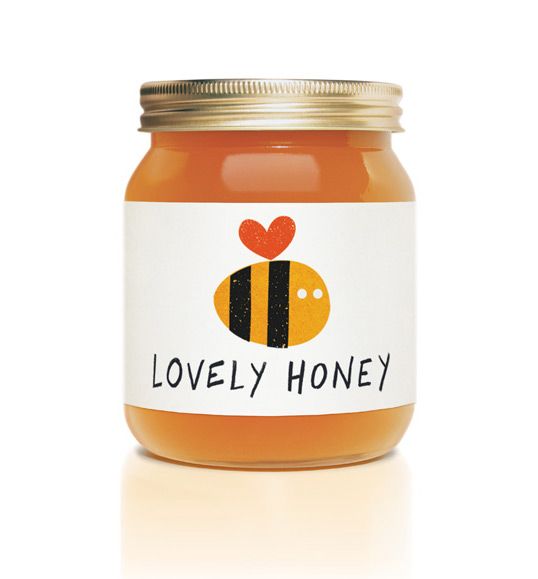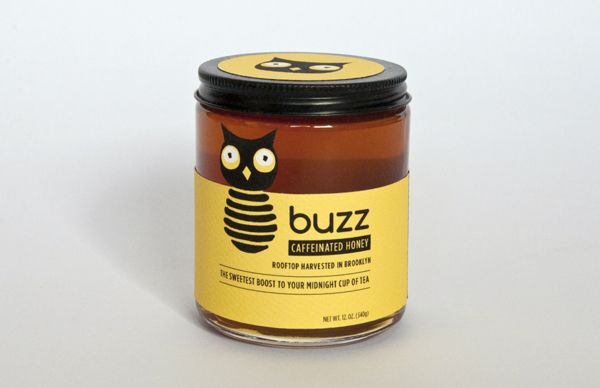 The Minimalistic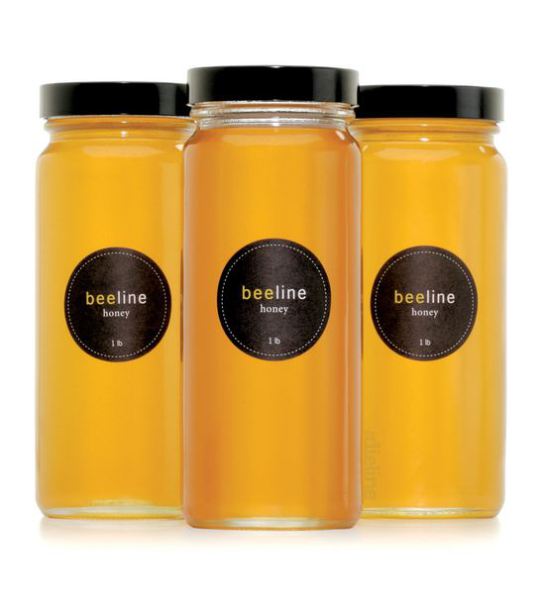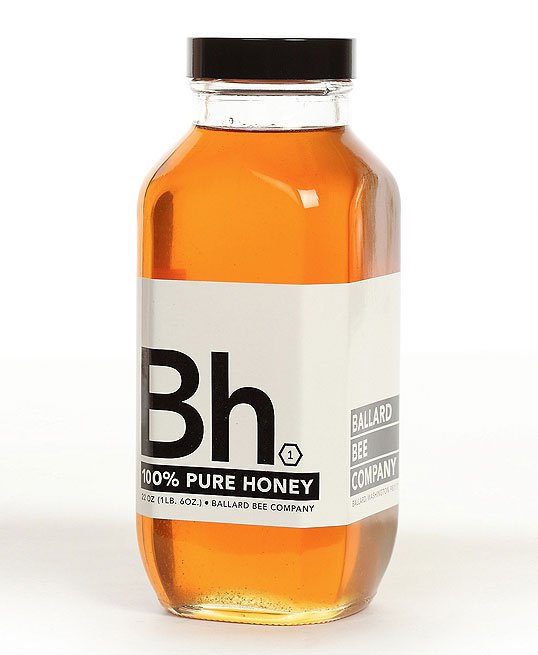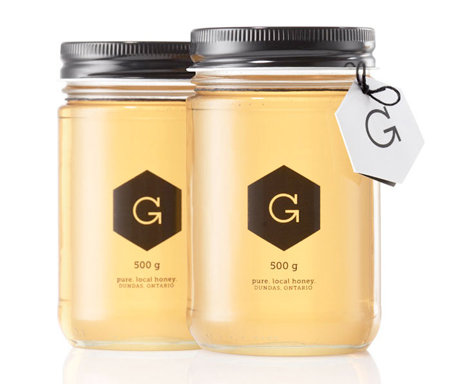 The Hexagonal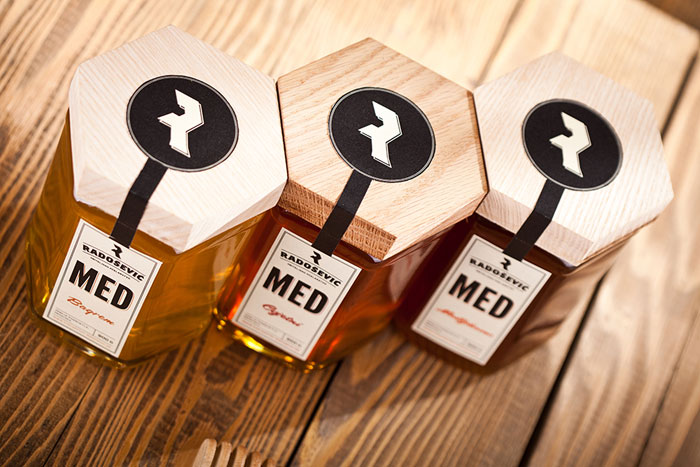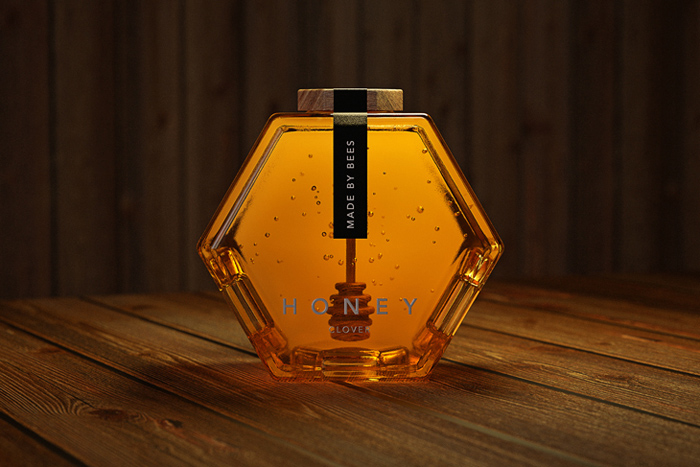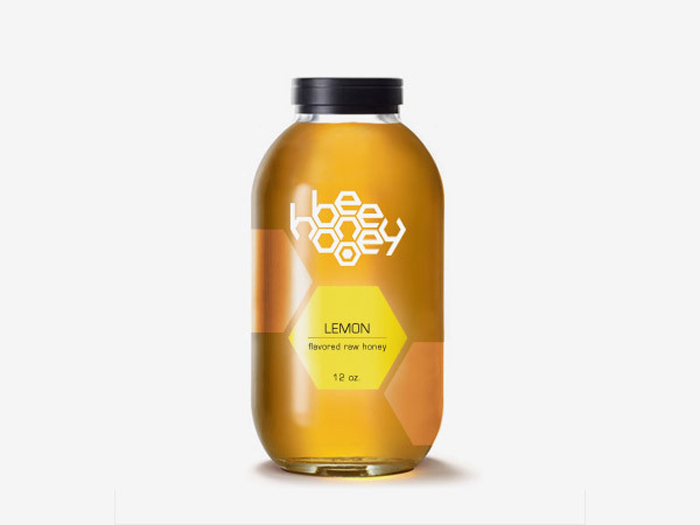 Tags: branding, graphic design, honey, honey packaging