Thomas Jefferson was a Foodie & Mac 'n Cheese Lover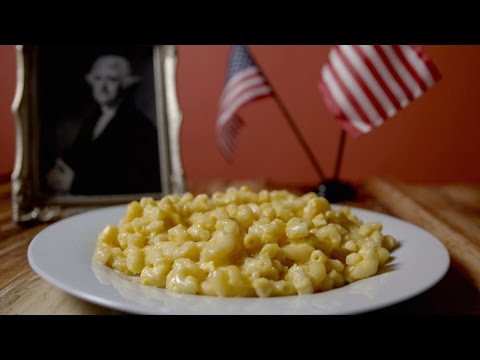 According to this great video by Great Big Story the American founding father Thomas Jefferson was a foodie and a lover or Mac 'n cheese. Learn all about it in this great video.
Thomas Jefferson was a foodie, ok he might also have been the founding father, co-author of the Declaration of Independence and the third president of the United States but we're only interested in the stuff that matters, the foodie part.
According to this great video from Great Big Story (follow them here) Thomas Jefferson developed a taste for European food while serving as an ambassador in the late 1700's. During his European travels he took detailed notes on food processing and farming. Once back in the States he set up his own organic garden, way before Michelle Obama even was born. And not only a garden, there were also a berry patch and a wineyard.
He also brought mac 'n cheese and introduced ice cream to the kitchen. Once he was elected president he kept sharing his passion for food and even served mac 'n cheese at a state dinner in 1802. So when we think of Thomas Jefferson in the future we should be thankful for not only the Declaration of Independence but for wine, ice cream and organic vegetables as well.
So there is no doubt that Thomas Jefferson was a foodie.