Ticketybrew Beer Packaging Design – A Twisted Packaging Design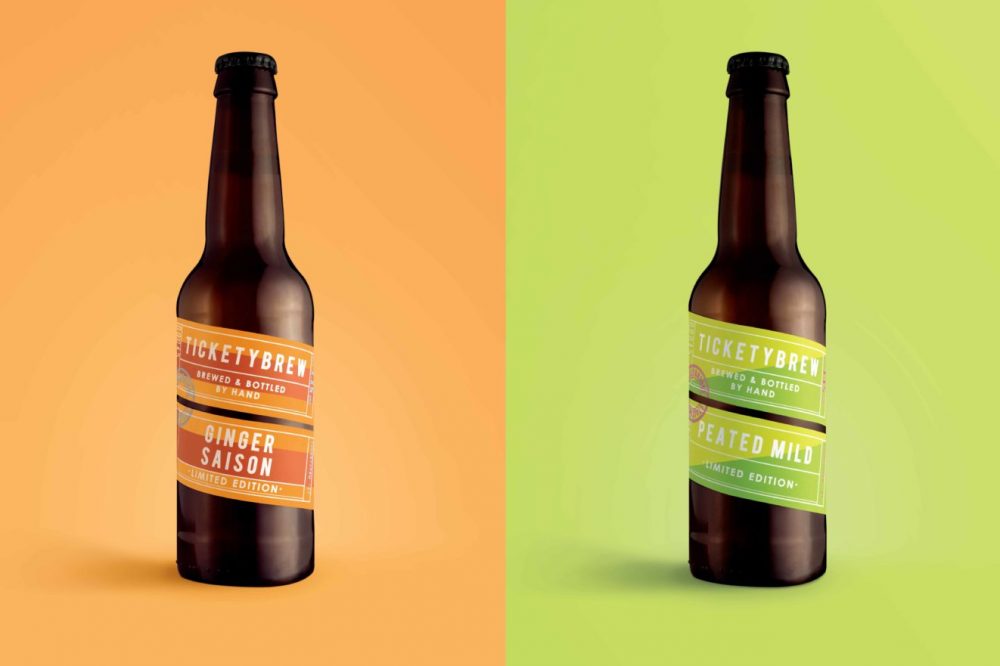 Ticketybrew is a beer that you'll learn to recognize fast. It comes with a twisted packaging design, check out the Ticketybrew beer packaging.
Ok, I'm going to be completely honest here. I have never seen the Tickety beer packaging before and I never even heard of it. But I won't forget about it now. Just look at it. I think the images in this post covers most of what needs to be said. But for those of you who want to know more, I will, of course, do my best. Let's find out more.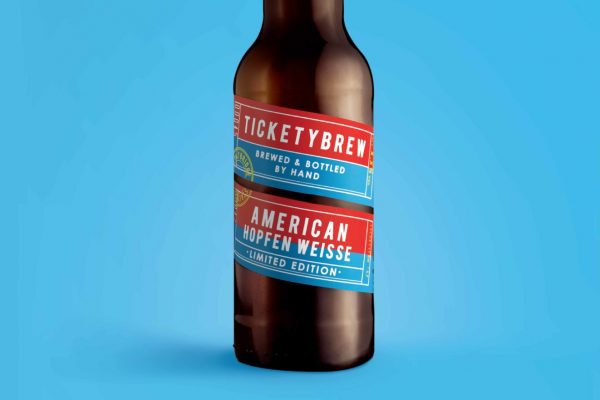 Ticketybrew
Let's start with the name of the beer which actually has a meaning. It's a wordplay of the British phrase Tickety-Boo which means everything's alright. With a sort of lucky misspelling, it got turned into Ticketybrew. Both clever and a name that will make you smile, it sounds like fun even though you might not know what it is.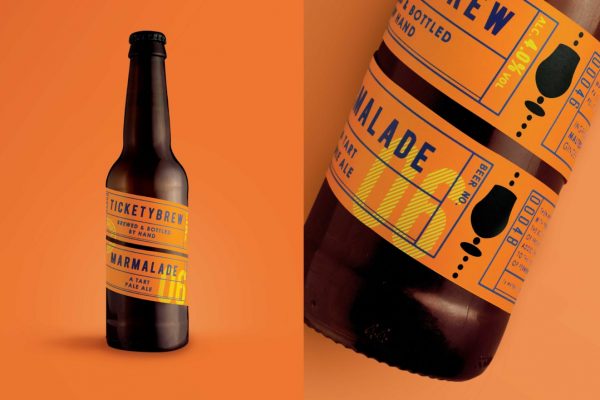 Ticketybrew Beer Packaging Design
Ticketybrew was started by brewing entrepreneur and actor Duncan Barton he teamed up with Carter Wong agency and they got to work. They are responsible for both the packaging and name and it's safe to say that they delivered.
The packaging is a standard brown glass bottle. What's great here is the label and the colors. The label is inspired by tickets, the kind you get on the movies or theatre. They are often quite slim just like the ones you can see twist itself around the Ticketybrew beer bottles.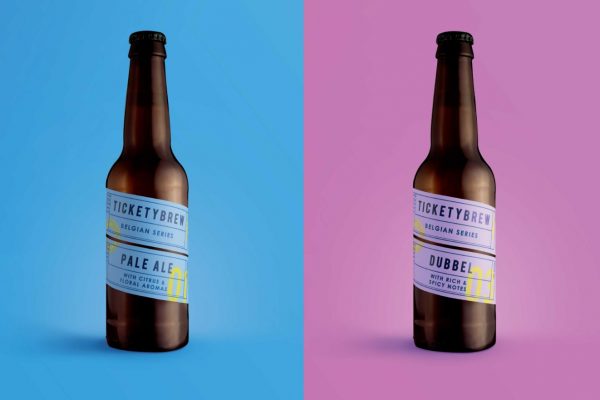 The labels have different colors depending on which type of beer it is for. Some are single color and some come in two tones, those are my personal favorites.
I can't say much about the flavor of Ticketybrew, I will simply have to pick up a few next time I'm in the UK.
For more great beer packaging check out my full coverage here.