Meet Tiffany Ng Who Is Changing The World of Pop-Up Restaurants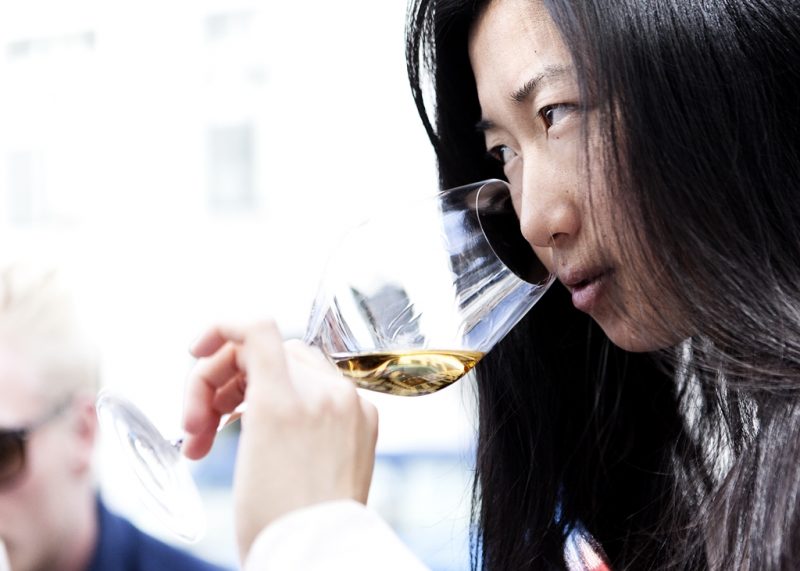 Tiffany Ng is one of the founders of the new tech-company RSVP who is changing the world of pop-up restaurants. I got the chance to ask Tiffany Ng some questions about RSVP and how you both as a guest and an organizer of a pop-up will love this company, keep reading.
RSVP is a new tech-company focused on pop-up restaurants. Since the company was launched in 2016 they facilitated pop-ups in more than fifteen countries and are growing quickly. What RSVP provides is a platform that both sides of a pop-up can use for finding, creating, marketing and booking a pop-up event.
Behind all this is Tiffany Ng, born in San Francisco but now based in Copenhagen she realized how big pop-ups would be long before most of us. With a few friends and plenty of love for food and restaurants, she was the driving force when creating RSVP.
You and a few friends and colleagues started RSVP after getting to know each other in the epicenter of the New Nordic Cuisine, Copenhagen. How did you end up together?
We come from very different backgrounds but shared a common love for good food and great company. I was the one operating within the industry within the pop-up scene for many years at that point being exposed on a daily basis to the struggles a chef or an organizer faces in creating these events.
And when James Lee and Martin Lund, two of my partners, were lamenting as diners about just how difficult it was to find reliable pop-ups as they traveled the world while I was lamenting about the efforts required to consistently sell out, it clicked for us. We decided, based on our own experiences, to bring the two sides together to make it easier to both attend and plan a pop-up.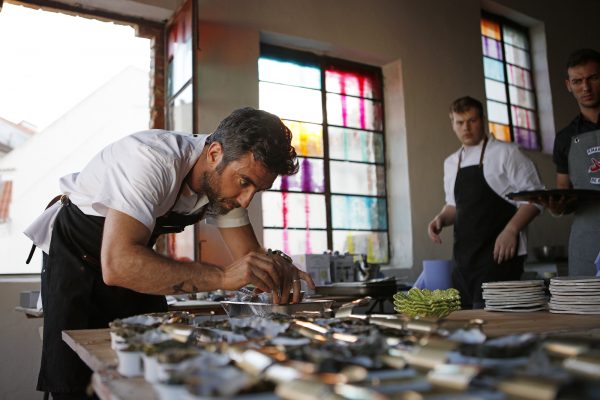 You were born and raised in San Francisco, how come you ended up in Copenhagen?
When I mentioned I come from a very different background than the F&B industry, I wasn't joking. I had a plan since I was in my early teens to work in international relations at the UN. That plan got derailed along the way due to some administrative errors, but it did land me in Copenhagen in 2007 for an exchange program while I completed my studies in foreign policy. I returned in 2008 to work for the umbrella organization for NATO and proceeded to complete my MSc in International Law, Economics, and Management in Copenhagen while starting my first company, Silver.Spoon.
Before I knew it, nearly a decade has passed, and I still call Copenhagen my base despite traveling extensively for work and pleasure.
When did you launch RSVP?
We began working on RSVP in the beginning of 2015 and officially went live from the middle of 2016. Since then, we have facilitated pop-ups in over fifteen countries now and look forward to continuing helping organizers in more locations.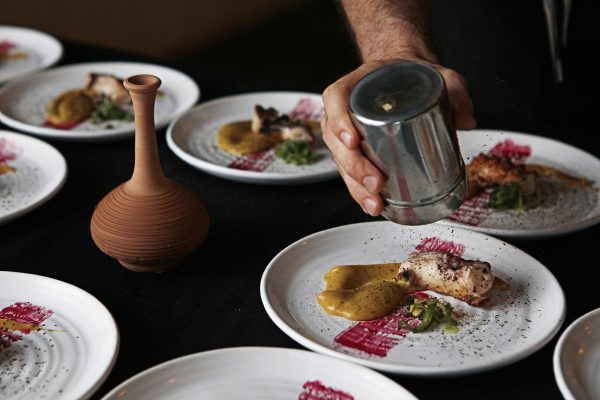 What is the most important value that you bring?
Having been in the organizer's shoes and understanding what they are going through. That knowledge and experience have allowed us to know what we're building technologically and why. It has also allowed us to provide support to our organizers in a meaningful and effective way.
I still remember how one of our organizers in London was initially very hesitant to use RSVP because what one of our competitors offered seemed to work well enough. We got her to try us out just so she could see what else was out there, and her response said it all. She was thrilled that someone finally understands what the organizer needs, that we actually care, and we've made a system with those needs in mind. She is still with us today.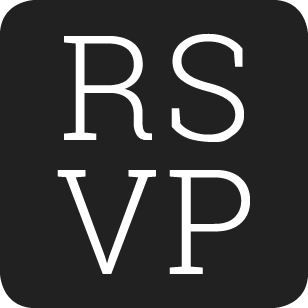 Can any Chef just add his or hers own pop-up? How do you ensure the quality of the different pop-ups?
Yes, any organizer can use RSVP to manage their pop-up. At the same time, we curate what we publish on our website to only present what we believe is interesting for our guests around the world. We are building RSVP to help grow and improve the offerings across the board, so of course we do not want to discriminate against those just starting out.
The beauty of RSVP is the ability to separate out the frontend and backend. Our team may choose not to publish an event on our events listing, but the organizer is still provided with a unique URL that they can share through their channels to handle bookings and payments and manage their guests.
What types of pop-ups can I find at RSVP?
We are dedicated to all pop-ups with a food and / or beverage focus. Within this broad category, we have had events priced between ten euros up to the thousands of euros. Our aim is not to only provide offerings within fine dining or street food but to curate a range of experiences that we feel our guests would be interested in attending. There is something for everyone on the site.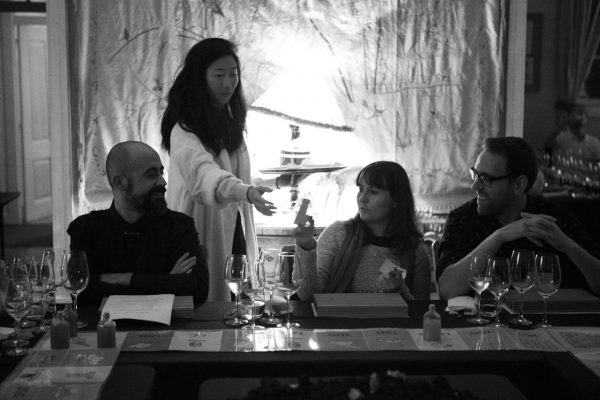 In which cities and countries are you available?
The beauty of merging tech and food is that we are present with the platform worldwide and can support over fifty currencies. We are based in Copenhagen with physical presence in London, Lisbon, and Berlin at the moment.
RSVP is not your first restaurant-related company, it grew out of your former similar company Silver.Spoon that you successfully launched in both Denmark and Portugal, did you realize early on that this could be a worldwide demand for this service?
You're right, RSVP is not my first tour in the industry. When I started Silver.Spoon in 2009 in Copenhagen, I did so to fill a void in the scene when looking for diversity and affordability. I consciously chose to take the pop-up route (rather than a restaurant) because a) I had just started my masters degree and was only testing out an idea, and b) pop-ups were all the rage in San Francisco at that point, and I had attended a number before I did my first one.
I already knew pop-ups had become a global phenomenon then and were still on the rise. What I did not know, thankfully until I was neck-deep in Silver.Spoon, is just how many obstacles face an organizer trying to make this sustainable in the long-run. Time and again, I could see every pain point facing us at Silver.Spoon and fellow colleagues around the world, and they weren't about to go away.
If we were to ensure that the pop-up industry could continue growing and improving to both the benefit of the organizers and the diners, I knew it would require putting some solutions into place that were universally accessible. The need was obvious, but how to go about fixing that was perhaps less so.
To me RSVP sounds like a unique offering, what would you say is your biggest competitors?
It may sound odd, but I think our biggest competition is the industry itself. We are building tools to make it easier for chefs and organizers to facilitate these events. But, it means changing some of the ways that they work. Whenever change comes to an industry, there will be pushback, especially from professionals who do not think they need help. And, alongside that, we of course have competitors who are currently the incumbent ticketing companies like Eventbrite, Billetto, GrubClub, or DesignMyNight.
Until the industry fully embraces that our tools solve many of the problems pop-ups face, our platform will often time be seen as another ticketing site option.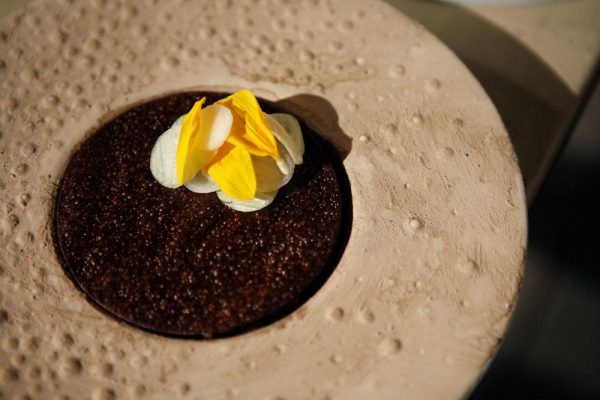 What is your favorite project you've organized at RSVP?
We do not actually organize the events ourselves, although we do provide comprehensive customer support. Each of the events is unique, so it is difficult to say favorite. That said, I am extremely excited about an upcoming long-term project we have planned with KitchenAid.
We will be curating the pop-up program at their experience store on Wigmore St in London and are already working on a line-up of household culinary names.
Who in the food industry would you like to read an interview with?
Kristian Brask Thomsen; and I'm not just saying this because he's a partner of RSVP's. The man has some of the most intriguing stories to tell, most of which happen because of the unusual surroundings he finds himself in thanks to his infamous dinner parties and ever expanding rolodex. The behind-the-scenes tales I have personally heard are enough to grace a dinner table ten times over. But, then again, I'd rather dine with him to get everything from the horse's mouth.
Thank you Tiffany Ng for your time and keep doing great work with RSVP.
About RSVP
RSVP solves the problem of managing a restaurant pop-up. With their purpose built integrated platform you as a pop-up organizer can plan, sell and measure your event with just a few clicks. As a guest you can just as easily discover new events, book and of course share and plan with your friends. For more on RSVP visit them online.
Below is a video from one of the former pop-ups where Tiffany Ng was involved.
About Interviews at Ateriet
Since I love food I also love people working with food. That shows in my Chef Q&A where you can meet some great chefs from all over the world. But being a Chef is not the only way to work with food so from time to time I interview people connected to the great world of food besides the kitchen, check the Ateriet Interviews link for more. If you know anyone who would be a good fit for an interview here at Ateriet send me an email or connect on social media.