Tim and Tammy's Peanut Butter Packaging Design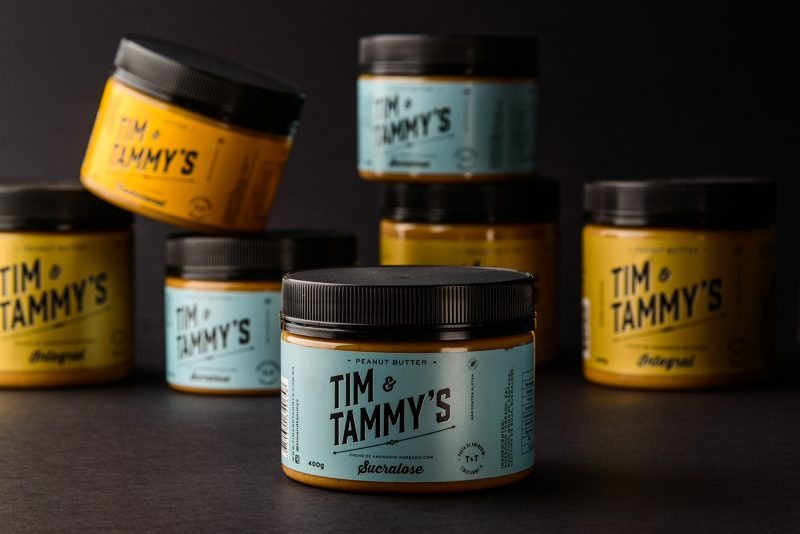 Let's take a look at the great peanut butter packaging design for Tim and Tammy's peanut butter. If this tastes as good as it looks we are in for a treat.
Tim and Tammy's is an American brand of peanut butter. The twist is that it was started by two American missionaries living in Brazil. Tim or Timothy Evans which is his full name started making peanut butter in Brazil because he couldn't find a brand he liked in the local markets. This eventually grew into a business which is now Tim and Tammy's peanut butter.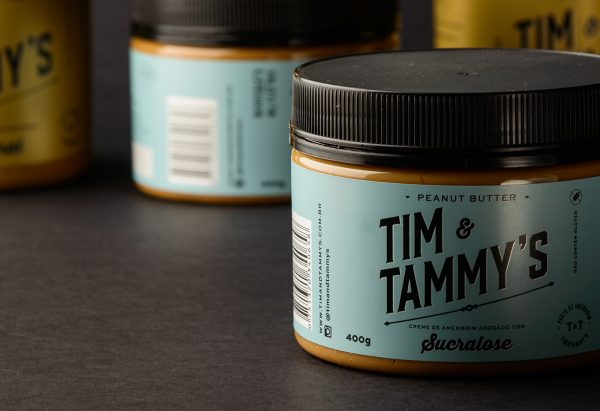 The packaging is the big thing that I like about Tim and Tammy's, but let's be fair. I haven't tasted the peanut butter but if it tastes anything near as good as it looks I am in for a treat once I get the chance.
Tim and Tammy's Packaging Design
The peanut butter comes in three different varieties.
Traditional – Typical peanut paste sweetened with sugar and cane syrup;
Sucralose – Product aimed especially for people with diabetes or who simply want to avoid the conventional sugar.
Whole/Integral – Taking advantage of all the benefits of pure peanut butter.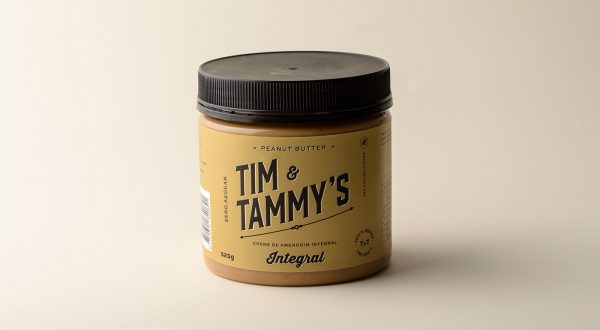 The packaging is the same for all three products. A round plastic jar with a black screwtop lid in plastic.  It looks good and is a functional packaging. Each of the three types have different colors that matches the color of peanut butter in a great way. Either by having a color close to the color of peanut butter like in the Integral variety or a contrasting color as in the Sucralose type.
The design of the label is clean, the only color besides the base used is black. That creates great contrast and it looks modern. My favorite thing about the design is the Tim and Tammy's logo. The names in a great looking type, the inspiration feels a little bit like it comes from the 1950's which is never a bad thing.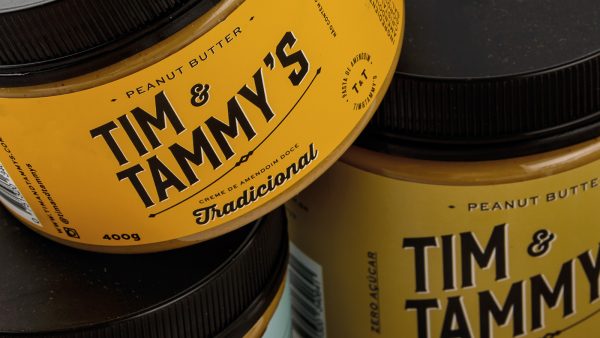 So if you find yourself in Brazil and need some peanut butter, give Tim and Tammys a chance, the looks is enough reason to try it.
The design is made by BR/BAUEN from Brazil.
If you want to check out some more great peanut butter packaging I've got a full list of other great designs here.