Tomatoes In a Jar Never Looked Better – Monache Rosse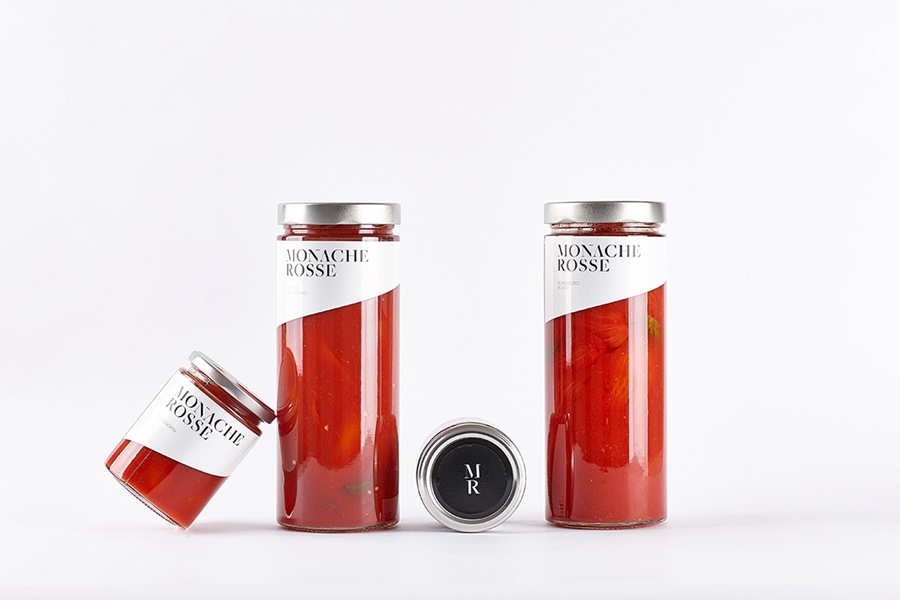 The Italians know how to do it. These tomatoes in a jar never looked better, check out the packaging design for Monache Rosse Premium Tomatoes.
We all love canned tomatoes but I bet you've never seen tomatoes in a jar that looked as good as these. In a clear glass jar with minimalist style and real Italian coolness, these tomatoes look better than most.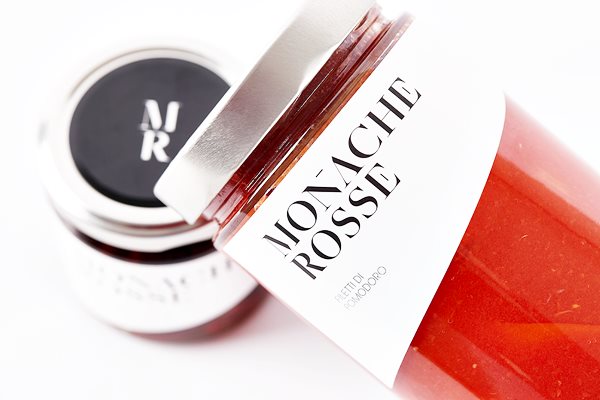 Monache Rosse
Monache Rosse is rediscovered ancient flavor promoted by Villa Raiano. They have created this line of premium tomato products with Chef Raffaele Vitale. The idea is to simply highlight ancient flavors of Italy, in this case probably the most famous Italian product. The tomato.
I haven't had the chance to try any of these products so I think I will just assume that they are good. What I like is the packaging and how they have taken a product like canned tomatoes or in this case tomatoes in a jar and made them look better than ever.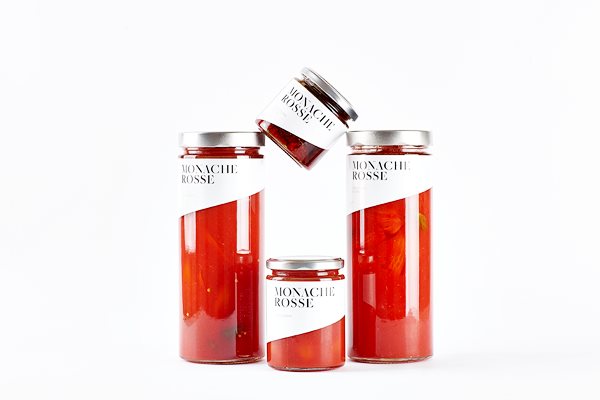 Tomatoes in a jar packaging design
The tomatoes come in an elegant cylindrical glass jar. The only design on the jars is a label attached to the top that is cut diagonal. As simple as it can get and it really shows the heroes in these products, the tomatoes.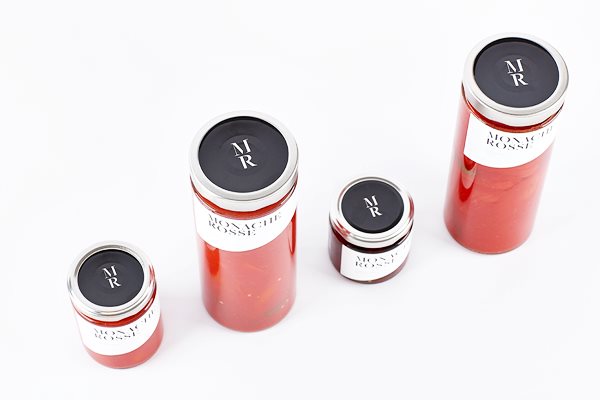 The only thing I hope for, but fear is not right with this product is the price. Don't get me wrong, I don't mind paying for premium products. But I have gone into too many beautiful stores and found amazing looking products and in many cases bought them. Only to discover that it was all about design and not about flavor. My favorite thing is to find something that has it all. Great quality, a functional and beautiful design and packaging and lastly a price I can live with.
Let's hope Monache Rosse is on the right side in that equation. Because it looks too good to pass on.
For more great food packaging don't forget to check out my full coverage here.