Triangular Food Packaging System Meld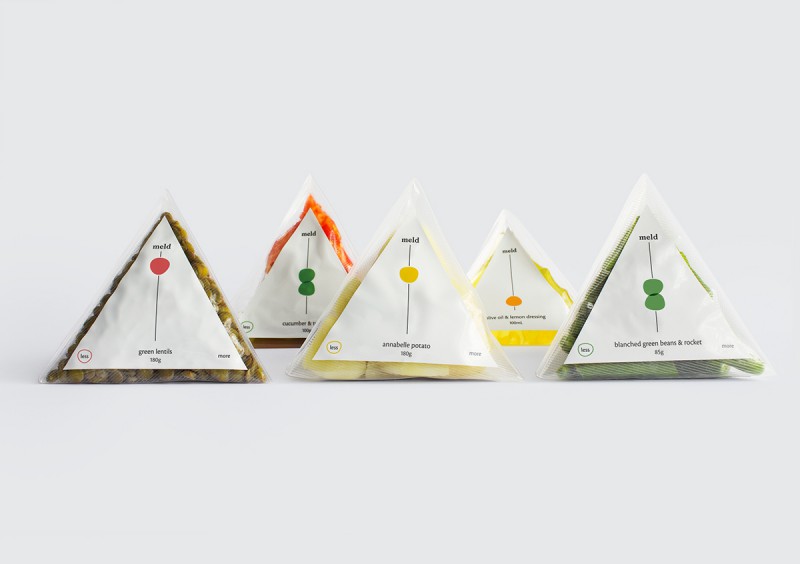 Check out Meld, a triangular food packaging system that could help consumers eat right and get their food in beautiful triangular food packaging. Read all about Meld, a fictional food project by Jeannie Burnside.
Meld is a fictional triangular food packaging system that could help consumers (that's you) to eat right and stay healthy. And without having to spend all your time cooking. As an added bonus these triangular food packaging designs look super cool.
How can innovative brand and packaging solutions be a catalyst for busy people to improve their eating?
That is the question that graphic designer Jeannie Burnside from Australia asked herself. With convenience food constantly growing in popularity and with alarming health issues in most of the industrial world Jeannie Burnside thought of a solution that would not replace convenience food but just make it healthier and easier to combine without adding too much sugar, fats and salt.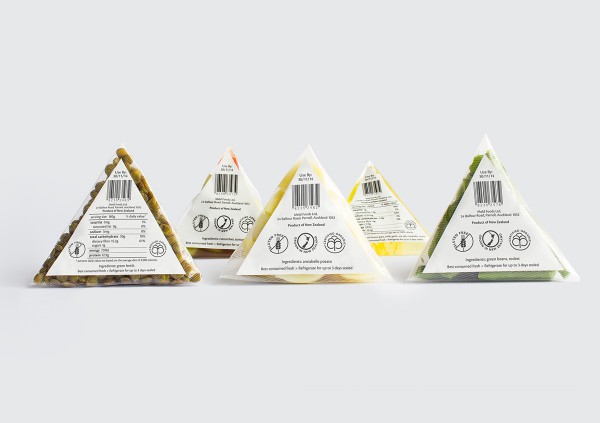 Her solution is Meld, a meal system with controlled portion sizes, organic ingredients and beautiful packaging as a bonus. The system all comes in triangular plastic packagings in a few different categories. Protein, carbohydrate, vegetables and condiment. The idea is that a stressed worker simply pick their favorites and combine them into a meal that will give them all the energy they need but without that access fat, sugar and salt.
To know which items to combine the concept comes with a simple instruction, one protein, one carbohydrate, two vegetables and one condiment makes up a full meal. Not a bad idea.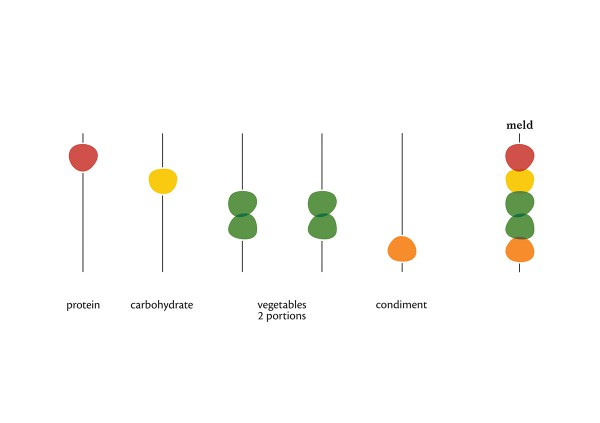 What I especially like about this project is the packaging, I haven't seen triangular packaging like this since buying lemonade when I was a kid. With a simple sticker on the side with the product information and plenty of room to see the product I really like this concept.
Now if I have to be a bit realistic it is very hard to succeed with concepts like this. To get it to work you'll need to launch a big range of products that all comes with their own challenge. You'll need carbs, meat, fish, veggies and they need to sell before you go bankrupt.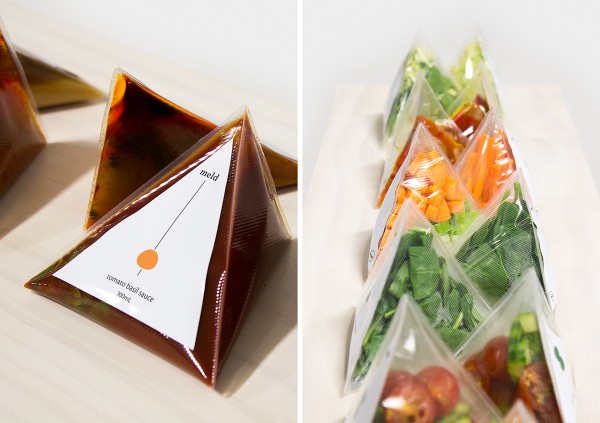 With concepts like this there are usually problems with shelf life, small batches for production and even though the concept looks simple it is not always that simple to get the consumer to understand how to use it. When you bring in some people from the financial department to have a look at the concept it also turns out that is will cost more than what most people like to spend on a single meal.  That is probably why this is a project that many of us hoped was for real but very rarely see the light of day.
That aside, I sure hope someone would try a great looking triangular food packaging system as their new thing.