Try The Brick Top Drink – another great drink from Peter Bellmyr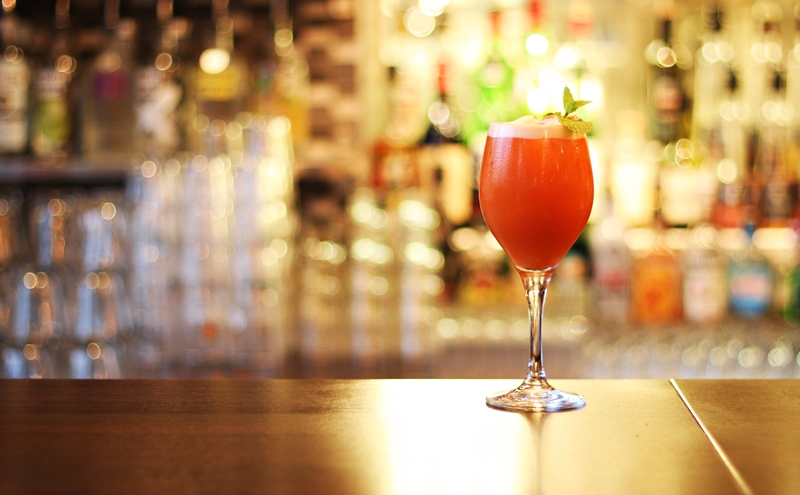 A few weeks ago we hooked up with bartender Peter Bellmyr and got to try The Rumble, a great fall drink. Now we've got another great drink recipe created by Peter. Learn The Brick Top drink with akvavit and carrots.
After sipping on The Rumble drink for a few weeks we thought it was time for the next drink by bartender Peter Bellmyr from Restaurant Grappa in Varberg, Sweden. This time Peter has combined elderflower akvavit, fresh carrots and aperitivo americano to create The Brick Top. The drink is named after one of the characters in the movie Snatch, you can read more on that and watch a clip of Brick Top in the end of this post.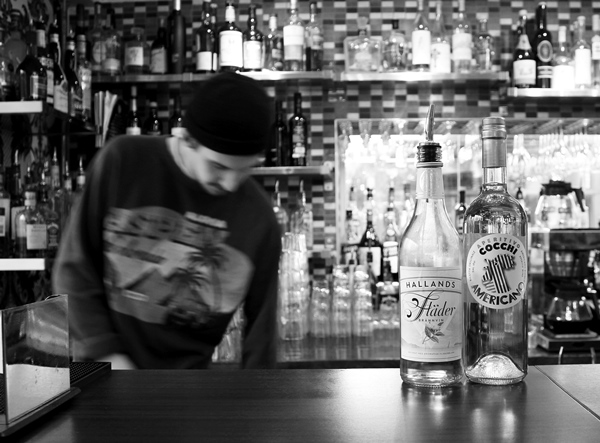 The recipe is written in parts so adjust it to how many guests you are serving, the original recipe is in centiliters and is enough for one serving.
The Brick Top Drink
4 parts Hallands Fläder (elderflower akvavit)
4 parts carrot juice, fresh from a juicer
2 parts lemon juice
2 parts syrup (recipe below)
1 part cocchi aperitivo americano
ice
lemon balm
Let's start with how the drink is made, after the instructions you can read about the ingredients.
For this drink Peter is using a flute or a white wine glass. Combine all ingredients in a shaker and dry shake a few seconds. Dry shaking means you shake it without ice. This makes the flavors of each ingredient mesh together. Add ice to the shaker and shake it again for a few seconds.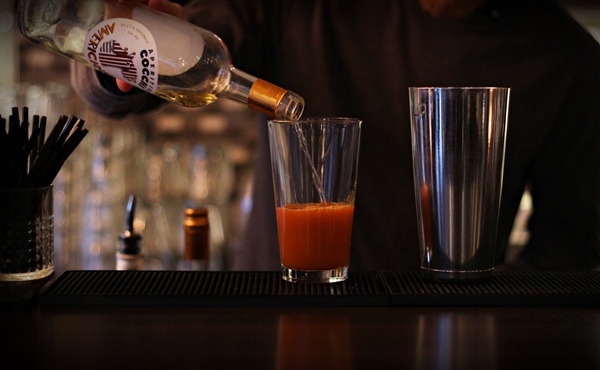 Add ice to a wine glass and double strain the drink over the ice in the glass. Double strain means that you strain it using the sieve that can be attached at the shaker and from there pouring it via another sieve and into the glass. Decorate the drink with some lemon balm. Serve.
Hallands Fläder (elderflower akvavit) – Hallands Fläder is a Swedish akvavit flavored with elderflower. Halland is the name of a region on the southwest coast of Sweden. It is one of the most popular akvavits in Sweden. Unlike many other Swedish akvavits Hallands Fläder was first put on the market in 1986 and is considered quite new, however flavoring akvavit with elderflower is an old tradition in Halland. The taste of Hallands Fläder is flowery with a clear taste of elderflower and notes of cinnamon and juniper berries.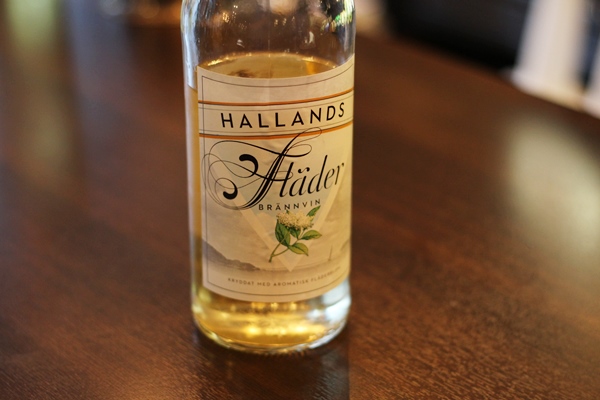 Carrot juice – Peter only uses fresh carrots for his carrot juice that he makes himself. If you don't have a juicer you can buy carrot juice but only if it's fresh. Pasteurized carrot juice or frozen is not an option, in that case make a different drink instead.
Syrup or Simple syrup – is nothing more than sugar and water boiled together, it's a great thing to have when making drinks so make a little extra, it lasts more or less forever.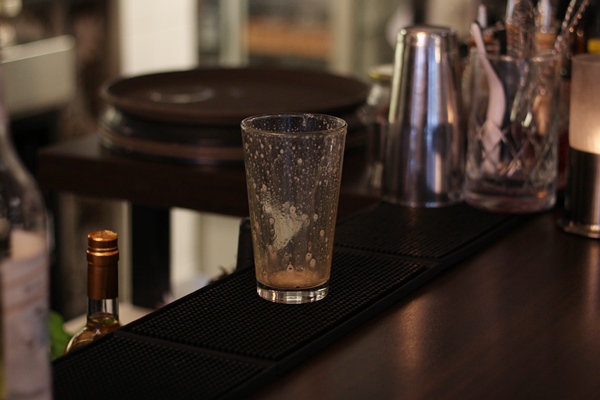 Simple syrup
2 parts sugar
1 part water
Bring the water to a boil and then add the sugar, with a spoon carefully blend the sugar and water while it boils up. Let simmer for a few minutes and then set aside to cool. Store the syrup in a plastic or glass jar or bottle. You can combine both sugar and water directly and bring to a boil but sometimes the sugar can caramelize when doing it this way so I prefer to make sure it don't.
Cocchi aperitivo americano – Cocchi aperitivo americano is an Italian aperitif wine mostly used for cocktails. It resembles a sweet vermouth.
Brick Top
Brick Top is a character in the 2000 movie Snatch that was written and directed by Guy Ritchie. Brick Top is a boxing promoter / gangster played by actor Alan Ford. In this clip he is helping some fellow criminals on how to get rid of a body.
About Peter Bellmyr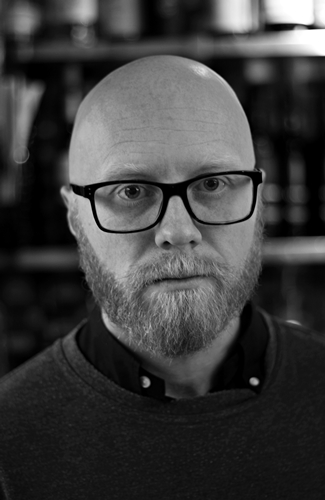 Peter Bellmyr is the head of drinks at Grappa Restaurant in Varberg, Sweden. He has worked at Grappa for about seven years. Before that Peter have been bartending in other parts of Sweden as well as Norway, Australia and Greece.
Peter takes bartending seriously and is also competing in the Swedish Bartender of the Year, in 2013 he finished in third place. He is now preparing for the coming  Bartender of the year 2016.
For more on Peter Bellmyr you can check out his previous drink for Ateriet, The Rumble here.