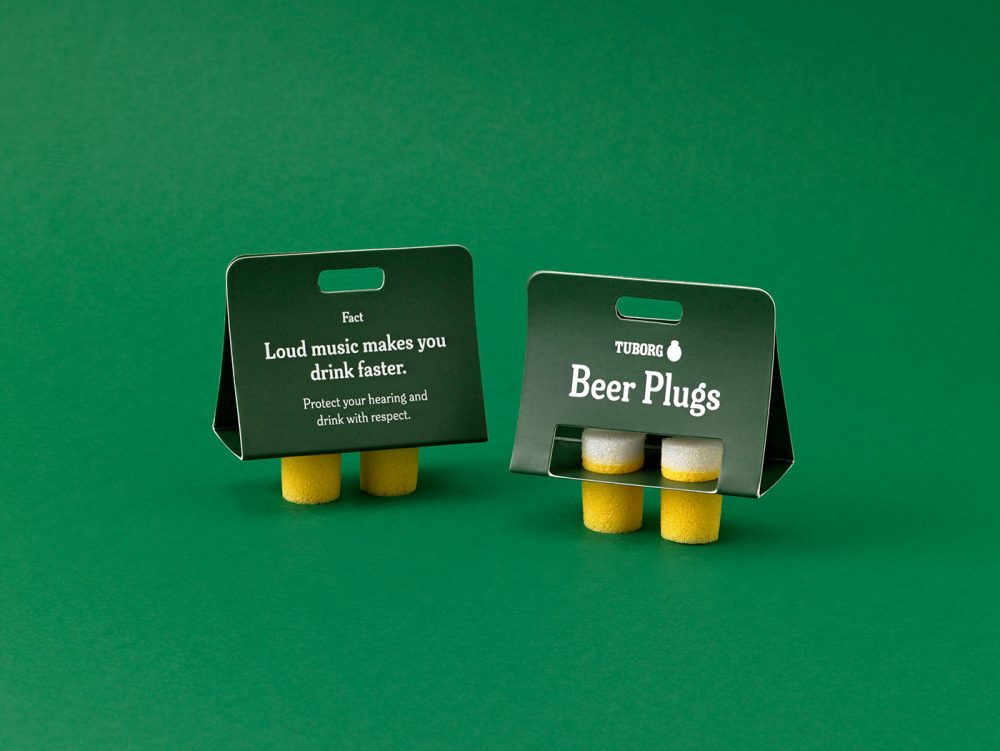 These cool Beer Plugs was released by Tuborg Beer from Denmark. Not only do they protect your hearing, they look cool and will make you drink slower as well.
Beer Plugs or earplugs that look like small pints of beer is the latest innovation from the Danish beer brand Tuborg. They released this little set of earplugs or Beer Plugs as they have cleverly named them at festivals last year.
Personally, I rarely use earplugs at concerts or festivals but if I would I'd love to use the ones from Tuborg. They come with plenty of upsides, let's take a look.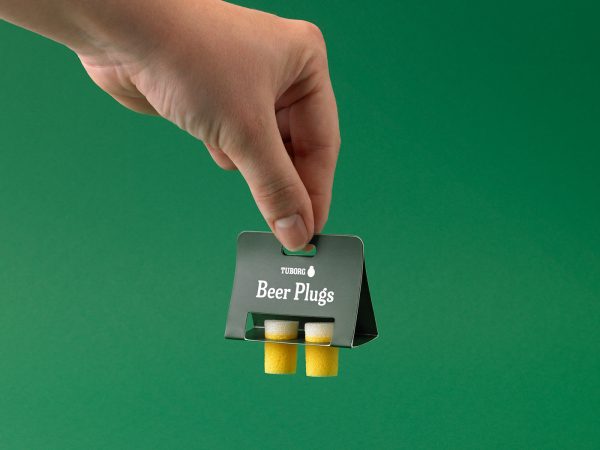 The Beer Plugs Design
Let's not fool ourselves. The beer plugs are actually regular foam earplugs. What Tuborg did was to make them in beer yellow and add a bit of white at the end which represents the foam on top of every good beer.
So they look like miniature pints of beer. A very clever idea and a great example of how a tiny change in detail can make all the difference. The beer plugs come packaged in two in a miniature carrier. This is the same type of beer carrier that you can get at music festivals if you're buying more than just one or two beers.
The design is absolutely perfect and goes great with both the Tuborg brand and the events that they often sponsor, music festivals that is.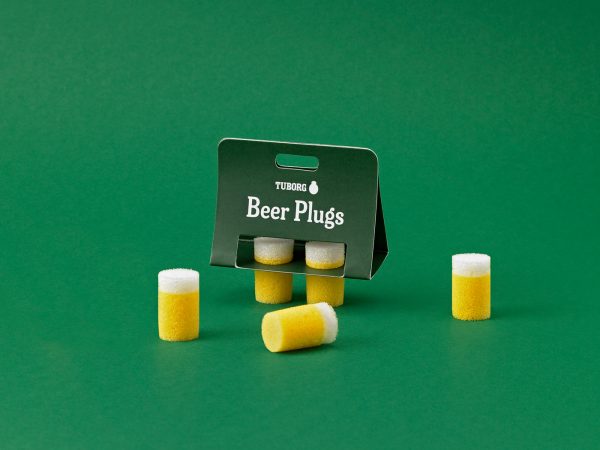 Why use beer plugs?
According to the film that Tuborg released together with the plugs, there are two benefits. First, you protect your hearing. Not a bad idea, you want to keep hearing for as long as possible right?
Especially since you will put your ears through lots of noise during a weekend festival, great noise but even the sweetest noise from your favorite band can damage your ears.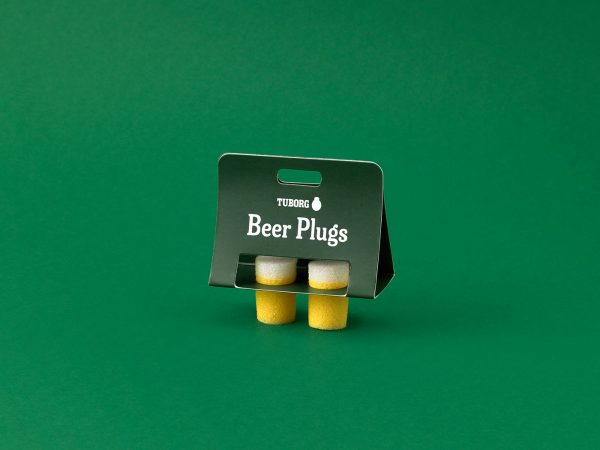 The second thing is that you actually drink slower with earplugs in. I have no idea how the science behind this works but I have no reason to question it.
So if you don't want to get too drunk and be kind to your ears see if you can get your hands on a pair of beer plugs next time you're at a festival.
Tags: beer, denmark, festivals, marketing, music, tuborg, united kingdom