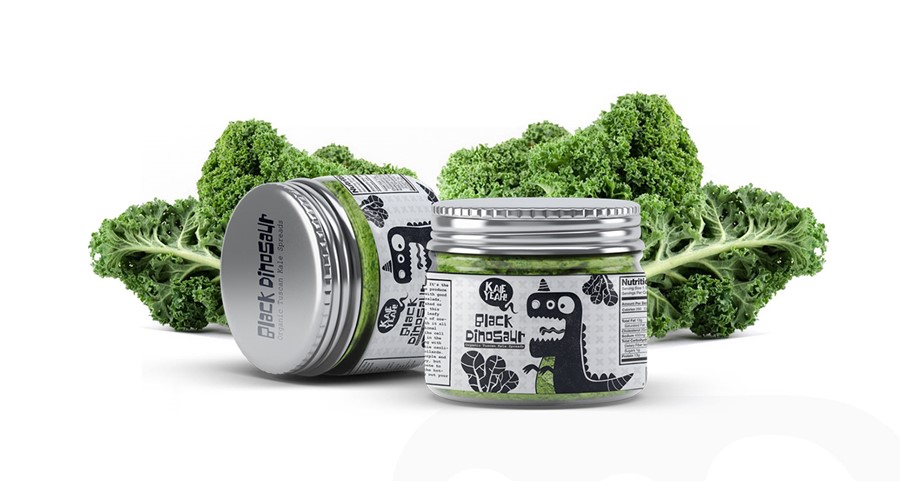 If you hear the phrase Tuscan Kale Spread I don't think it will make you imagine fun packaging and black dinosaurs, that's why I like this Black Dinosaur Tuscan Kale Spreads. Let's check it out.
I must say that I don't think I even tried any Tuscan kale spreads ever. I have been eating plenty of kale and similar though. But as any of us, I think the kale trend has been impossible to avoid. It's been everywhere.
Mostly fresh or as chips, both very tasty. It is nice that we now are starting to see some other products like this one. It's organic Tuscan kale spreads, the brand is called Black Dinosaur and it looks great, let's check out the design.

Tuscan Kale Spreads Packaging
The packaging is pretty straightforward The spread comes in a plastic jar with an aluminium screw top lid. Great for reopening and resealing. I'm guessing you don't finish a jar of this in one sitting.
The fun part of the design is of course the character who gave the brand its name. Black Dinosaur, or maybe I should say Black T-Rex. At least that what he looks like.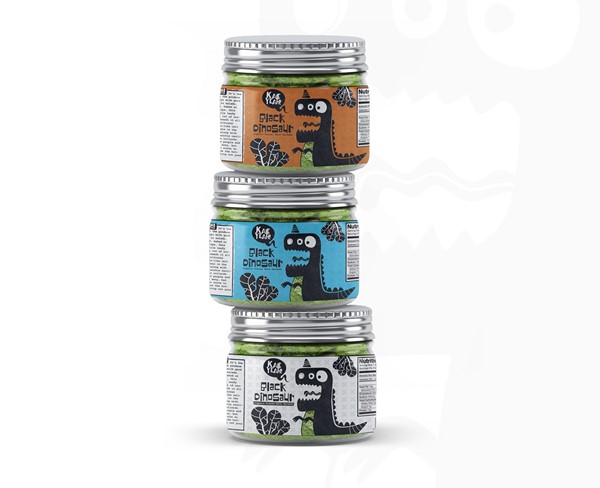 The dinosaur comes in black on a single colored background, there are a few different backgrounds depending on the flavor of the spread.
Since they kept the dinosaur black he matches all of the colors without any problems. Besides the dinosaur, there are also some kale leaves popping up and down on the label.
A simple design made fun, somewhere between a product aimed at children and a young adult crowd I guess.
Great work by Shantall Diaz who made the design.
For more great food packaging check out my full coverage here.