Twix White Taste Test – See how this stuff tastes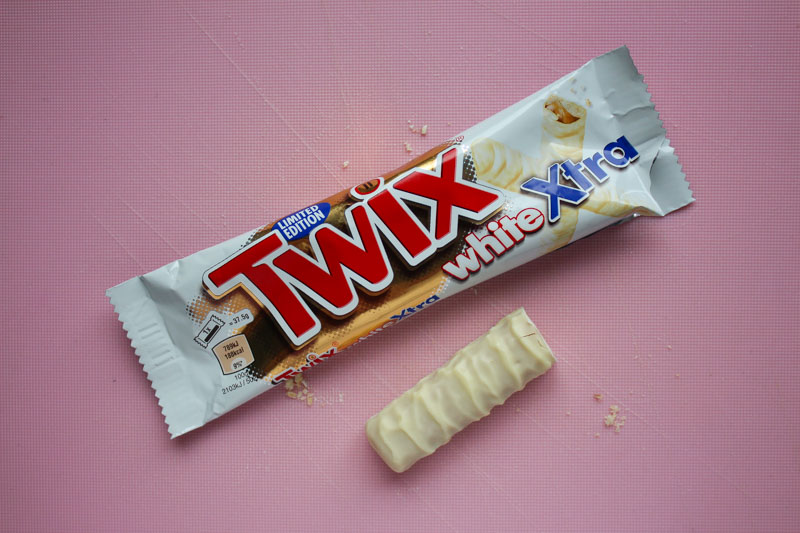 I'm trying out something new at Ateriet, taste tests! A brand new category that starts out with the new Twix White Taste Test, let's see what this bar taste like.
Twix White Taste Test is the first one out in my brand new category where I will be testing out foods and drinks from anywhere. To start things out I found the fairly new Twix White Limited Edition. A perfect bar to be the first one out in this new thing. So what is it?
The Twix White is as you've most likely already figured out a limited edition bar from Mars. The difference between a regular Twix and Twix White is of course the chocolate. In the Twix White the chocolate is white as opposed to the regular milk chocolate that you'll find at the regular Twix.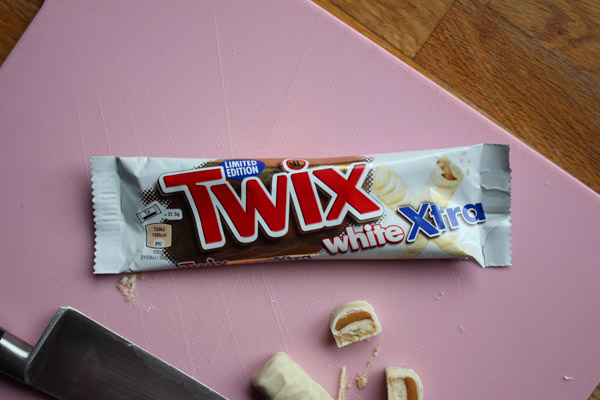 Before I get into details I must admit that Twix is one of my favorite bars, it has that great mix of crunchy cracker, caramel and chocolate. It also comes with two bars in one pack which means it a great bar to share or eat some and then save the rest for later. Now let's see how I liked it.
Packaging and Design
Not really much to say about the packaging. It's the standard packaging for Twix which is a foil wrapper. The packaging design is ok, it's more or less the standard Twix but instead of the brown/gold background it's white instead and the text White and Limited edition. Nothing fancy but it works and it's easy to understand what the product is.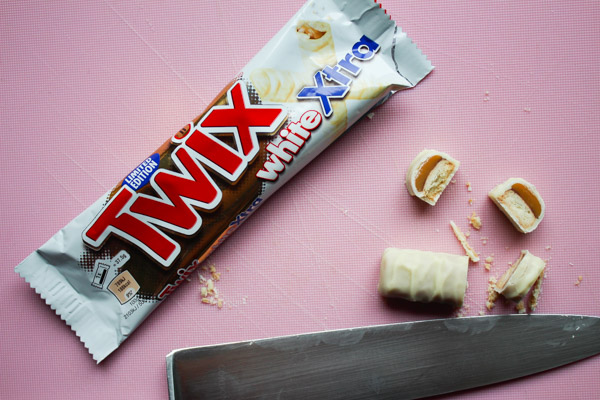 How it looks
Sadly it doesn't look that nice. The white chocolate makes it look less inviting and honestly a little bit creepy.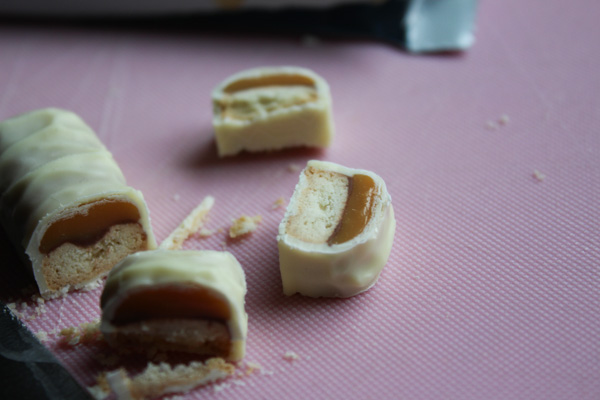 Value for money
This is a bit tricky. I found this at a bargain shop in Sweden and only paid 5 Swedish kronor for it. That's about 60 Eurocents or 60 Cents in the US. I'm guessing this is about half price of what it should cost. So good for me.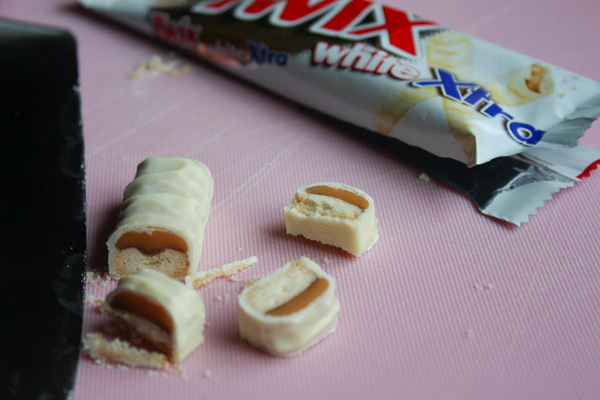 Taste
As I already stated I like the combo of cracker, caramel and chocolate (who doesn't) but with the milk chocolate replace by white things simply get too sweet. White chocolate is tricky to use in most product because of just that, too sweet. I'm not saying it's bad but it's simply not as good as a regular Twix. For me a Twix Dark or a Twix Orange would have been a better idea, let me know when that comes please.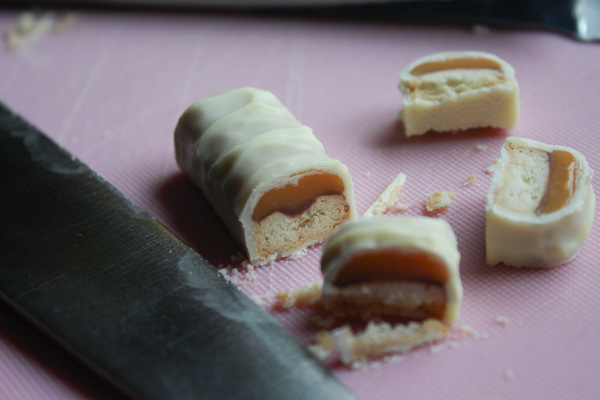 Final Taste Test Result
All in all still an ok product so I'm giving it a 3 out of 5.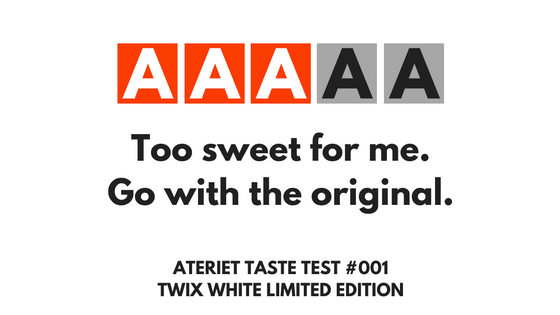 Name: Twix White Chocolate
Price: 5 SEK / 0.59 Cents / 0.53 EUR
Producer: Mars
Producing Country: Doesn't say
Bought in: Sweden
Weight: 2×37.5gram / 2×1.3 oz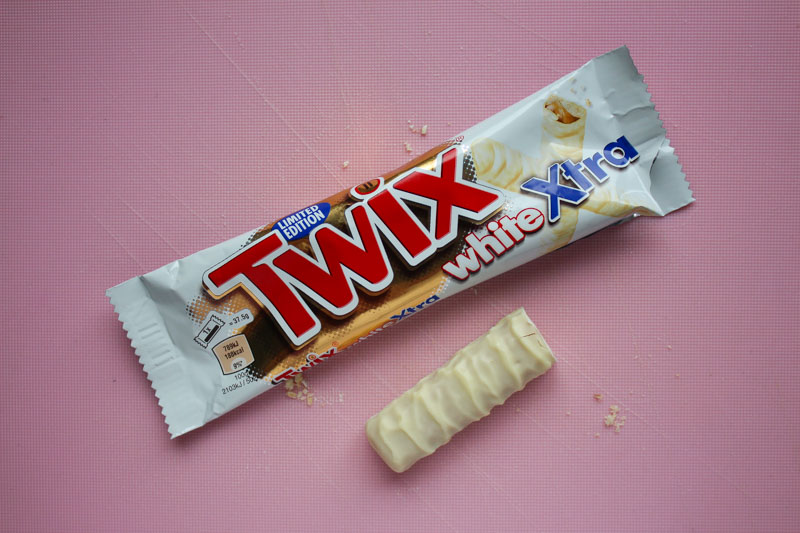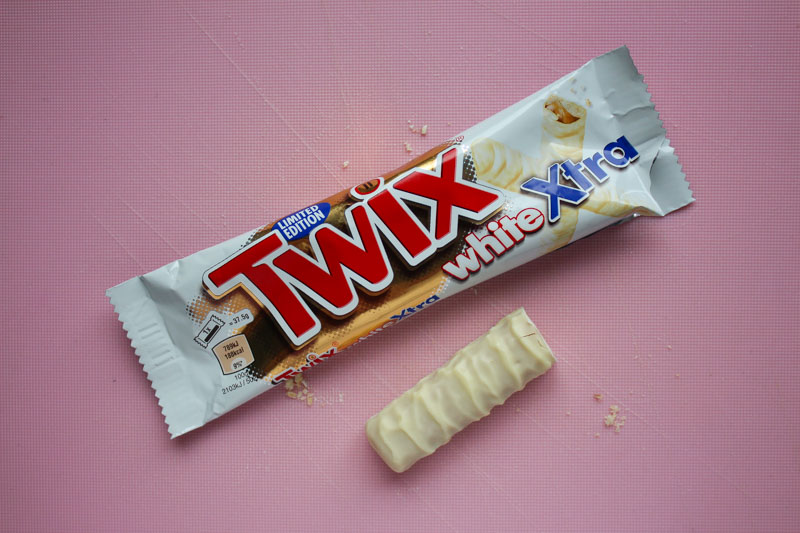 Taste Test at Ateriet
Taste Test at Ateriet is what it sounds like. We test food and drinks from all over the world and rate each product. The result is a grade that rates from 1-5 where 1 is bad and 5 is outstanding. This is also the only category at Ateriet where we might write down a product or brand. For any taste suggestions, opinions or if you have a product you want us to try contact us via email. For all Taste Tests check out the full coverage here.