U is for Udon – A-Z Food Photography Project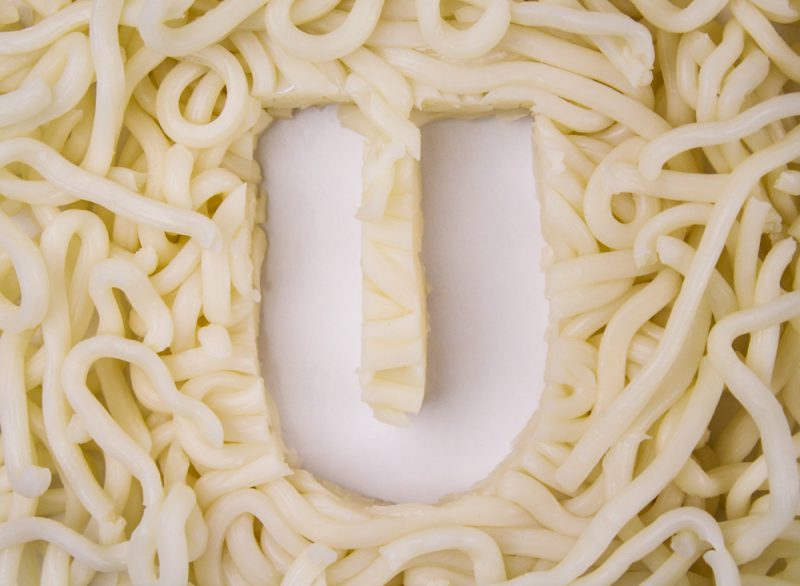 U is for Udon as the A-Z Food Photography Project slowly moves forward. Check out how things went when this letter was created.
So one of the most annoying ones yet was U is for Udon. The result was barely ok and if I would have anymore options I would probably remake this one. The problem is that there aren't very much food that start with U.
Anyway let's see how things went.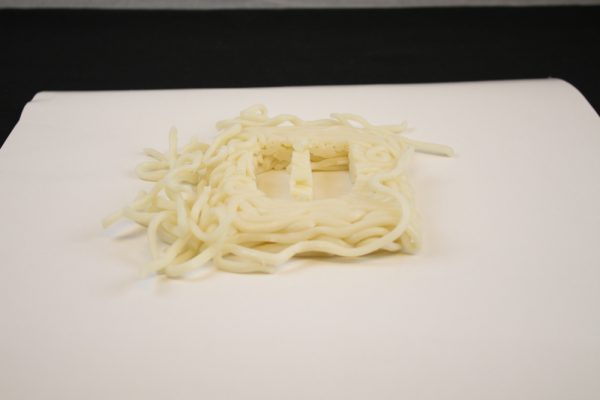 Choosing Udon
As mentioned hardly any foods start with the letter U. So after some thinking I decided to go with the Japanese Udon noodles, tasty and sort of worm looking. The noodles is bought already cooked so they are very different from most other noodles. Thick and white and not very fun to work with.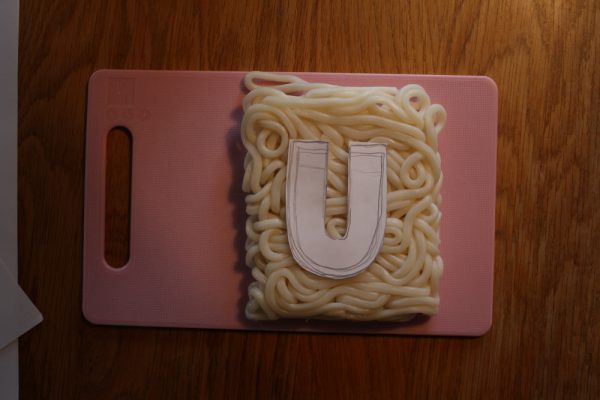 Cutting it up and creating the U
The noodles was not easy to shape. I was considering shaping in the same style as I did for the S is for Spaghetti because I really liked the result for that one but just making it again seemed to boring.
The noodles was like a square of ramen noodles when I opened it up but cooked so I decided to cut the U out of the square just as it was. Turned out to be easier said than done but after some work with a knife and a razor blade I managed to get a U out of it.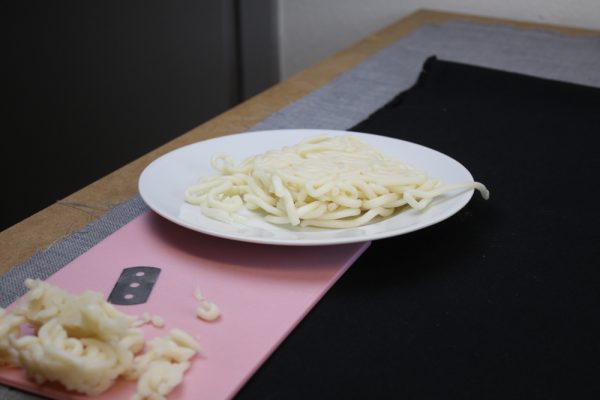 I then added some noodles on the side to mask the square shape. The result is barely ok, not up to my usual standards and I'm not really happy with it.
But since this is suppose to be a learning project I'm posting it anyway because I want to move on and finish this project soon. Hopefully I'll present something better looking for the next letter.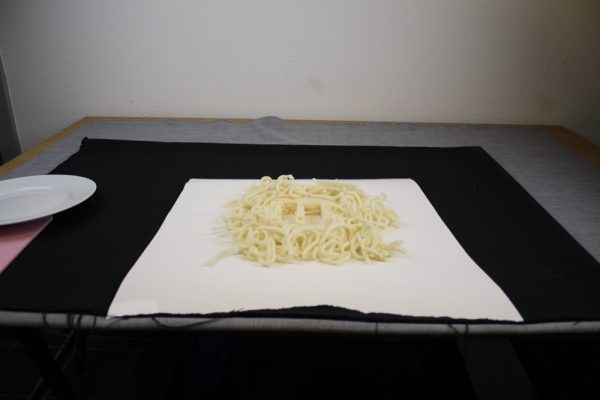 Taking the photos
For background I used a white high gloss paper, two sidelights and that was it. I have this mini studio set up in my basement and mostly use it during the dark months here in Sweden. It works ok, at least for smaller projects like this.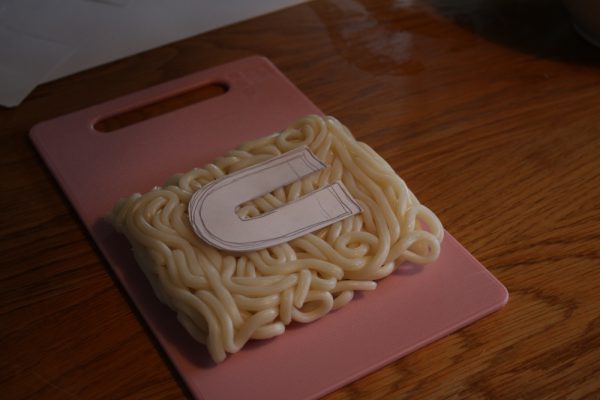 About A-Z Photography Project at Ateriet
A-Z Photography Project is a photo project here at Ateriet and at Instagram. The idea is to photograph each letter of the alphabet and let it represent one food or something edible. I am making the project for fun and to hopefully improve on my photography skills.
You can follow the project on Instagram under the tag #atozinfood where some of these photos will be published from our Instagram for Ateriet that you'll find at @AterietFood.
Feel free to share and contribute and come with critique about this project, just send us an email, leave a comment or connect on social media.