Unhealthy Food Logos for the Danish Health Authority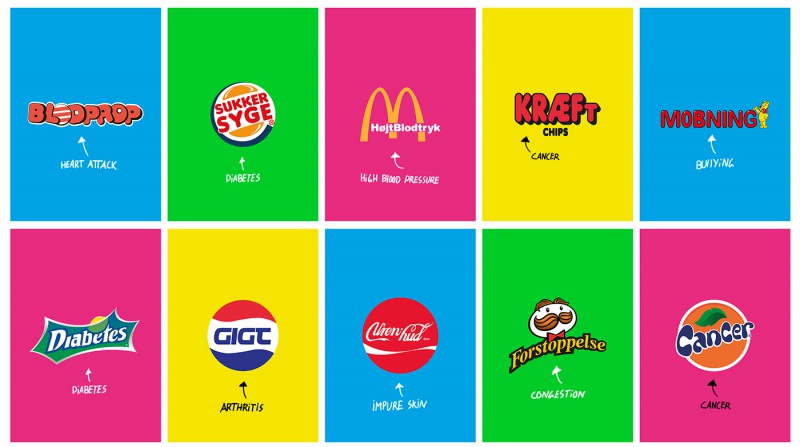 Some Danish students have made a fictional campaign using unhealthy food logos of some of the major food companies. Check them out.
Unhealthy food logos or rather food logos that have had their brand names replaced with words that represent diseases or illnesses. The idea comes from a group of Danish design students who were given the following brief;
"Make a campaign for the Danish Health Authority that creates attention at unhealthy lifestyles and obesity which is a major problem in our society".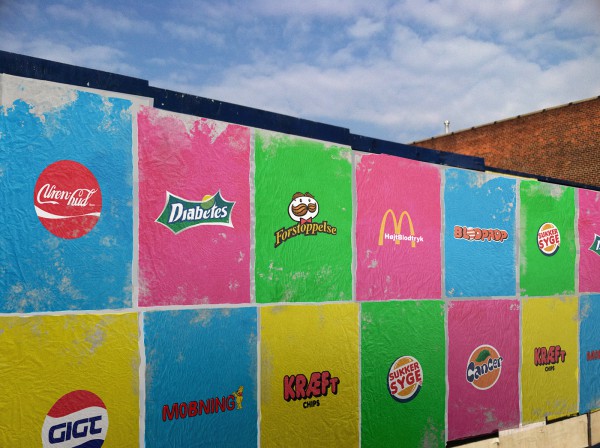 The idea they came up with is not original but still kind of funny, just simply replace the names of each brand with a disease or illness. So instead of Pringles the logo says Forstoppelse which means congestion in Danish.
The campaign is of course fictional, I doubt that the Danish Health Authority would target real brands in a campaign like this, if they would chose to go after so called bad food like this they would most likely go for the actual foods. Like a campaign against burgers or soda. Still a fun project to see and you can read more about it here.