Try Two Unique Drinks by Scandinavia's Best Bartender Josephine Sondlo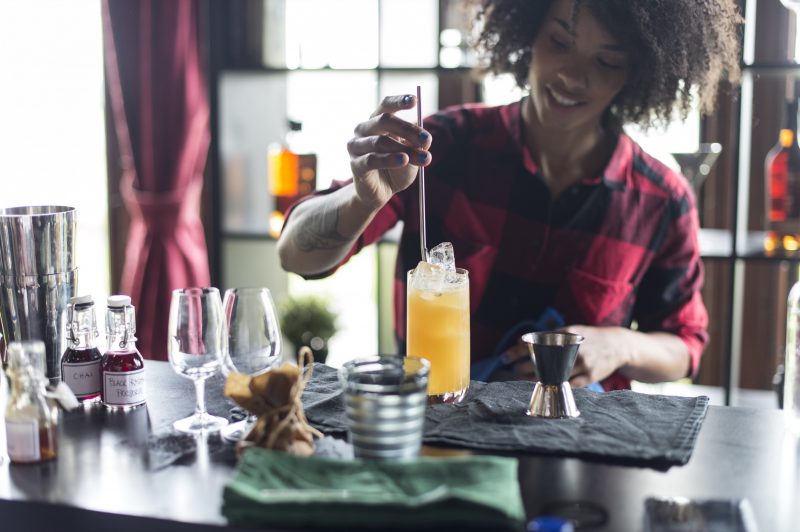 A few weeks ago bartender Josephine Sondlo of Penny & Bill in Stockholm became the best bartender in Scandinavia. By doing so she qualified for the World Class final which will be held in Mexico City in August. Luckily I've got my hands on two of her winning unique drinks and you can try them out.
Josephine Sondlo is a bartender at Penny & Bill Restaurant in Stockholm, Sweden. If that sounds familiar it could be because I featured the Chef and creative leader of Penny & Bill Henrik Norström here earlier this year.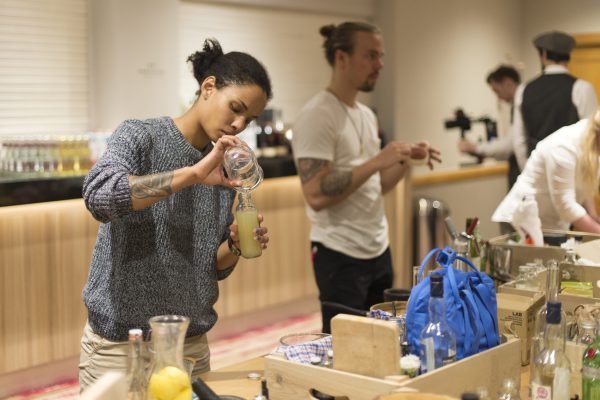 Between the 22-25 of May Josephine Sondlo represented Penny & Bill and Sweden in the Scandinavian finale of Cocktail making in Inverness, Scotland. 12 talented bartenders competed with their charm, personality and ability to create delicious and innovative drinks. In the end, Josephine Sondlo stood at the top which made her Scandinavia's best bartender and got her a ticket to compete in the World Class final which will be held in Mexico City in August.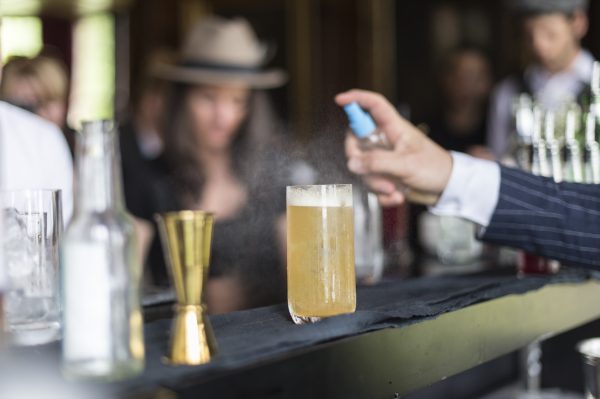 How Josephine Sondlo Won
In the competition the bartenders had to create three different drinks.
Born from the Bean – Create a homemade chocolate ganache with coffee and Zacapa rum.
Made by the Sea – create a cocktail by using Talisker Whiskey combined with ingredients found along the shoreline and forest of the Isle of Skye.
Signature Serve – create a drink that tells a story about yourself.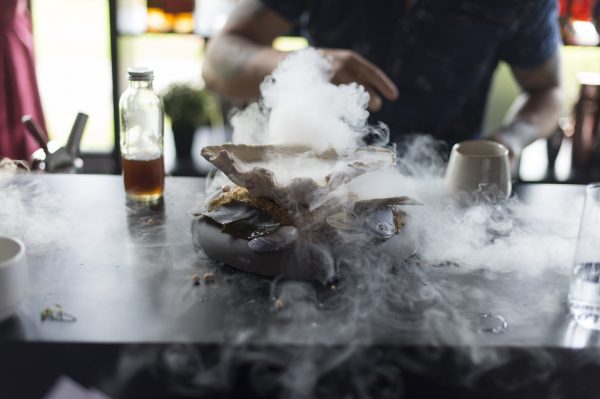 Josephine Sondlo impressed the jury in all three parts of the competition and you'll find the recipe for two of her drinks below. Here's what the whiskey ambassador and competition judge Ervin Trykowski said about her performance:
"Josephine was unbelievable in her approach and in her way of competing. Her charm was in her humble and almost embarrassed way but also in her amazing cocktails that made you want more every time. Her Made by the Sea cocktail was if you ask me the best drink in the entire competition".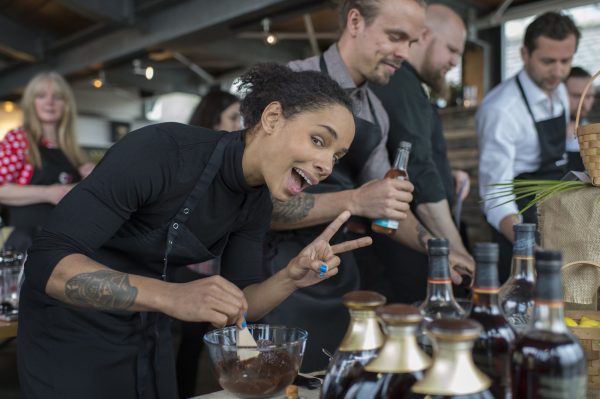 Here's what Josephine Sondlo said after she was declared as the best in Scandinavia.
"I have a feeling in my body that can't be compared to anything I felt before. This is by far the biggest thing in my career this far. I'm shocked of course but at the same time, I prepared extremely well before the competition. I'm happy, confused and a little bit stressed because I know that the real hard work starts now. I'm already in the process of planning what drinks to serve at the World Class finals in August".
Below you'll find the recipes for two of Josephine Sondlo's winning cocktails and naturally, we are hoping that Josephine brings home the gold in August as well. If you want to check out more drink recipes besides these two great ones I have a full range of all sorts of cocktails here.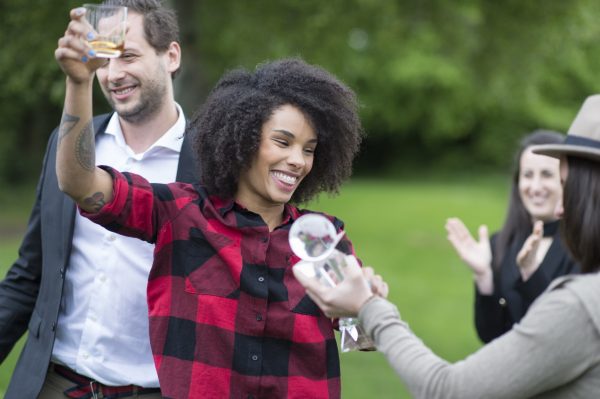 Made by The Sea Cocktail by Josephine Sondlo
40 ml Talisker 10
20 ml Oloroso Sherry
30 ml Lime juice
25 ml Seaweed & Oloroso rock candy
10 ml carbonated seawater (Skye soda)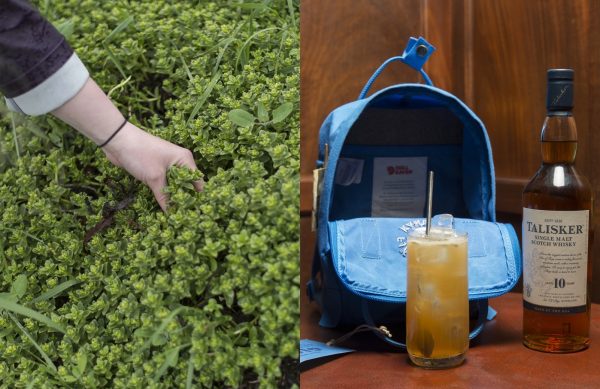 Signature Serve by Josephine Sondlo
40 ml Bulleit Rye
20 ml Lemon juice
20 ml Averna
10 ml Chai Port
10 ml Dubonnet Rouge
25 ml Black Raspberry preserve
2 dash Cynar & Vanilla bitters – blend
5 ml yellow chartreuse
5 ml Zacapa edición Negra. Raspberry and saffron powder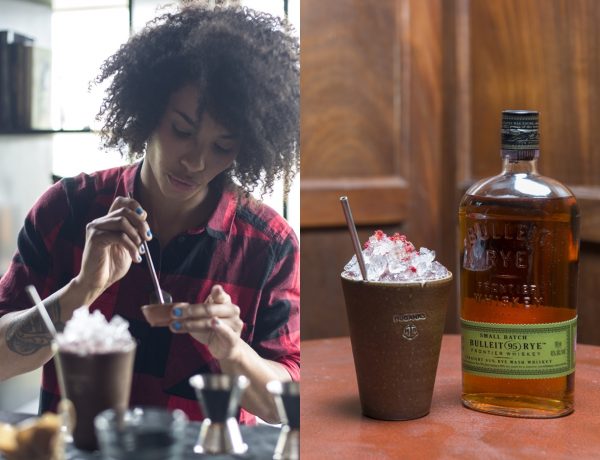 About Diageo World Class
Diageo World Class is the world's biggest and most prestigious bartending competition. 15000 bartenders from 57 different countries have been trained in the competition since it started eight years ago.
In the competition all bartenders are tested on their knowledge in mixology and ability to create an exceptional cocktail experience and thereby taking the core of bartending to new levels.