This Agency Created 20 Unique Wine Bottles To Wish Clients a Merry Christmas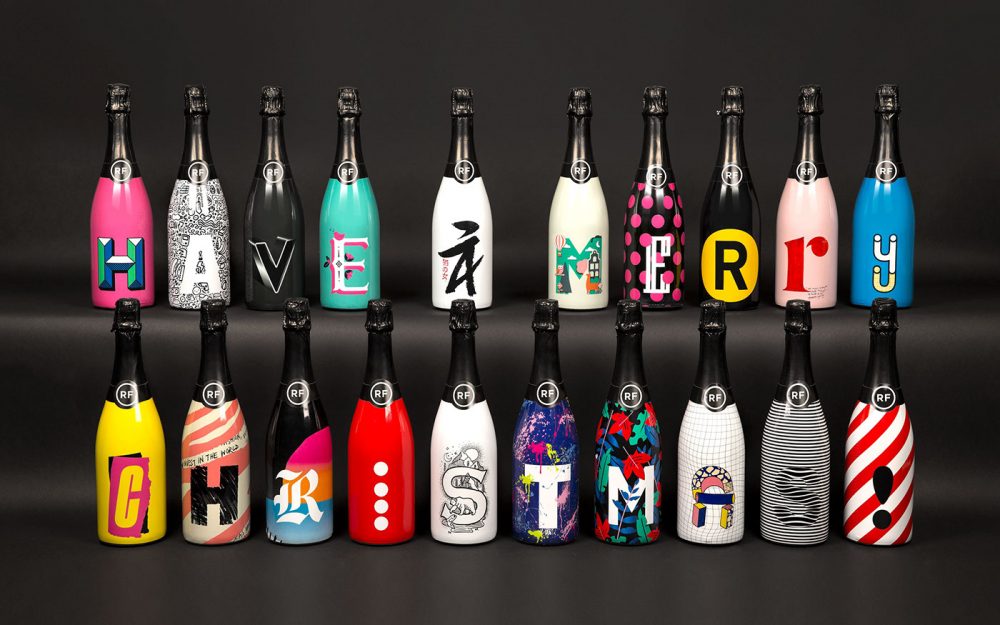 Some branding agencies go further than others. This year Robot Food made 20 Unique Wine Bottles to give away to friends and clients to wish them a Merry Christmas.
It's always nice to get a present for Christmas. Maybe from a co-worker, an employer or a client. The agency Robot Food thinks so too, but instead of going out and buying a few boxes of chocolate they set their team on designing wine bottles instead. 20 unique wine bottles to be exact.
Once the bottles were designed and lined up next to each other it spelled "Have a Merry Christmas!" And it looked great.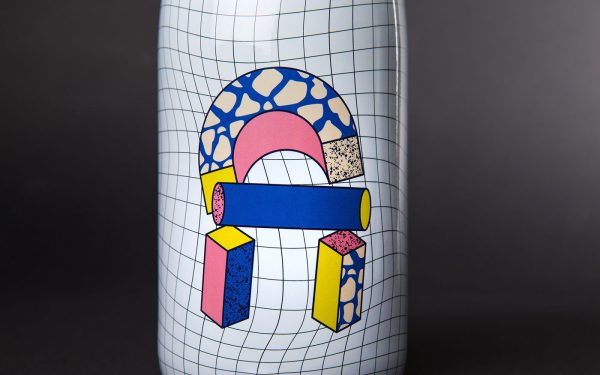 I love this idea and almost wished I was a client of Robot Food just to get my hands on a set of these bottles. Each one looks great and comes with their own unique style. On the backside of each bottle, they also wrote out who designed it and an explanation of how each and every member of their team contribute and together they are stronger. Great branding, a great idea and perfectly executed.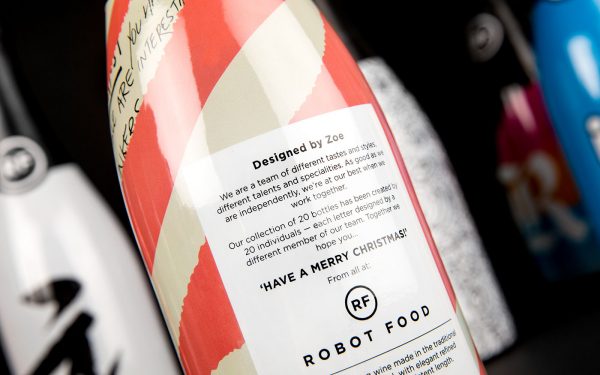 The Unique Wine Bottles
The bottles themselves are standard sparkling wine bottles. The top is covered with black foil and Robot Food added their RF logo on the side. The bottom part of the bottle is all different.
Most of them are quite simple in the design. Lots of colors and a letter that forms the message. My personal favorites are the H and the I bottle but as you can see they all look great.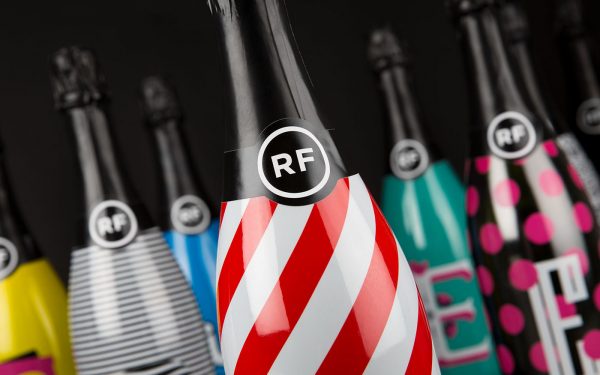 If Robot Food sounds familiar it could be because I featured one of their previous projects here before. With the pace they are keeping and projects on the way I'm sure it won't take long before it is time to see more of their work.
For more great food packaging check out my full coverage here.