Utopick Chocolate Packaging Made To Look Great with One Simple Twist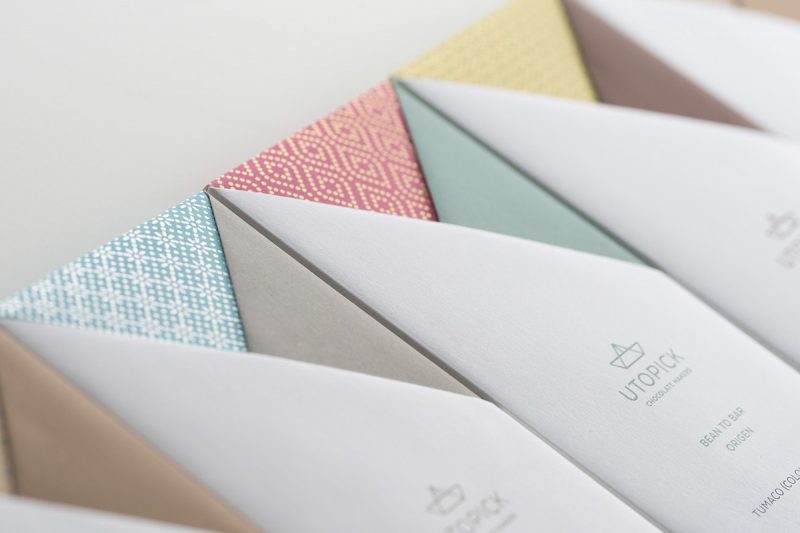 How do you make a chocolate packaging stand out? Utopick chocolates made their chocolate packaging look great with one simple twist. Let's check it out.
There are many ways of making a chocolate packaging stand out. You can add some great looking design on a regular packaging. Change the shape or form of the chocolate. Make round chocolate instead of the regular rectangular ones. For a whole bunch of creative chocolate packaging just have a look here.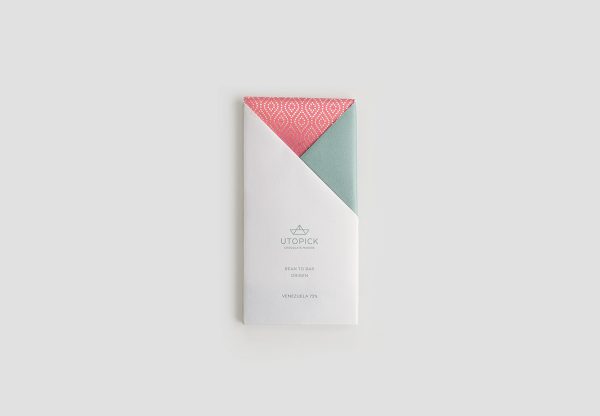 Utopick chocolates made their chocolate packaging stand out with one simple twist. The wrapped the paper differently. That's about it really. Of course, the rest needs to look great as well but if we boil it down to one thing. The folding of the wrapper is what makes this look great.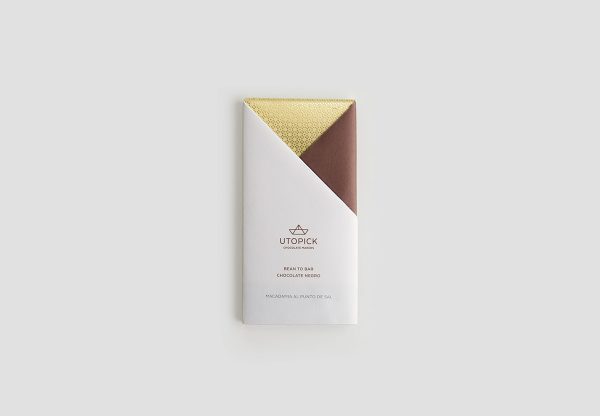 The Utopick Chocolate Packaging
The packaging design is created by Lavernia & Cienfuegos from Valencia in Spain. They were given the project from Paco Llopis, the master chocolatier behind Utopick. He wanted them to create a new design and unique packaging that communicates who he is and what he does. On top of that, he brought a symbol, a ship that represents the spirit of adventure and represents the voyage that the cocoa beans need to take to most of us.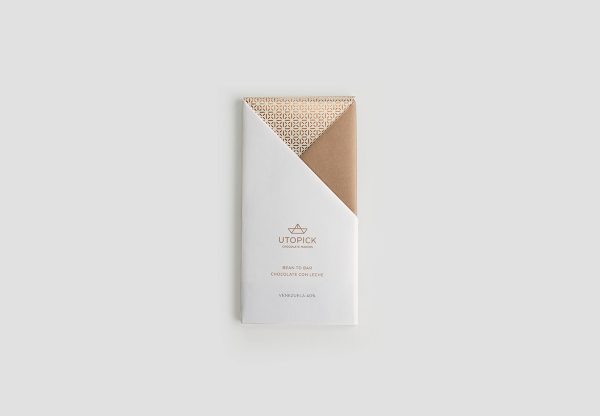 So for the design, they came up with the special way of folding the paper around the chocolate to make it look like an origami boat. The perfect representation of the journey. Since the chocolate is wrapped by hand this type of solution was possible. That might not have been the case with a bigger brand. So big isn't always that great.
As you can see the result is great. Each part of the wrapped paper that represents the origami boat has its own pattern and color which compliments each other making this a great chocolate packaging design.
For more great chocolate packaging check out my full coverage here.