V is for Vanilla – A-Z Food Photography Project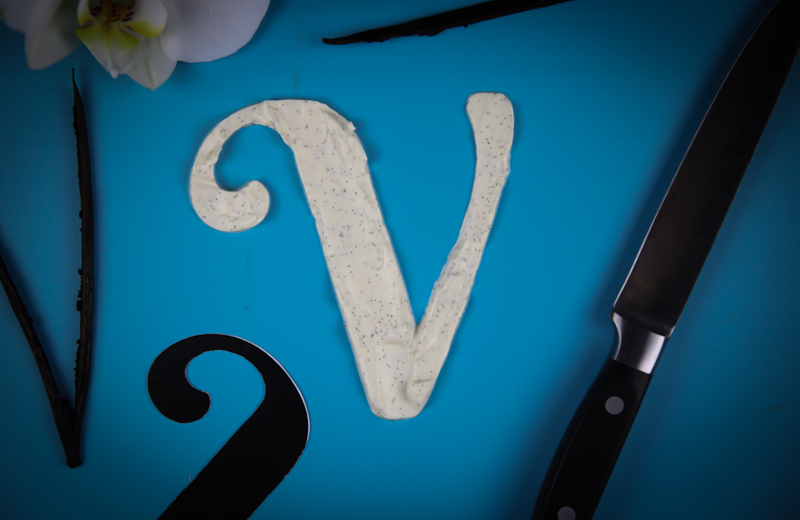 My A-Z Food Photography slowly keeps coming to its end. It's time for V is for Vanilla, take a look.
V is for Vanilla. As it turns out there aren't that many foods that seem to start with V. That turned out to be a challenge for this letter. I had my hopes on photographing vinaigrette but that wasn't so easy. At least not if you need to shape it into a V.
If I would have allowed myself to cheat in Photoshop it would have been easy of course but this project is about creating all the letters without cheats so after a few tries I had to give up on the vinaigrette.
Instead I did V is for Vanilla.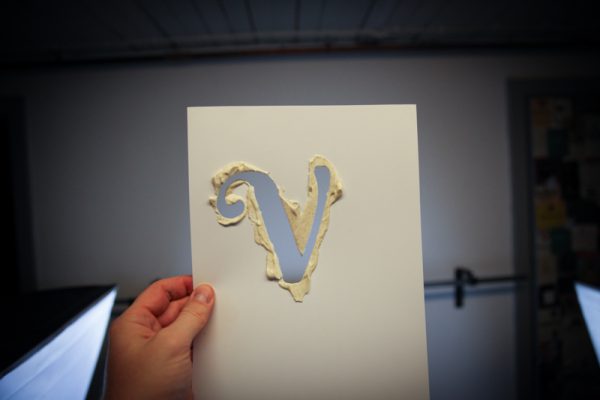 How the letter was made
I could have just split a vanilla bean in half and I would have had a V but that would have been to easy. Instead I scraped out the vanilla out of the bean and combined it with some creme fraiche. That way I could show the black dots of the vanilla.
To create the letter I printed a V on thick photo paper and then cut out the V with a razorblade. Once I had the template all I had to do was fill it with the vanilla creme fraiche.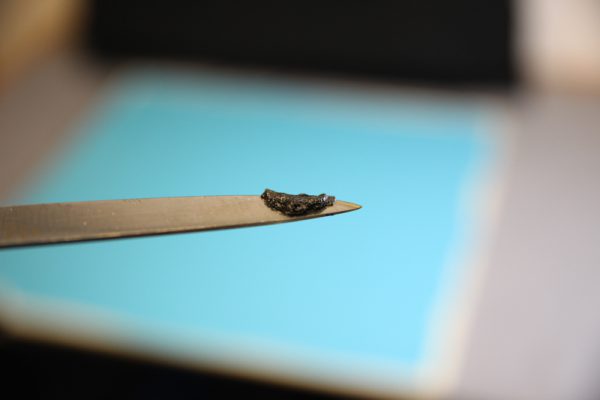 I used a blue background because I was time for some color, there have been a little too much black and white lately.
Just a white V on blue background got a little bit boring so I added some props around the V. An orchid flower that is not really vanilla but it is similar to the real vanilla orchid flower. The leftover bean, a knife and the template and the photo was completed.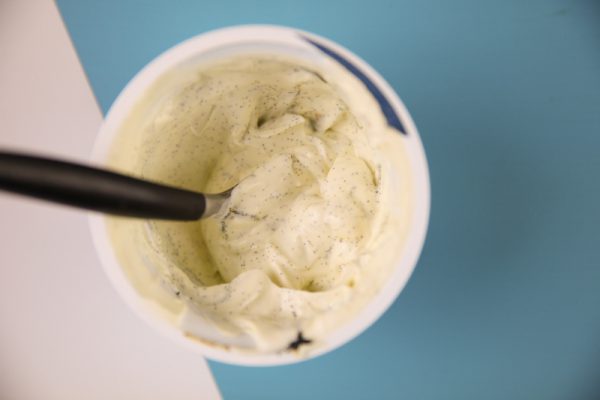 How the photo was taken
Nothing new here. The photo is taken from above and the camera was handheld. The light comes from two softboxes aimed from each side.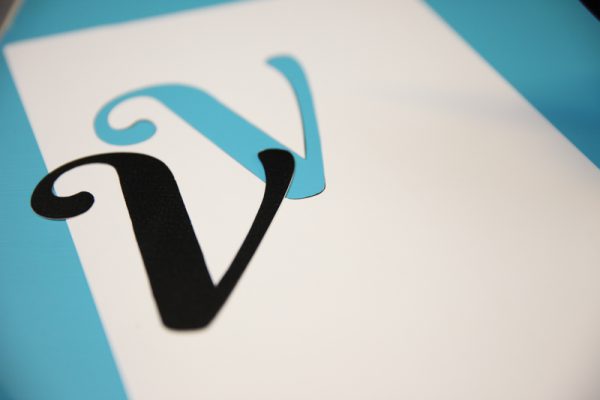 About A-Z Photography Project at Ateriet
A-Z Photography Project is a photo project here at Ateriet and at Instagram. The idea is to photograph each letter of the alphabet and let it represent one food or something edible. I am making the project for fun and to hopefully improve on my photography skills.
You can follow the project on Instagram under the tag #atozinfood where some of these photos will be published from our Instagram for Ateriet that you'll find at @AterietFood.
Feel free to share and contribute and come with critique about this project, just send us an email, leave a comment or connect on social media.