The New Vans Food Shoes are Awesome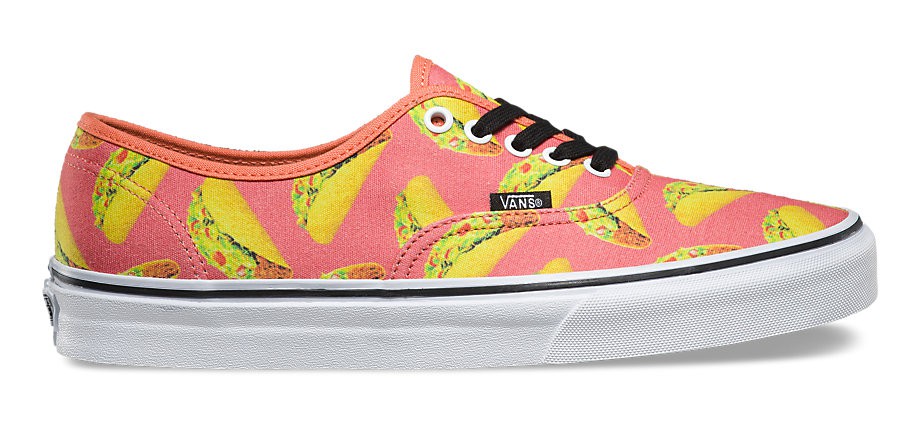 It's the second time this week we are using the word awesome in a post here at Ateriet. Sorry but it can't be helped, just check out these new Vans Food Shoes, they are truly awesome.
This range of food printed designs on the New Vans Food Shoes will sell out in minutes, at least if I have the chance to get some. This is like a dream come true, one of the most classic skating shoes with some of the most beloved food items you can get.
Just hear this, Vans with Fries, Vans with Macarons, Vans with Tacos, Vans with Cupcakes, Vans with Burgers, Vans with Pizza and finally Vans with Donuts.
The line of shoes is called Late Night Authentic and is available at Vans.com, go shop right now.
This superb range of shoes makes us think of another range of shoes that we've shown here before, remember the Converse with Andy Warhols Campbell Soup design printed on it? No, check that out here.
And all our skateboard and food fans, you should check out our list of food themed skateboards.