Varg Veum Aquavit – A Shot for lovers of Nordic Crime
Varg Veum is a Norwegian crime novel series written by Gunnar Staalesen, now the famous character has been given his very own spirit, the Varg Veum Aquavit. Check it out.
The Varg Veum aquavit is an interesting concept and product. It's not rare to see products from books and movies but that mostly goes with action movies and all those animated films mostly aimed at children. There its natural to sell at least as much stuff as it is getting people in the seats for the actual movie.
This is sort of the same thing but for an adult audience, since the product is a Norwegian aquavit named after the character Varg Veum himself, thus we get the Varg Veum Aquavit.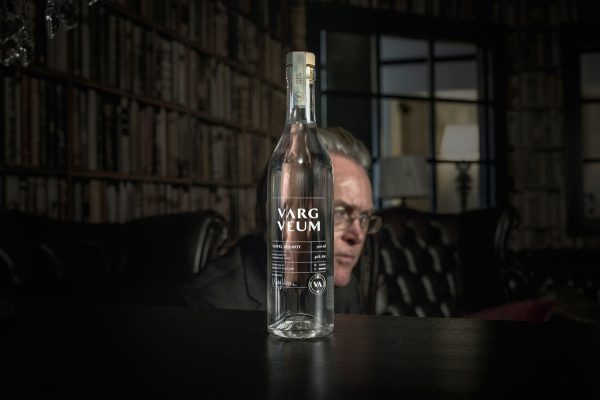 The Varg Veum Aquavit
Norwegian agency Kind has developed the brand and design in collaboration with the creator of Varg Veum Gunnar Staalesen. Since the private detective Varg is an aquavit lover the choice of product to be launched was clear from the start.
The novels have been translated to seventeen languages so this product is aimed at the European market and with a unique product that fits the Nordic crime genre perfectly I see no reasons why this shouldn't have what it takes to become successful.
Besides all that the packaging looks great as well, let's check it out.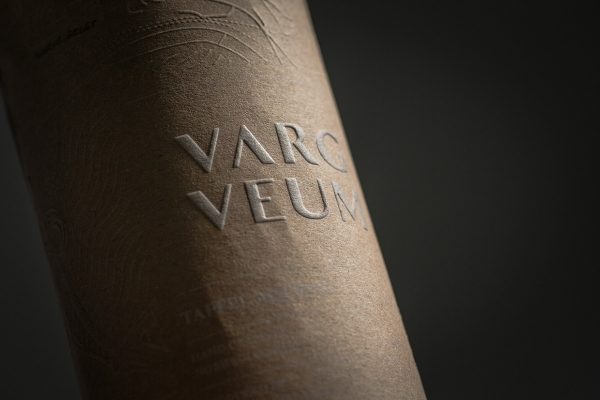 Varg Veum Aquavit Packaging
A clear glass bottle with white print on the bottle, minimalistic and very Nordic in my opinion. Each bottle is wrapped in a brown paper with the same logo on, a design feature that I put my attention to before.
If you take a close look at the paper used for wrapping the aquavit you'll find the silhouette of Bergen, the Norwegian city where the Varg Veum novels take place and small handwritten notes. Written by Varg Veum while trying to put together a case.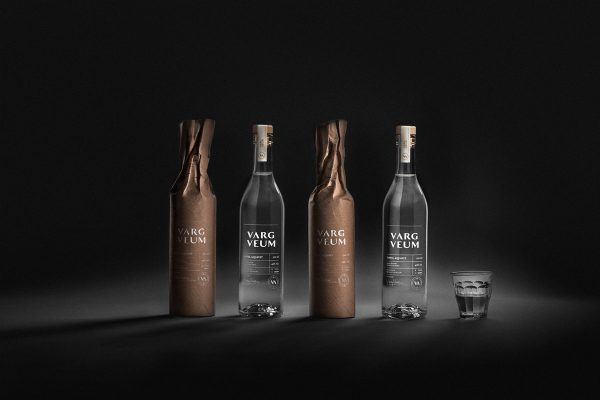 To sum things up this is a great product, beautifully designed and one that fits the character perfectly. Great work by Kind. Here's what Varg Veum creator Gunnar Staalesen said about the process.
'When the makers of Varg Veum Aquavit, Oss Craft Distillery, introduced me to the branding agency Kind, who are responsible for the design and marketing of the product, it was a completely new name to me. It proved to be an acquaintance well worth making.
'It is a demanding job to design a product like this and launch it in a market where there are many competitors, while at the same time incorporating the profile and the background of an iconic figure like Varg Veum.
'Kind have done this job to perfection. They have found an elegantly shaped bottle with a simple, but modern, design. But it stands out from all the other brands because they have wrapped the bottle in brown paper, just like the paper bags alcoholics use to camouflage their bottles when drinking on the street.
'I raise my little glass with a wolf's paw on the side and, like Varg Veum, say: 'Skål!' says Gunnar Staalesen.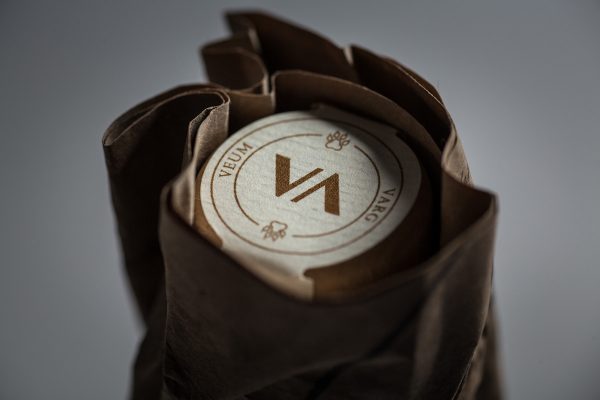 More about Aquavit
Aquavit is something that I enjoy myself, if you want to learn more about it and how to make your own do check out my full post on that here.
The Varm Veum Aquavit is not the only great looking aquavit either, check out a full collection here.