Vegan Chocolate Packaging for ACH Chocolate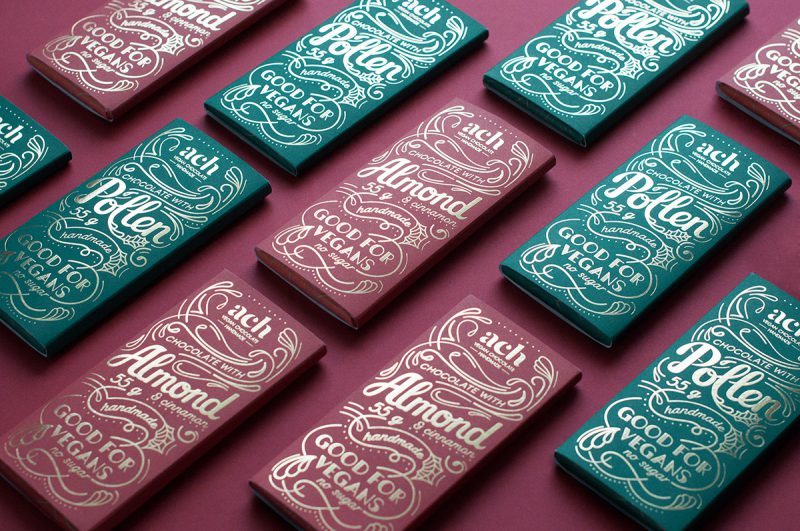 Golden typography matched with great colors make the Vegan Chocolate Packaging for ACH Chocolate great, check it out.
Ach Chocolate is a Vegan Chocolate from Lithuania that each year comes out with a limited edition packaging. I realise that my headline is a little bit confusing, I'm sure the packaging is vegan as well but I was referring to the chocolate inside.
Now I don't really understand why it has to be marketed as vegan since most non-milk chocolates already are vegan but who cares. I'm really showing this chocolate because it looks good.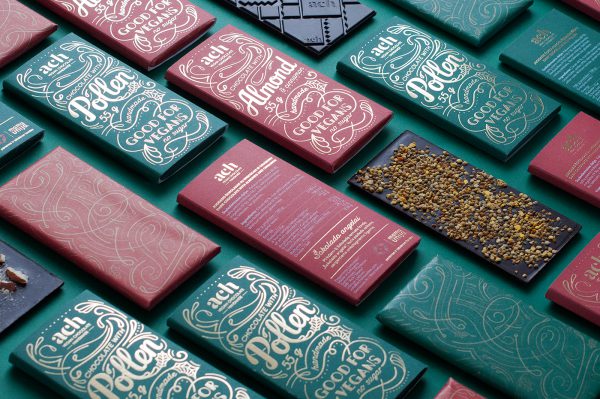 The ACH chocolate limited edition comes in two varieties. A dark green packaging for the Pollen chocolate and a dark red for the Almond and Cinnamon flavor.
Both packagings has the standard shape for chocolate. Besides the colors there is bold writing on the front of each packaging in gold. The chocolate is released around Christmas so the dark and red colors work great with the season without being too Christmassy.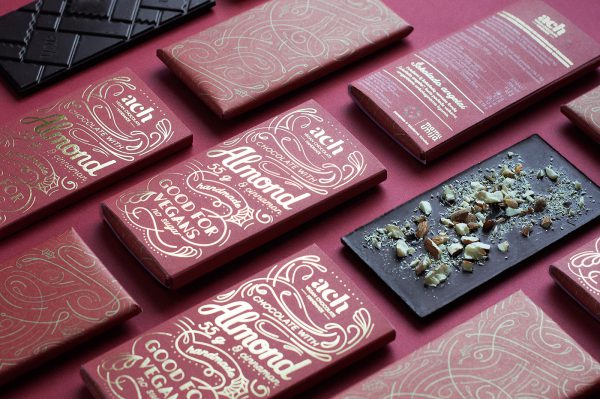 I also like the pattern of the actual chocolate bar, by making the shape just a little bit different it stands out so much more. Great work by designer Gintare Ribikauskaite who is behind the design.