Vegetarian BBQ Sauce Will Make Pigs Happy And It Looks Great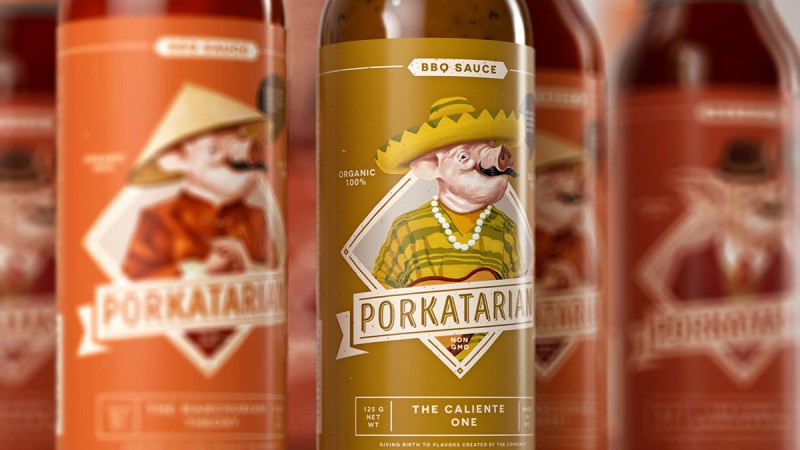 The Porkatarian vegetarian BBQ Sauce is not only vegetarian in itself. It is created to be used with grilled vegetables and it comes with some killer design, check it out.
This brand of vegetarian BBQ sauce is called Porkatarian. It is something so unusual as a BBQ sauce made to be used with the vegetarian BBQ fans. Well the sauces work great with grilled fish as well but we should definitely keep them away from the pork.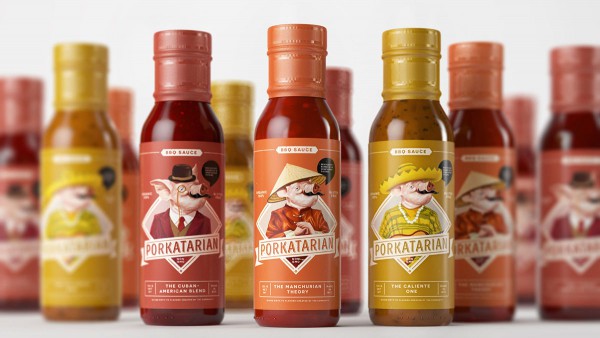 This is a great idea and now when I see it I find it kind of strange that someone haven't done this before. With that I mean marketed a vegetarian BBQ sauce at the non meat eaters. That the sauce in itself is vegetarian is not very special. That is already true for most sauces. The clever thing is to market them at the ones who stay away from the meat.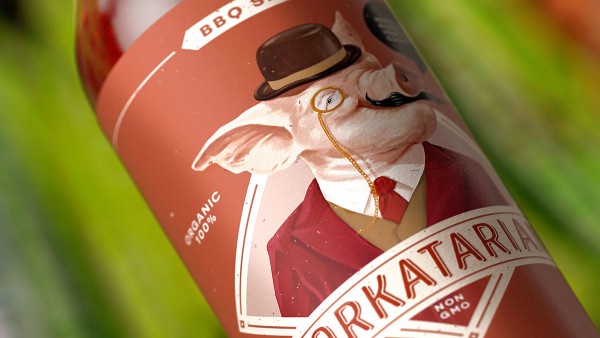 So what about the sauce
The Porkatarian come in three different flavors. The Cuban American Blend, The Manchurian Theory and The Caliente. The sauces are made in Brooklyn, New York and are all 100% organic. As mentioned the sauces are aimed at non pork eaters but the makers urges us to use it whenever we can.
I have to admit that I haven't got the chance to taste any of these sauces but with a little luck they taste as good as they look. If you they will be delicious.
The Packaging Design
The packaging design is what made me notice these sauces. Each one comes with a pig dressed different for each flavor. The Cuban American is looking fancy with a three-piece suite and a monocle and hat. The Manchurian Theory is going the Chinese way with the iconic Chinese hat. The Caliente is going for Mexico with a Sombrero and a Poncho.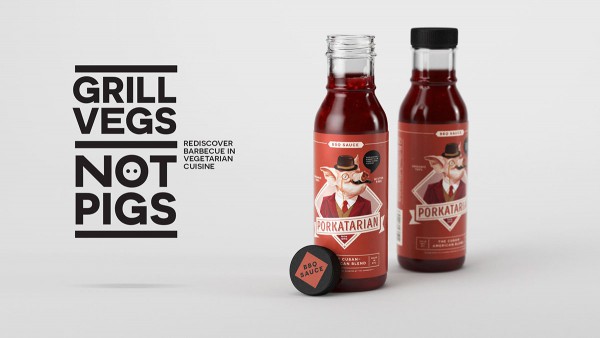 Pigs in packaging design is not something new but then it usually means the pig is the product. This one has got some charming pigs that won't be eaten. So it's no surprise that they look happy.
If you think the vegetarian BBQ sauce looks familiar it could be because I featured it in our Hot Sauce Packaging list here. For more on the project head over here. For more on the Porkatarian check out the website here.