The Vegetarian Butcher Redesign Makes it Look Like Meat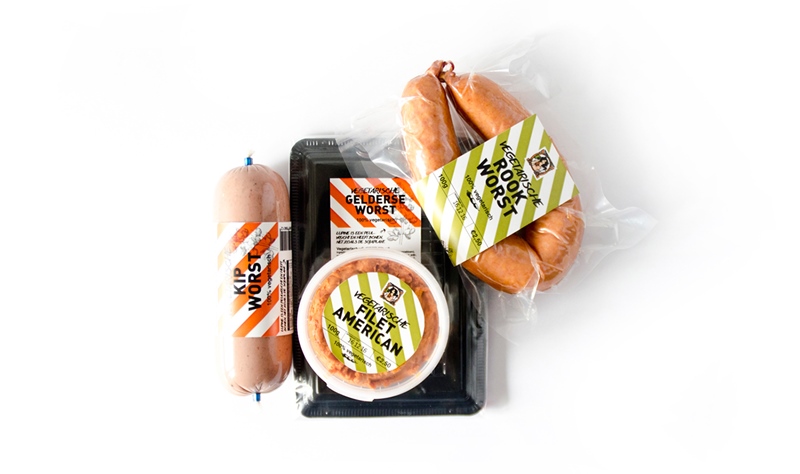 The Vegetarian Butcher Redesign have made their packaging to look as close to meat as possible.
It's not that common to see a vegetarian range of products really try to look as close to meat as possible. Sure there are all those fake hot dogs and burgers but they often try to point out that this stuff is vegetarian.
The Vegetarian Butcher Redesign makes it look as much as meat as possible. Besides from the name of the brand almost everything about this packaging and product looks like meat.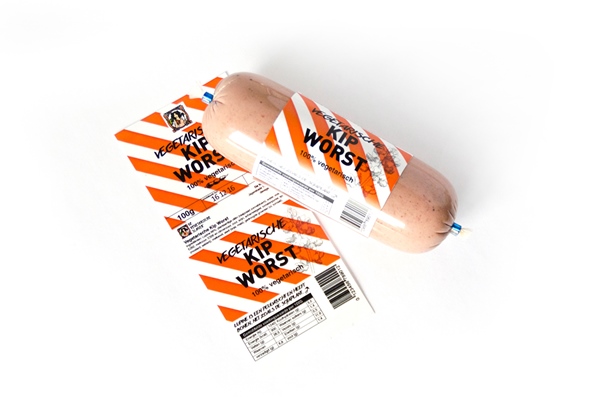 About The Design
The design is made by Laura Voet. She took the orange striped apron which the woman in the logo is wearing and used the same stripes and colors for the design. She also added the green color to communicate the vegetable content of the products.
Luckily she decided to keep the transparent vacuum bags. They work great as a packaging material and it reminds us all of meat packaging. As a bonus there are no secrets to what is inside the packaging. It's vegetables looking like meat.