Amazing Vegetarian Packaging and Branding for Reina Semilla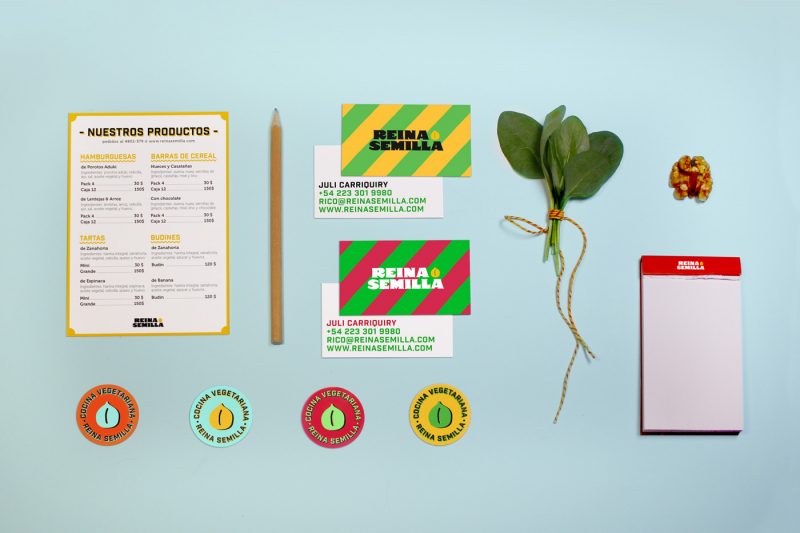 This amazing set of vegetarian packaging design and branding is for the catering company Reina Semilla in Buenos Aires, take a look.
This vegetarian packaging and branding is made for the Argentinian catering company Reina Semilla. Naturally is is not a vegetarian packaging but packaging for a vegetarian catering company I'm talking about.
The concept is that Reina Semilla provides healthy, tasty and simple meals for all of those in Buenos Aires who simply haven't got the time to make it themselves. All products are organic and locally grown. But that is not at all what I care about. What I love about this is the packaging and branding. Let's take a closer look at some of it.
Vegetarian Packaging and Branding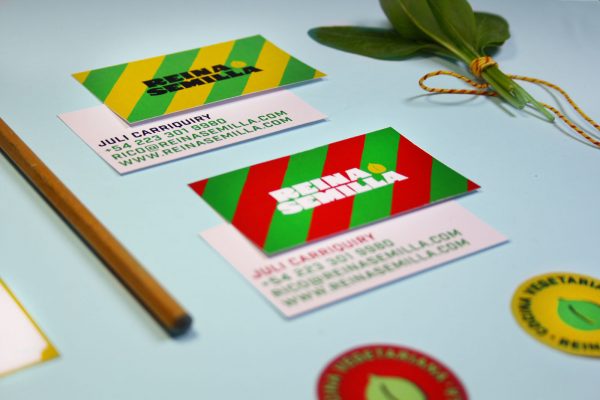 This is the main part of the packaging and branding. The base colors are green, red and yellow. The horizontal lines as you can see here on the business cards is found in several places in the rest of the design. It looks clean and makes me think of South America. Thanks to the colors it also stands out in a good way.
Bread Packaging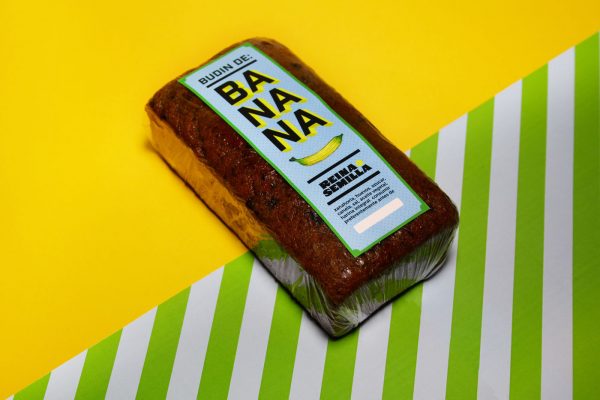 Here is a packaging for a banana bread sold by Reina Semilla. Nothing fancy about it, just functional. As simple plastic wrapping. What makes it good is the typography, colors and design of the label. Since the company works in catering it can't really come up with their own way of packaging their products, that would simply cost too much. Instead they just made sure their label on the bread looks better than most.
Vegetarian Hamburger Packaging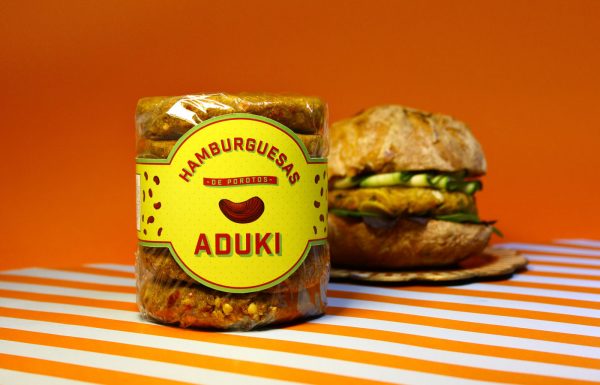 As you can see the same idea is used for this vegetarian hamburger. Plenty of color, fun typography and a nice illustration of an aduki bean which I guess is the main ingredient in this burger.
Vegetarian Pizza Packaging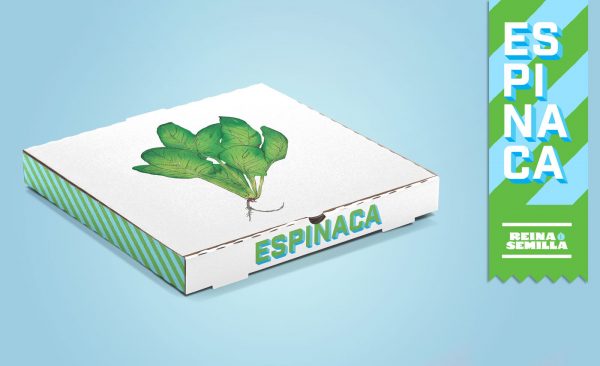 This one is my personal favorite. It's for one of the vegetarian pizzas they offer. A white standard pizza box. By adding the lines on the side and using the same typography as in the other products it connects good with the brand. The spinach illustration on the top is perfect. You just want to always be carrying one of these right?
Cereal Bar Packaging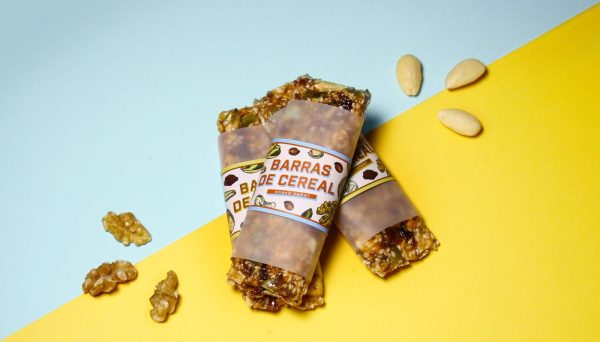 Here is the packaging for a cereal bar. It's not fully functional since the cereal bar is not fully packaged but for a catering product it will still work. Just a simple wrapper with illustrations of different types of nuts. Looks great.
Branding Products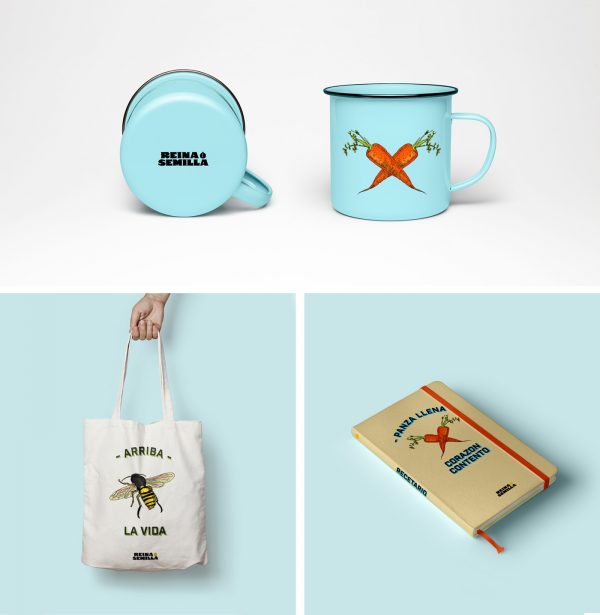 As a bonus they also created a few branding products. On their own they looks great and I would love to have a few of each one. What I don't like is that I think the design for these is a bit too far away from the original designs. Can you really understand that the blue cup with carrots on the side is for the same company who supplied you with that cereal bar? I think chances are you can't which kind of takes away the point of a branding product.
All in all great work, you can read more about the design here.