Vermouth Packaging Design That Stands Out for Morini Vermouth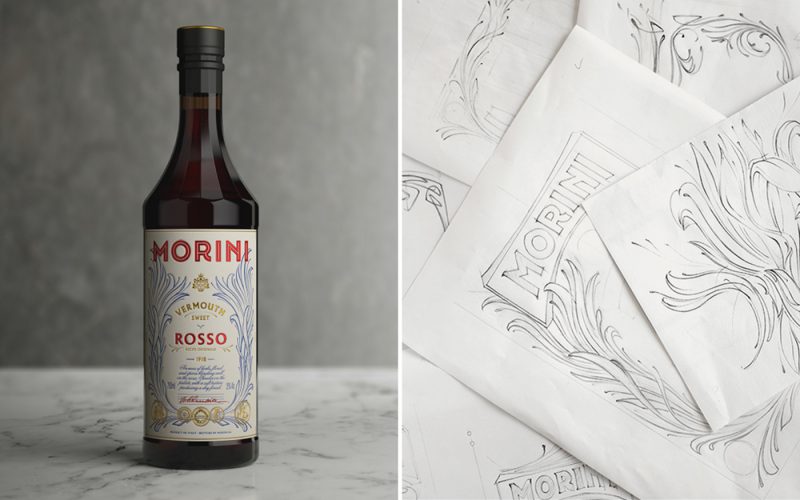 Check out the Vermouth Packaging Design for Morini Vermouth, elegant, very Italian and simply beautiful.
For some reason Vermouth packaging design almost always look good. It's something about the Italian heritage that comes into play that just makes it look great.
This new packaging design for Morini Vermouth is right up there at the top with a few others. The design is really not that unique or special. Most Vermouths look similar to this one but with some great details this one just looks a little bit better.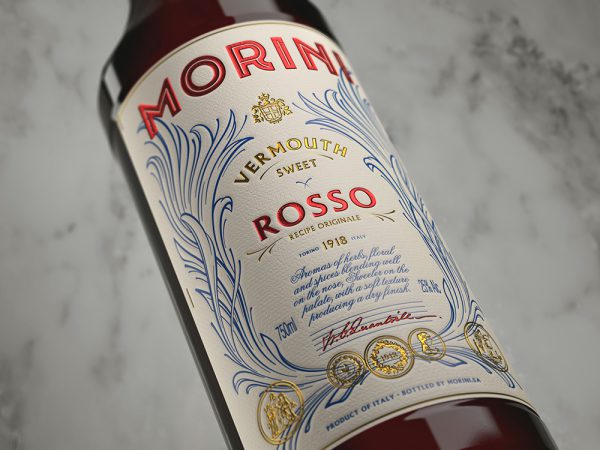 About The Morini Vermouth Packaging Design
First of all, look at the bottle. In a discreet way it looks great. The bottom part is round just like any other bottle. The neck of the bottle is what stands out. It sort of looks like the food of a crystal glass. It makes the whole bottle look elegant without overpowering the design.
The graphic design is made by Pep Bernat Vizcaya and is clean by Vermouth standards. That means that there is still plenty of elements on the label but it's slightly more modern and elegant.
The Morini name is made with a great type and the blue leaves that is printed on each side of the label make it look elegant. The also has a matte finish which is not very common if you look at the standard Vermouth bottles.
Simply great work. If I would be searching for a new bottle of Vermouth and find this one, it would be coming home with me.