Vintage Orangina Posters by Bernard Villemot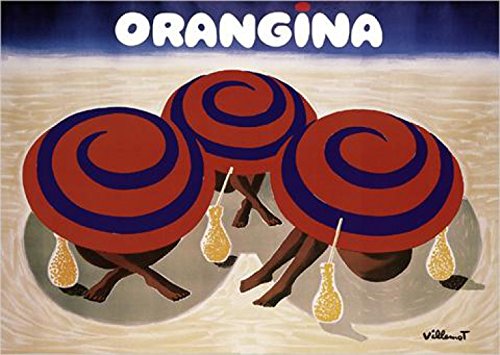 For some artful inspiration I put together a collection of amazing vintage Orangina posters made by the French artist Bernard Villemot, check them out.
The French graphic artist Bernard Villemot created these now vintage Orangina posters. Bernard was known for his graphic art for a number of well know companies like Perrier, Air France, The Red Cross and Bally Shoes. But he became the most known for his poster art for Orangina which I put together a collection here for all of us to enjoy.
Bernard Villemont passed away in 1989 and even since his work have been searched for by collectors all over the world. But since great vintage art like this never seems to go out of style so I did add some links under each poster if you want some Orangina stuff hanging on your wall. These are all new reproductions of course but that will not make them look any worse.
Orangina is a citrus soft drink that was invented in France, it was first sold in French Algeria in 1935. Orangina is popular in most of Europe and the Northern parts of Africa. It can be found but are not very popular in the US.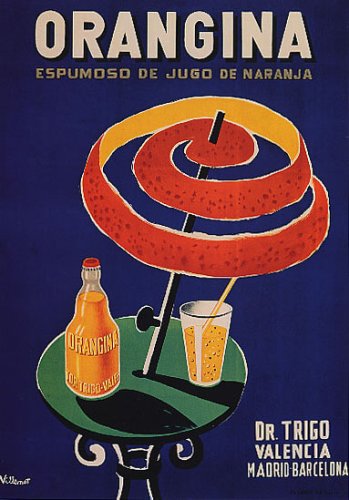 Espumoso de jugo de naranja. I love how he used the orange twist as an umbrella in this design. The same design detail is used in most of the design in different ways. Get yours here.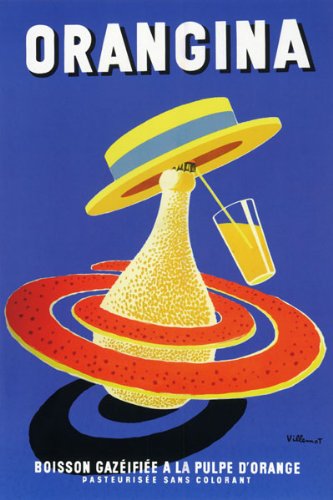 Another classic Orangina poster, Head here to buy your own.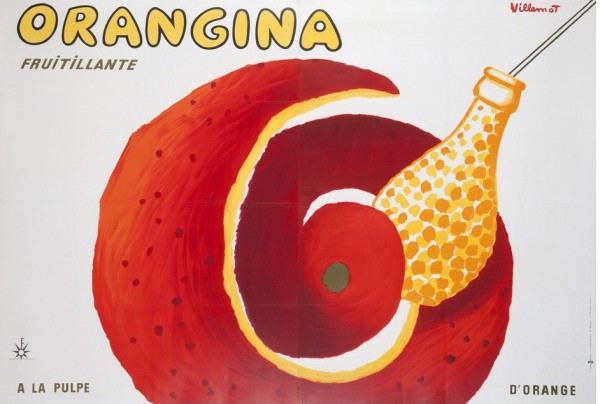 Another great design. Get it here.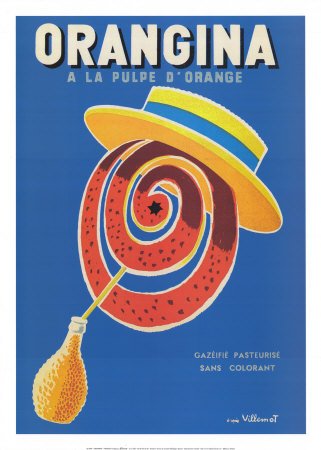 Here's another one with that twist and the hat again. Available here.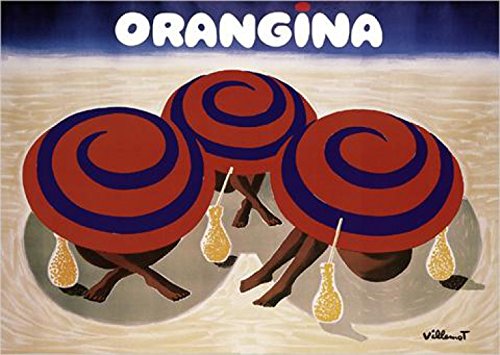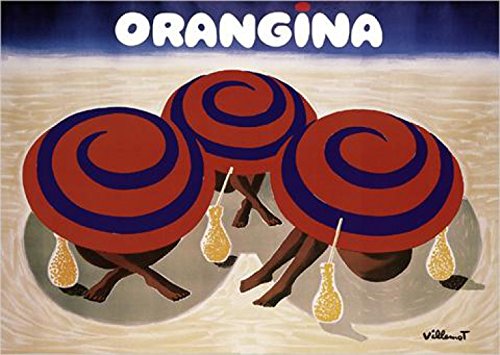 And we end this small collection of vintage Orangina posters with this one. If you're looking for some good looking stuff to hang on your wall it's available here.