Vintage Patterns Makes Doisy & Dam Chocolate Packaging Look Great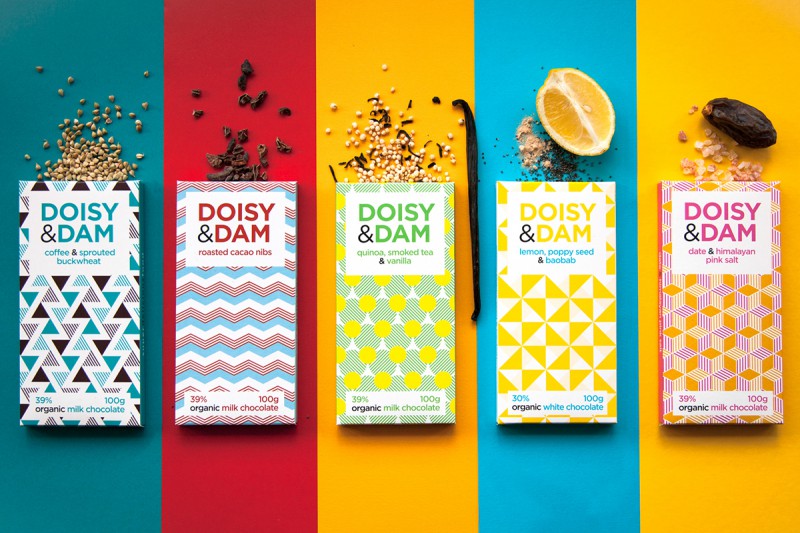 Check out the chocolate packaging for Doisy & Dam chocolate. With inspiration from Vintage patterns they created a range of chocolates that will stand out among the rest.
Doisy & Dam took inspiration from vintage patterns when they created their new chocolate packaging. This range of organic chocolate from Doisy & Dam was released last year but since I didn't cover it back then I'm now showing it off. It doesn't really matter that this has been out for a while anyway, it looks just as good now.
The chocolate packaging design is made by Shut Up Studio. As a starting point to what they should go for Doisy & Dam sent over piles of ideas, all with plenty of color, geometric shapes and abstract paintings.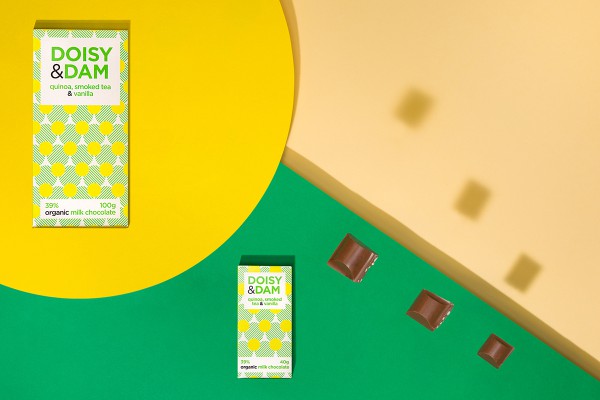 Shut Up Studio took all those ideas and created vintage patterns, or at least inspired by vintage shapes. To me these patterns look like something you could see in any film set in the 1970's.
The design was created with the original range of chocolate from Doisy & Dam in mind. There pastel colors and stars is the base of the design. The new design is just new enough and returning customers should easily be able to find it in stores. Great job.
Keep scrolling for plenty of more photos of the design and then head over here to see my full coverage of great chocolate packaging.