Vintage Style Wine Bottles With Beautiful Portraits of Women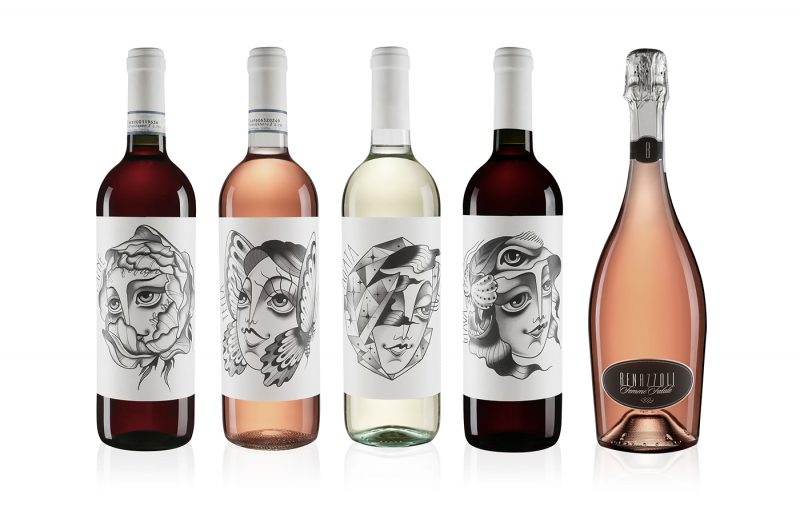 The wine company Benazzoli have created this series of Vintage Style Wine Bottles, each wine comes with a beautiful portrait of a woman.
These Vintage Style Wine Bottles are the coolest ones I've seen for quite some time. Behind them is the Italian wine company Benazzoli. The wines come in a series of four and one bottle of sparkling wine.
Each bottle has a white label with a beautiful portrait of an imaginative woman. The style is sort of a mix of vintage and something that you often see in tattooing. If you would add some color to any of these portraits they would look great on your arm, at least if you're into tattoos.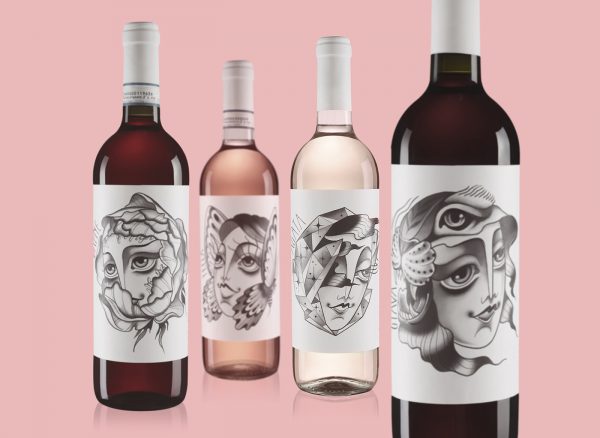 The story behind the design
There is much thought behind this design, here is the full story quoted from the creators.
The history of wine, often conjugated in Italian in the masculine gender, is in reality studded with female terms. Grapes, vineyard, soil and harvest help the wine grown in the same way that mothers, grandmothers and sisters do; it is them that educate the wine and make it a 'grown-up', great wine. Even if wine companies are often led by men – the history of Benazzoli itself is fastened to the lives of grandfather and father –, behind every great man there's always a great woman. They are wives, mothers, grandmothers, aunts, nieces and sisters. Nowadays the females of Benazzoli are Claudia and Giulia, two young businesswomen. And they owe what they are today to the many women of the past who have inspired and educated them.
Let's therefore describe the Benazzoli company with a new language: a female language. A language that shall not talk about "wines for ladies" but about a wine "made by women".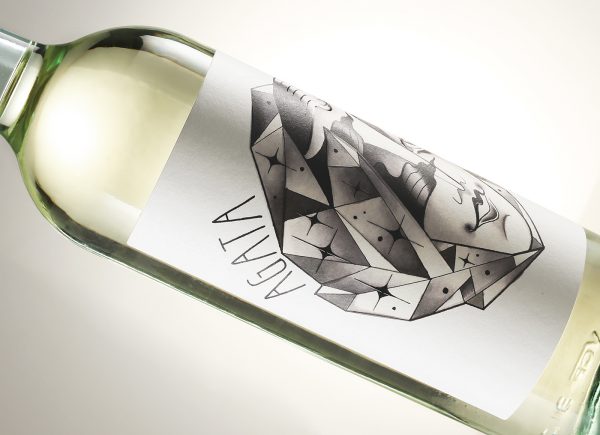 This is how Dreams of a Woman come to life.
Four wines, each one represented by an illustration whose style is evocative, dreamlike and magical. As magical and suggestive is the wine they contain. These four imaginary women have a name and have their own single character, their own style and their own truly personal taste. They all tell us different aspects of the Benazzoli women and their wines.