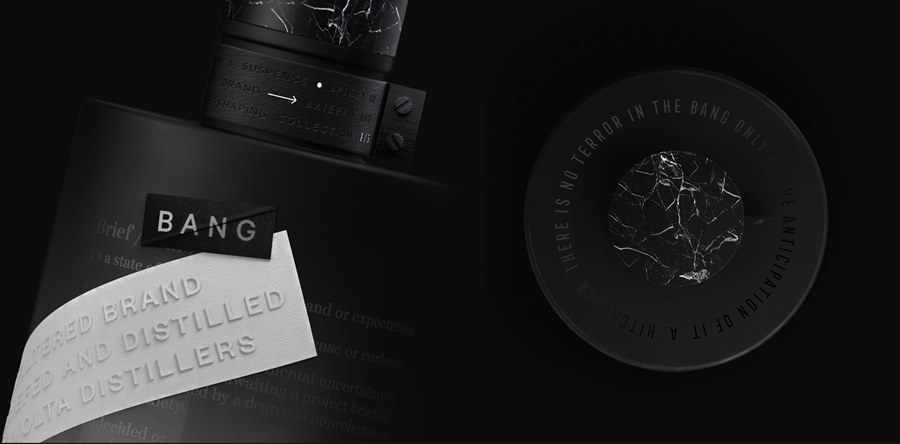 The studio Volta has created what they call the shaping collection. The range of products includes gin, water and beer and each product is an example of how the design process is used. Let's take a closer look.
Volta is a design and branding studio from Portugal. They just created five different products that show us how their design process works. They split up the process into five different steps.
For each step of the process, hey created a product to explain each important step in the design process. Luckily for me, all the products are packaged in a beautiful, so it's worth taking a look at just because it looks good. But it also gives us a peek into each step of a process of the development of a new product. Let's see how Volta does it.
Step 1 – Briefing, where it all starts: a moment of anxiety and anticipation. For this step of the design process, Volta made this anticipation gin called Bang Gin.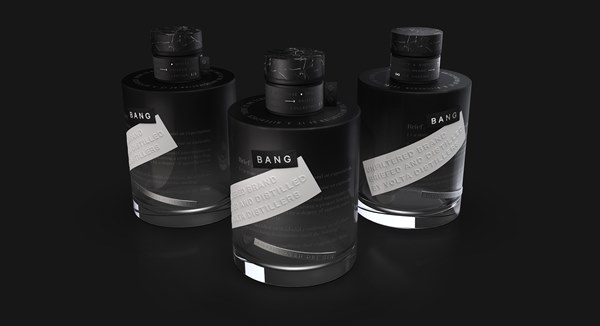 Step 2 – Strategy, this is a time of intensive research and planning, where everything is taken in consideration to design the brand strategy and prepare the creative concept. Here it's important to know what the client is after. What style, what product, costs, product challenges and whatever you might think of. For this step the red wine Tactic was made.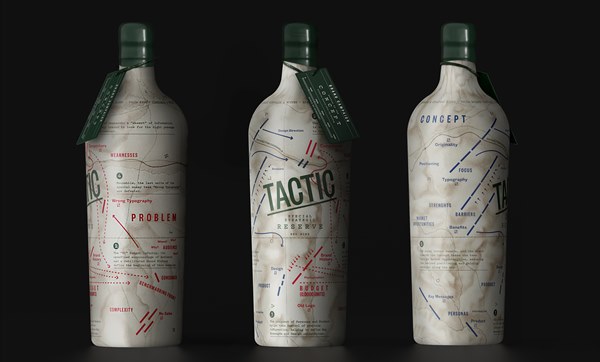 Step 3 – Design, the visual Design stage, where every idea is valid and rules are broken and rewritten. An intensive, stressful and truly rewarding phase of the process, where you see ideas coming to life. For this step a Stout Beer in a can was created.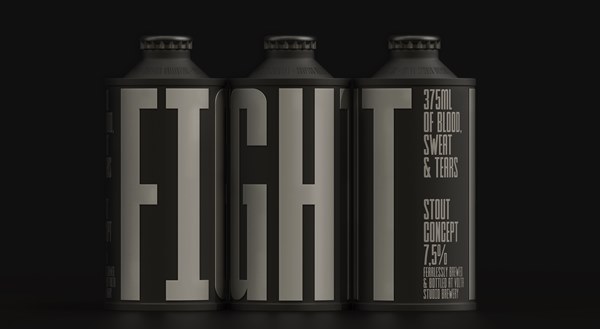 Step 4 – Presentation, the moment of revelation, when the idea is presented, stripped of the accessory and shows its bold creative substance. Water in a very exclusive was created for this step of the design process.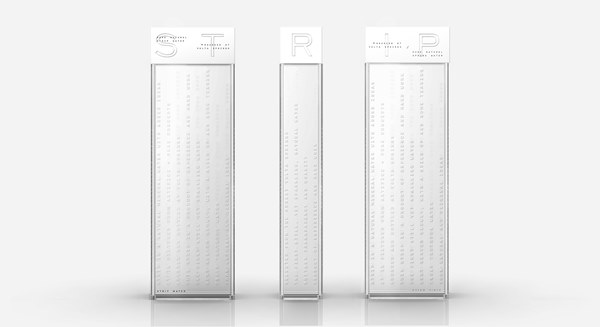 Step 5 – Production, tested and approved, it is time for the idea to leave the studio and show its strength "out there". The last one out a blended whiskey was made.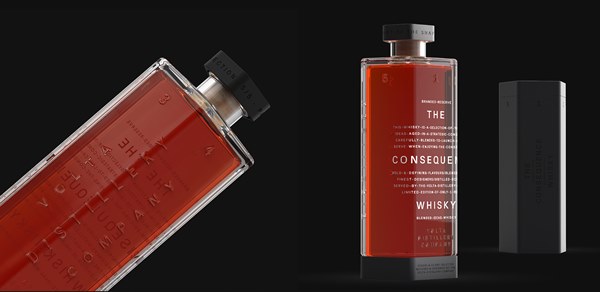 If you've never been involved in a design process before these steps might be new for you. If you're used to working in project form I'm sure you recognize these steps. Even if you're not in the same type of business many steps are often similar to each other.
All in all a fun way for a studio to both explain how they work and to show a few examples of their skills in packaging design. Because that's my favorite part of this project, the packaging design.
For more on this project, you can check out Volta here, for more great food packaging design see my full coverage here.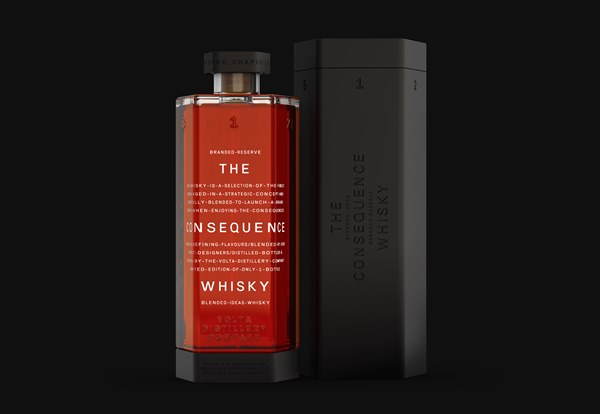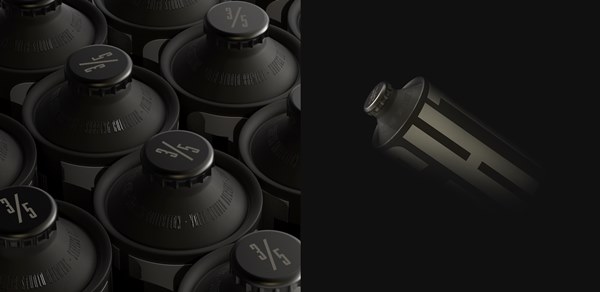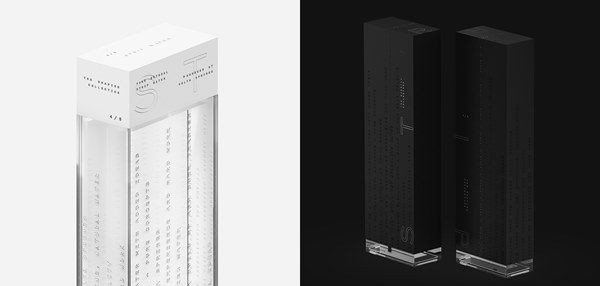 Tags: branding, design, Portugal, volta, water, water packaging, whiskey, whisky packaging, wine