W is for Watermelon – A-Z Food Photography Project
Take a look at how to make a W out of a Watermelon. I'm not sure why anybody would want to but still. Here it is, W is for Watermelon in my A-Z Food Photography Project.
W is for Watermelon. It's also a great way to make a mess out of your entire kitchen while being frustrated. But it got done so let's take a look at it.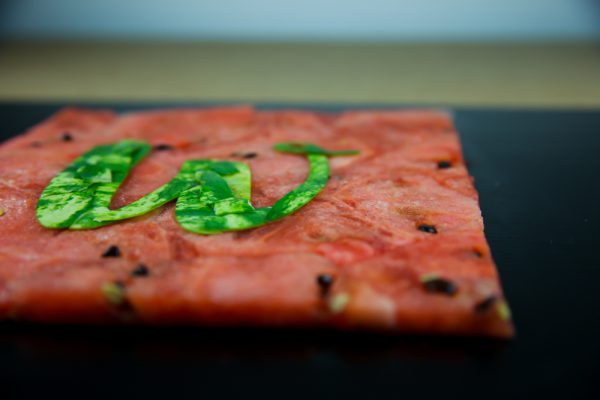 Choosing the food
I decided to go for the watermelon for the W a long time ago. But I haven't really gotten to it until now. Doing this project is hardly relaxing so you kind of need to be in the right mood to get it started.
Watermelon is a nice vegetable since it got some nice colors and also because of its size. You'll get plenty of material to work with.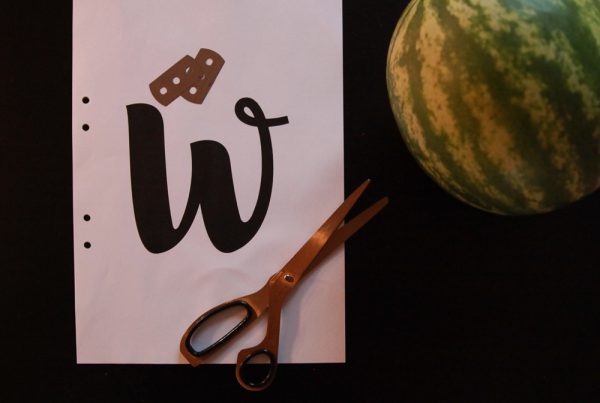 Making the W is for Watermelon
This was all about scissors and razor blades. I wanted to use both the green of the skin and the red of the flesh. So I cut up the watermelon in larger chunks and then sliced them a few millimeters thick.
Then I cut of the skin and arranged sort of a square out of the flesh. At least what I thought was a square until I took a closer look at it and saw that it wasn't really a square at all. Luckily that didn't really matter. Next came the hard part.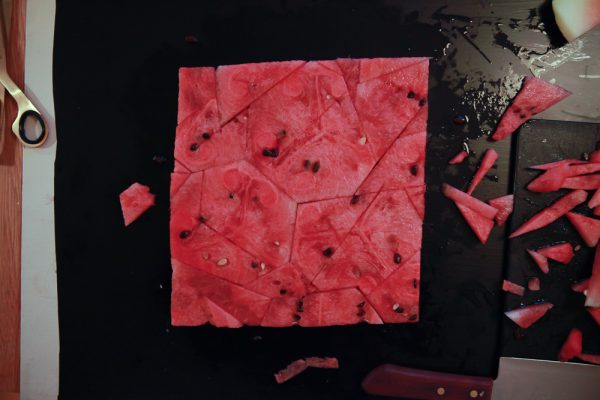 The skin was trickier. I used an asparagus peeler to get thin strips off. Then I had to cut a number of small pieces of that to get the shapes of the W decent. What made this letter extra hard is that it's almost only soft shapes.
Making a food letter with sharp lines and angles is much easier, something to consider if you want to make something like this yourself.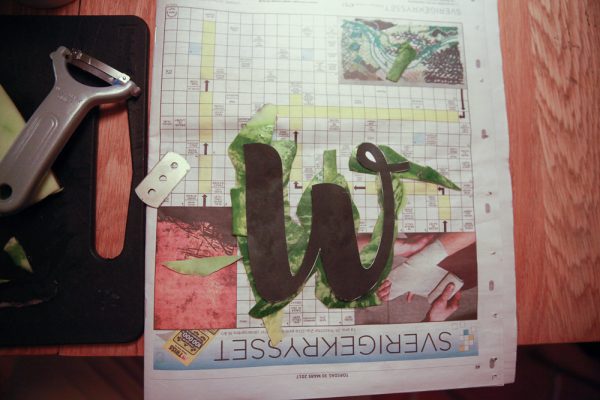 Taking the photos
Nothing big really. Two softbox lights and a tripod for the photo from top. That's about it really. After that I shaped it up a little bit in my editing program. But as usual I only adjusted stuff, no real photoshopping.
See you next letter which will be the X.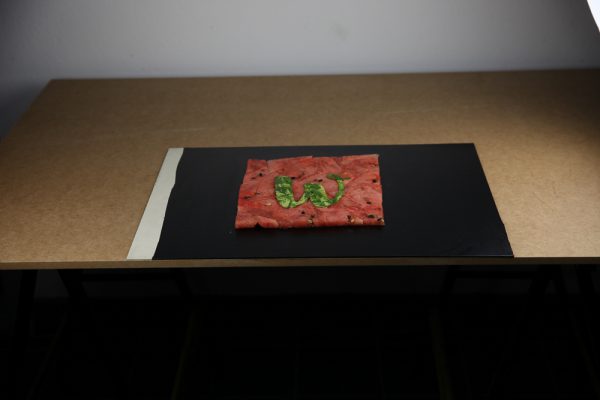 About A-Z Photography Project at Ateriet
A-Z Photography Project is a photo project here at Ateriet and at Instagram. The idea is to photograph each letter of the alphabet and let it represent one food or something edible. I am making the project for fun and to hopefully improve on my photography skills.
You can follow the project on Instagram under the tag #atozinfood where some of these photos will be published from our Instagram for Ateriet that you'll find at @AterietFood.
Feel free to share and contribute and come with critique about this project, just send us an email, leave a comment or connect on social media.