Chef Q&A with Walter el Nagar of Barbershop Restaurant Pop-Up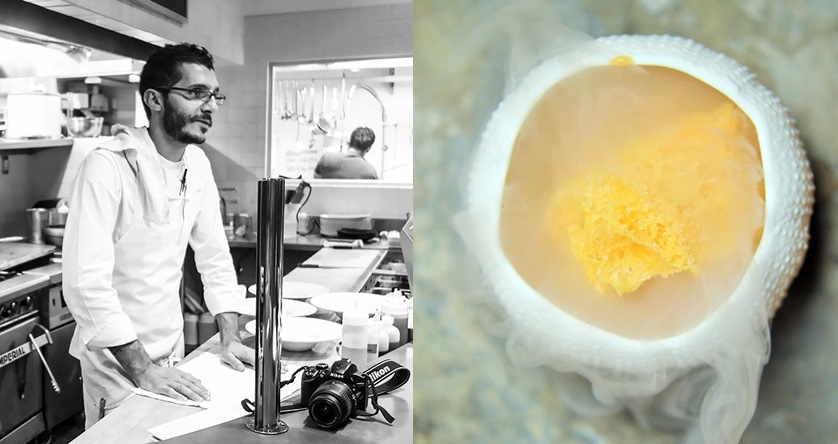 In this Chef Q&A we meet Walter el Nagar, the Italian Chef behind the pop-up restaurant Barbershop in Los Angeles. This summer Walter el Nagar is heading to Europe with Barbershop. We got a chance to ask Walter about why he's coming back to Europe, how he became a Chef and how it feels to be opening up his restaurant in his birth city, keep reading.
Walter el Nagar is the Italian Chef who went to Los Angeles and opened up his own pop-up restaurant Barbershop. After seven years in LA he is now returning back to Europe and he is bringing the restaurant with him. First stop will be in Barcelona starting in June and then he will continue to Ibiza and Milano which is also the home city for Walter el Nagar. So with some envy over the opportunity to cook in multiple great cities this summer we had to ask Walter el Nagar some questions.
How did you become a Chef?
I was working as a waiter in a pub in Milano while also attending night school. One night a cook didn't show up and the owner Alfredo came up to me and told me to start making sandwiches. That was my first push into a kitchen and it wasn't long until the same thing happened again.
More or less the same thing also happened at a different restaurant, the owner was called Paolo and he told me that he could see my future, so I said; Great, does it get better or worse? He only answered "It get's in the kitchen". That was it I guess.
How would you describe your cooking?
Irreverent and surprising.
You and your pop-up concept Barbershop have just left Los Angeles and are going for an European tour starting in Barcelona, why did you decide to leave LA?
Mostly my huge love for travelling. I have been in America for the past 7 years and I grew homesick, also I think I absorbed all I could from this beautiful place and all the different cultures I have been lucky to get inspired by.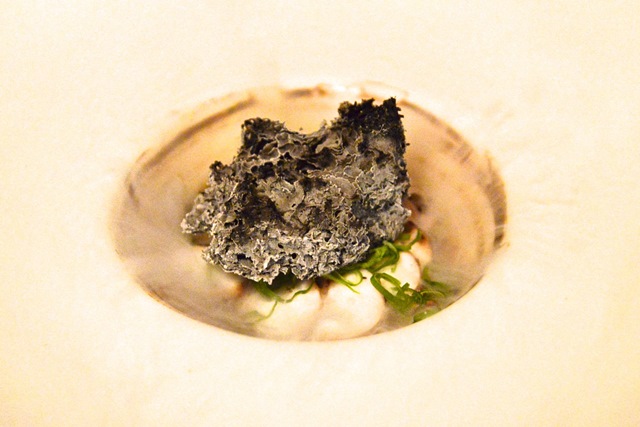 Barcelona is one of Europe's great food cities, what are you hoping you will bring to it with Barbershop?
Something fresh and on a certain degree new. Barcelona is like a Mecca for chefs, so I will arrive with a huge load of humbleness and respect. I can't wait to use the amazing ingredients from the Mediterranean coast again.
Later the tour will take you to Ibiza and your home Milano, how do you feel about returning home?
I don't really know! I mean it was an obvious choice but I'm kind of scared, after all I am a very different chef now compared to when I left for my adventure.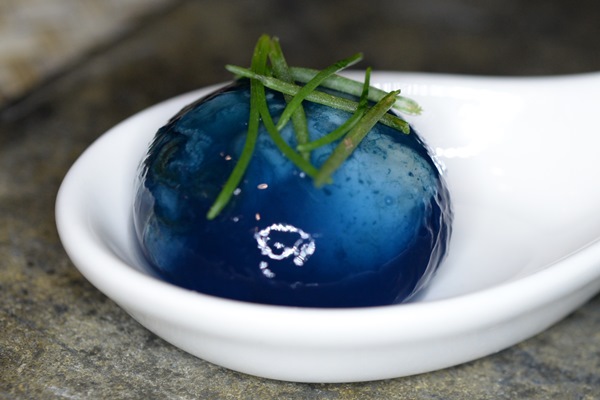 How do you plan to adapt the menu to the places you will cook in, have you made a plan you or can you be spontaneous with the menu?
I made a very detailed plan, all set and written down with recipes and production lists and all that. I'll wait to get there to disregard it completely!
What are the biggest challenges when working as a touring Chef?
Some might say that you have to face different expectations every time you change environment, and I may agree with that. But the biggest challenge I think is to get in touch with the right audience in the right time.
Can you see yourself settling down in a traditional restaurant in the future?
That is my goal with this tour, I'm looking for a place to settle and hopefully find the right place for my concept.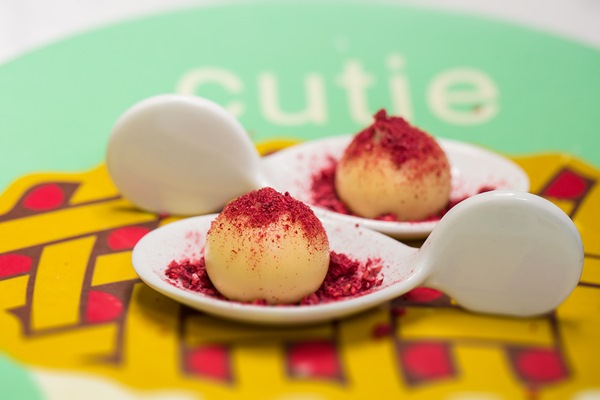 You've worked in many parts of the world, do you still consider yourself an Italian chef?
Yes, totally. A contemporary Italian chef, that has been influenced around the world and still has a lot to learn… but also something to teach.
If you could choose anywhere in the world, what would be your dream location for a Barbershop pop-up?
Tokyo.
Do you have a guilty pleasure in food, and if so what is it?
Oysters and Franciacorta for breakfast.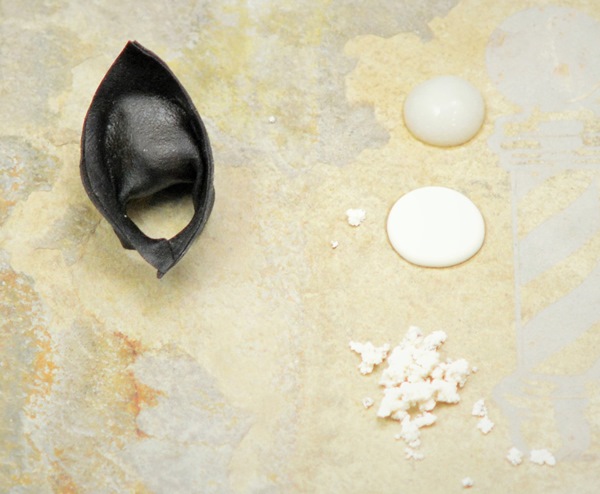 Who do you think we should interview here at Ateriet?
Chef Marco Ambrosino of 28 Posti in Milano.
Thank you for your time Walter and have a great summer.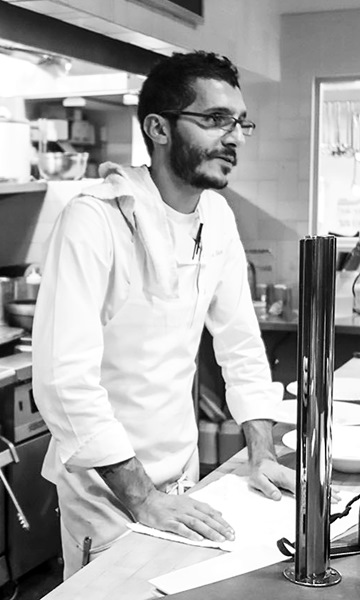 Name: Walter el Nagar
Age: 35
Birth city: Milano, Italy
Current city: Venice beach, California
Education: High School
Previous profession: Art curator
Favourite quote: Festina Lente (Make haste slowly)
About Barbershop and Walter el Nagar
Barbershop is a pop-up restaurant by Chef Walter el Nagar. The restaurant have been opened in Los Angeles in numerous locations in Los Angeles the past few years. The food at Barbershop is innovative, creative, fun and has a solid Italian base. This summer Walter el Nagar is taking Barbershop to Europe starting in the center of Barcelona on June 10th.
After that Barbershop will continue to Ibiza and Milano. For location, opening hours and reservations visit Barbershop online here and at Facebook. To keep up with Walter el Nagar make sure to connect on social media. You'll find him on Twitter and Instagram.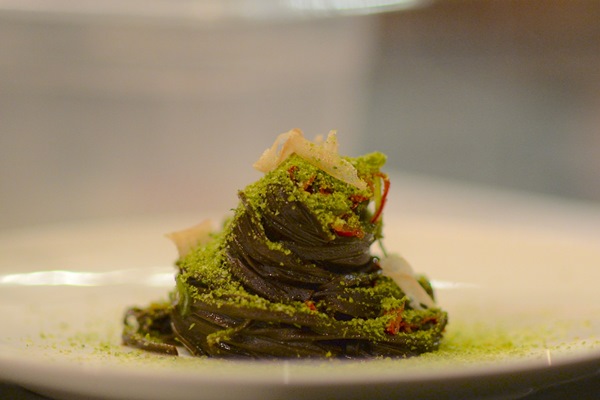 About Ateriet's Chef Q&A
Chef Q&A at Ateriet is my way of giving great chefs the respect they deserve. I interview chefs from all over the world with the stuff I want to know. If you know a chef I should interview or have any other suggestions don't be afraid to let me know, just leave a comment or send an email. You can read my other Chef Q&A's here or explore all these great chefs and restaurants in my Chef Q&A Map, you'll find it here.