Warm Anchovy Salad with Soft Boiled Egg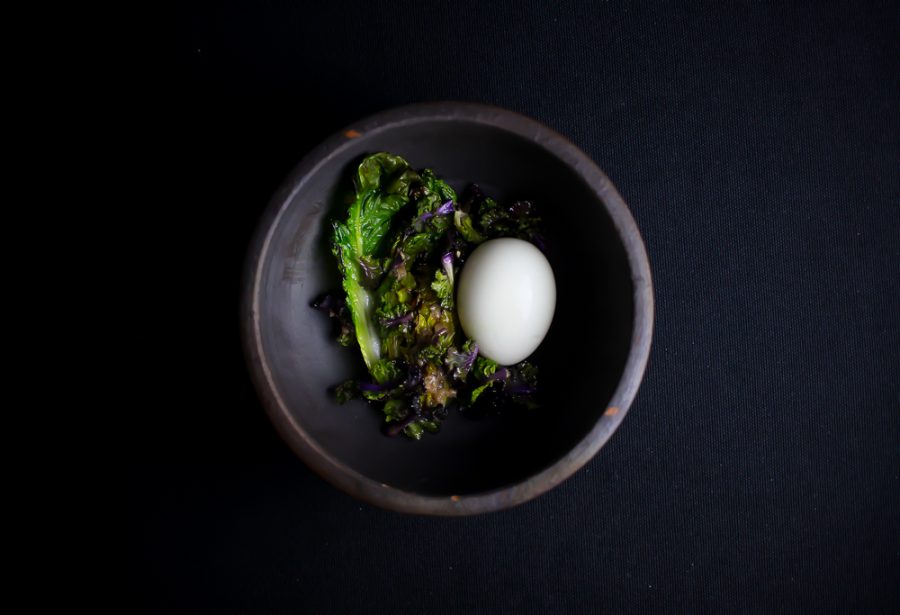 Let's use anchovies in my favorite way. As a flavoring, in this recipe for warm anchovy salad, I simply grill some salad, dress with anchovy vinaigrette and serve with an egg and some baby kale, it's delicious.
Like many of my other recipes, this is easy, it's a warm anchovy salad. Or to get into some more details it's pan-seared wedges of baby romaine salad topped with an anchovy vinaigrette, served with a soft boiled egg on the side and a few leaves of purple baby kale. It is super easy to make and if you like anchovies you will love this recipe. Let's make it.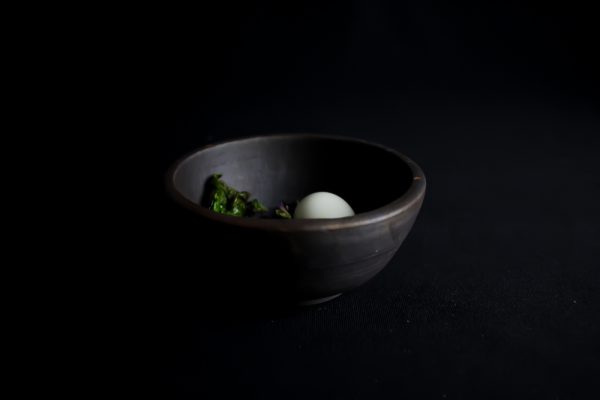 Warm Anchovy Salad with Soft Boiled Egg
serves 4 as an appetizer
The salad
1-2 tbsp olive oil
salt
pepper
1 head of baby romaine salad or similar
1 handful of purple baby kale
4 eggs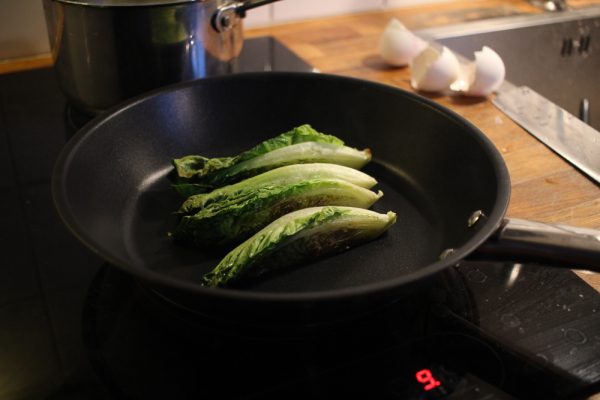 Vinaigrette
6 anchovy fillets
2 tbsp olive oil
1 lemon
pepper
Start with the vinaigrette, this can be prepared ahead of time. Simply pull out the anchovy fillets and chop into a rough paste. Add to a cup and add the olive oil, squeeze in a lemon and season with pepper. You don't need salt since the anchovies are salty enough. Set aside.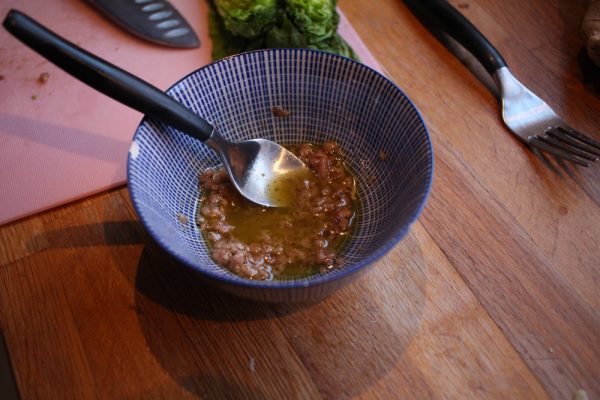 Then boil the eggs. Bring water to a boil and add them and boil for 5-6 minutes. Remove and rinse with cold water and peel them. Let them rest in the water once you've peeled them.
Rinse the baby kale and pull off small individual leaves, set aside.
Cut the baby romaine salad into four wedges. Season with salt and pepper. Add the olive oil to a pan and set over medium-high heat. Add the salad with the cut side down and sear for about one minute. Remove.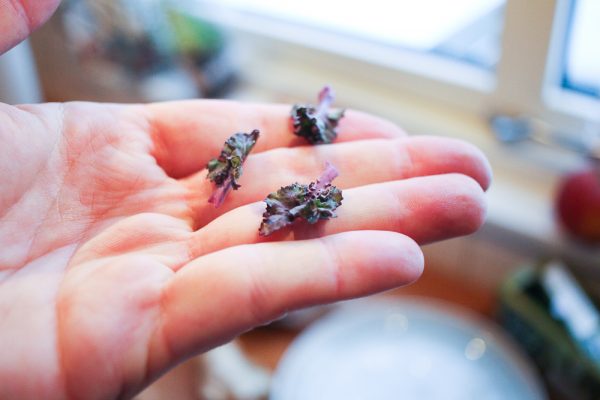 Serving
Add warm water to the peeled eggs. This way they will be slightly warm but not cooked when serving. This also means you can prepare them ahead of time if you want.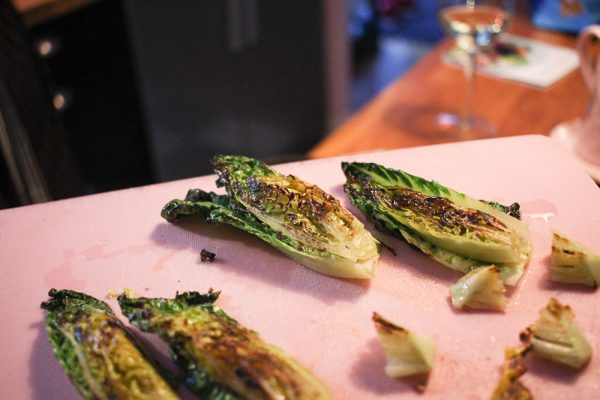 Add one wedge of salad for each serving, drizzle with the anchovy vinaigrette, add the egg and lastly the baby kale. Serve immediately.
Hopefully you'll like this recipe as much as I do. For more recipes with kale or other types of cabbage, I have a great collection here.