Try This Warm Cognac Coffee Cocktail This Winter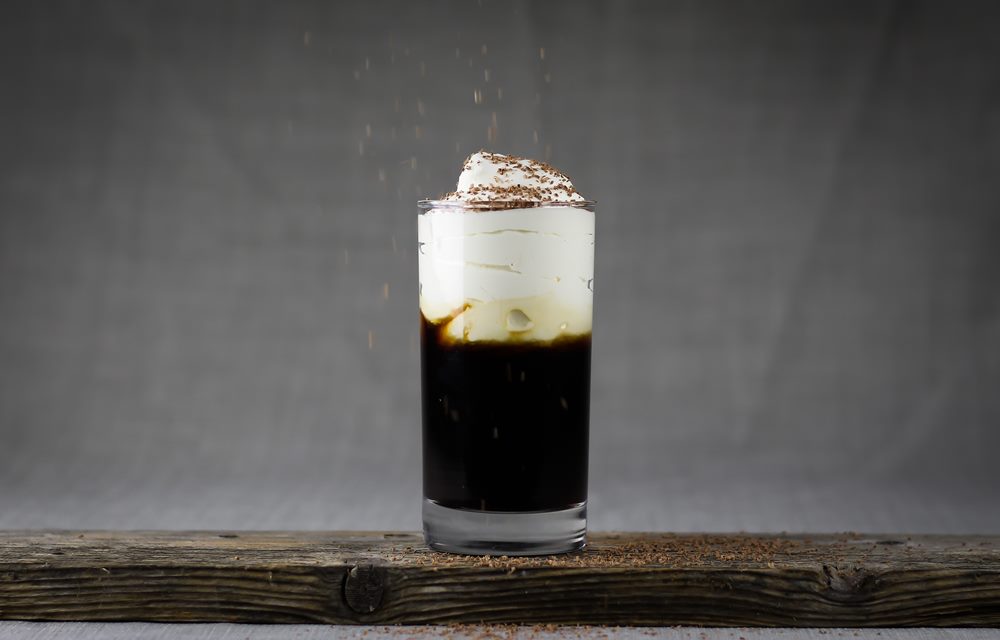 The Irish coffee might be the king of warm coffee cocktails but there are other options. Try this Warm Cognac Coffee Cocktail this winter.
I love coffee, I love cocktails, I love warm cocktails. So I guess I love this drink as well. It's a variety of the old Irish Coffee. But instead of whisky, there is Cognac and instead of just sugar, there is an orange and cardamom syrup, chocolate bitters and grated chocolate on top. You will not regret trying this cocktail. If you rather try a twist on the classic Irish coffee don't worry, I've got a recipe for that too.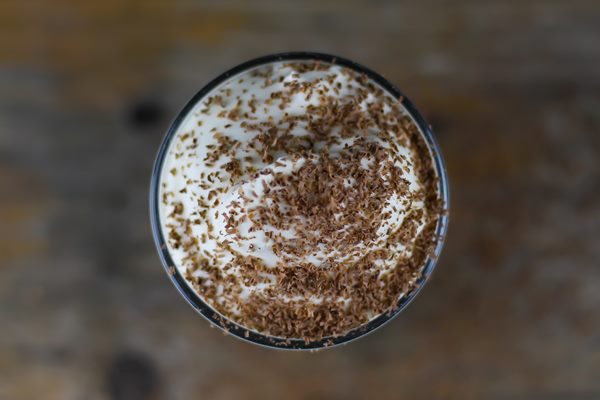 Warm Cognac Coffee Cocktail with Orange and Cardamom Syrup
The recipe for this cocktail is not complicated at all, the only ingredient that might be tricky to get your hands on are the chocolate bitters. If you don't have any just add a dash of regular or orange bitters, in the worst case just exclude the bitters. The drink will still be delicious.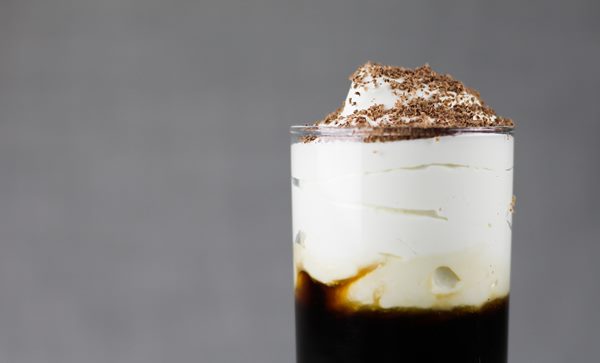 1 oz / 3 cl Cognac
1 oz / 3 cl Orange-Cardamom Syrup (recipe below)
3 oz / 9 cl Filter coffee
2 dashes of chocolate bitters
About 4 tbsp of whipped cream
Dark chocolate for grating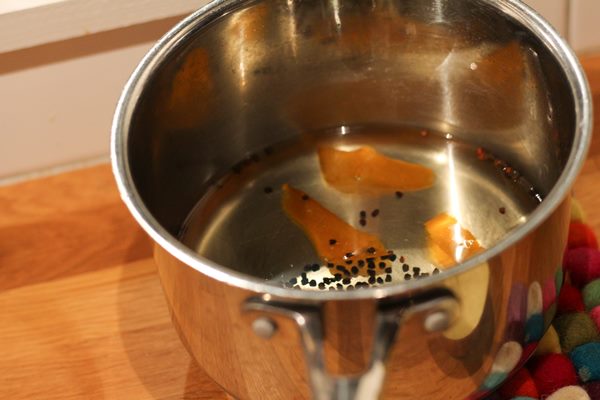 First make the syrup, here's what goes into that
½ Cup / 1.1 dl sugar
½ Cup / 1.1 dl water
The skin of 1 orange
1 tbsp cardamom seeds
Bring to a boil, then leave to cool. That's it. Strain before use.
Start with whipping the cream, for a drink like this I add a pinch of sugar, so sweeten to taste. Just remember that the drink will be quite sweet anyway thanks to the syrup. I use about 1 tsp to 1 cup of cream when I made this.
In a highball glass add the syrup, Cognac and chocolate bitters. Then pour in the coffee. Add the whipped cream. Finally, grate lots of chocolate on top, serve immediately. Good luck!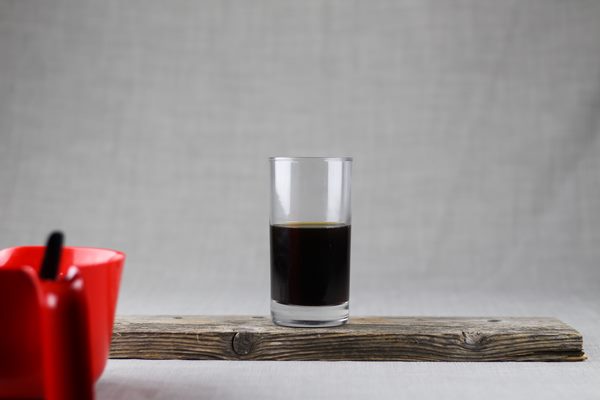 Drink Recipes at Ateriet
Making drinks is fun and I highly recommend trying some of my recipes out. Use them as a starting point to create new and fun stuff. Some of my drinks are classics with a twist, some a real classics and some are inventions of my own. You'll find them all here.