Warm Orange Clove Cocktail with Cognac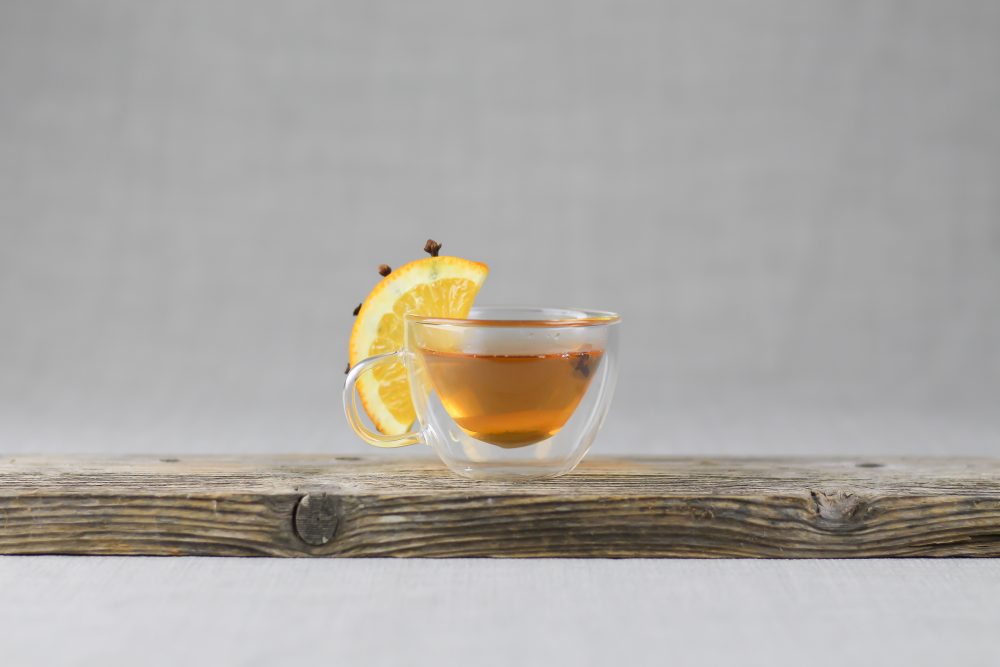 This is a perfect drink during Christmas and the cold months. Try this warm orange clove cocktail with Cognac and Blood Orange Bitters.
This warm Orange Clove Cocktail is almost a twist on mulled wine. It comes with cognac, blood orange bitters, orange and clove syrup, white wine and a wedge of orange with cloves in for a scent of the real thing. This will be a hit for the adults on Christmas or on any cold day. Let's learn how to make it.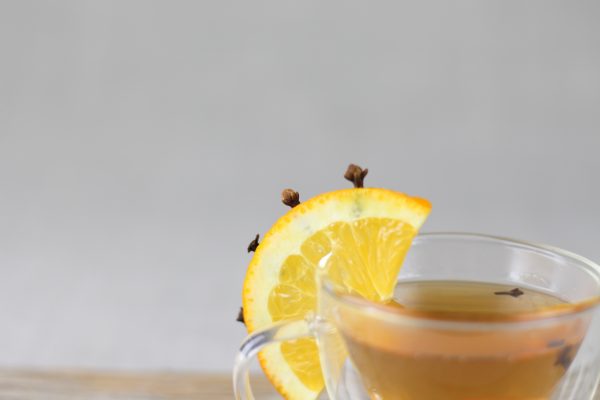 Warm Orange Clove Cocktail with Cognac
1 oz / 3 cl Cognac
⅓ oz / 1 cl Blood Orange Bitters (can be replaced with any orange bitters)
1 oz / 3 cl White wine
1 oz / 3 cl Orange and clove syrup (instructions below)
1 small glass or ceramic mug
1 wedge of orange
a few cloves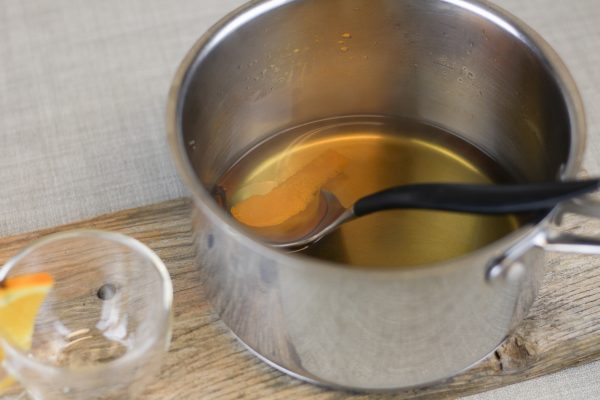 I recommend making a bigger batch of this drink and serve it out of a teapot or something else that holds warm liquids in a good way. Don't pour very much, it's heavy on the alcohol and its best enjoyed warm.
First, make the Orange and clove syrup. It's very easy, just combine 4 tbsp of water with 4 tbsp of sugar, the skin of half an orange and a tbsp of cloves. Bring to a boil and then leave to cool.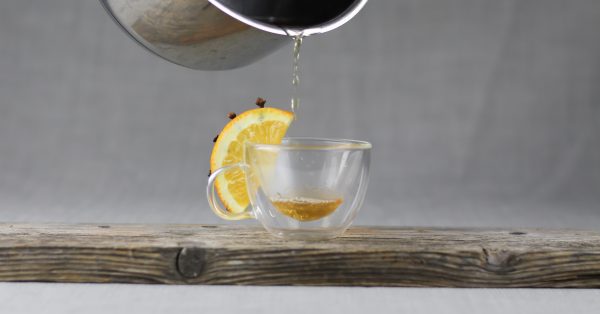 Cut the orange wedge and squeeze in the cloves in the skin side. Then make a cut in the flesh side of the wedge so you can attach the orange to the glass or mug. This will not only look nice, for every sip of the drink you'll also get the aroma of orange and cloves in your nose, in a good way.
Measure all ingredients and add to a pot. Gently heat without making it boil.
Pour in the drink in the glass or mug and start sipping. Enjoy!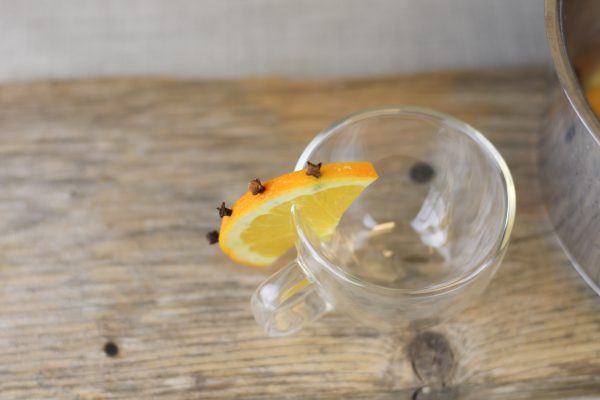 Drink Recipes at Ateriet
Making drinks is fun and I highly recommend trying some of my recipes out. Use them as a starting point to create new and fun stuff. Some of my drinks are classics with a twist, some a real classics and some are inventions of my own. You'll find them all here.