Water Buffalo Milk Packaging – Reiki Organic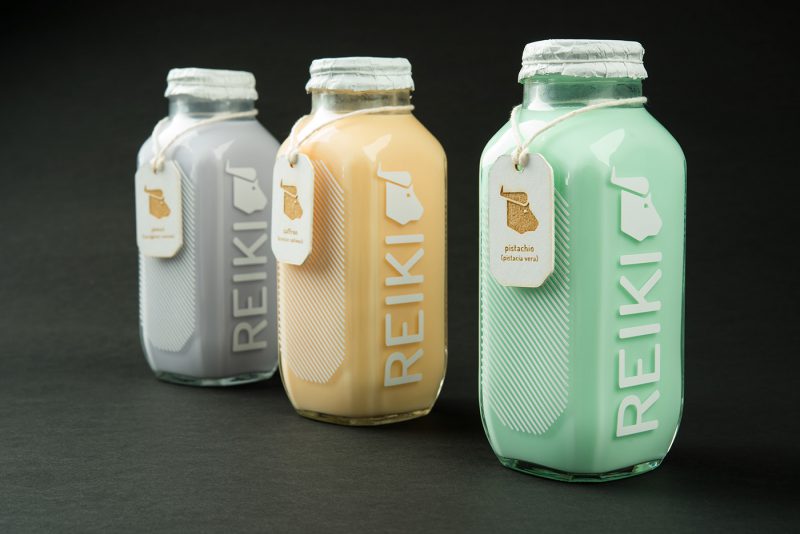 Reiki Organic is a student project worth a second look. Check out this great Water Buffalo Milk packaging.
This water buffalo milk packaging is called Reiki Organic and it is looking great. The design is made by American Zach Pater as a student project. I'm guessing this is not a real product but it sure makes me want to try water buffalo milk. Let's take a look at the design.
The milk comes in a glass bottle which is square shaped with some white graphics printed on the sides of the bottles. On the backside there is a paper label with the ingredients and product information.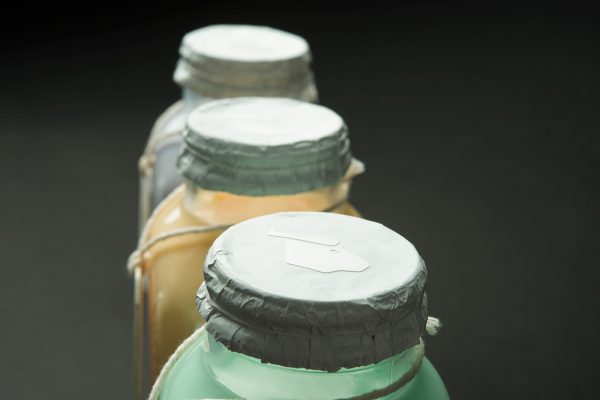 The top has a screw cap and is covered with paper and a thin string. There is also a label hanging over the bottle where the logo and flavor of the milk is presented.
The milk comes in three different flavors. Saffron, Jamun which I think is a Java Plum and Pistachio. Great job by Zach even though there are a little bit too much packaging elements to make this packaging efficient in a real production.