Watercolor Chocolate Packaging Design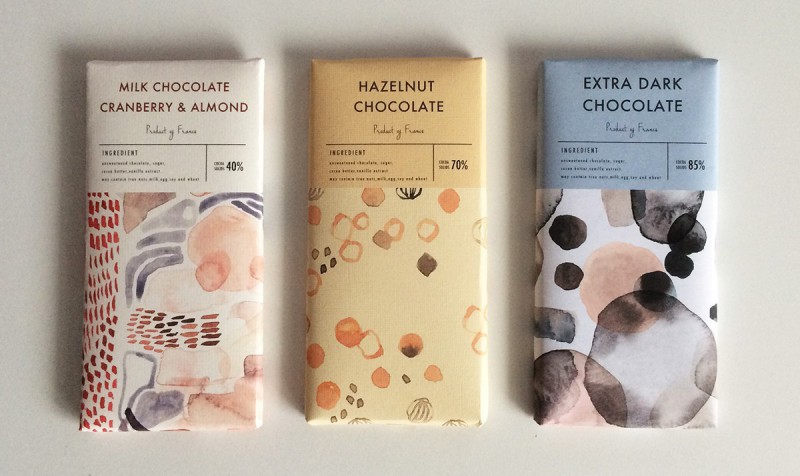 Let's look at some great looking watercolor chocolate packaging design. Great looking simple packaging design with watercolor illustrations.
This line watercolor chocolate packaging design is right up my alley. Simple design with just a beautiful pattern created with watercolor for each flavor of chocolate.
In the line there are three different flavors of chocolate, Milk Chocolate with Cranberry and Almond, Hazelnut Chocolate and Extra Dark Chocolate.
So for each flavor Toronto based designer Miji Lee have created a watercolor pattern which is used on the bottom of each design. The upper part of each chocolate bar has all the product information on it. Name, ingredients and the amount of cacao.
Simple, beautiful and functional, just like all design should be. For more great food packaging make sure to check out our full coverage here.